Additional Thoughts on Vaccine Passports
It makes sense for large-scale venues, yes? But making sense is not the issue.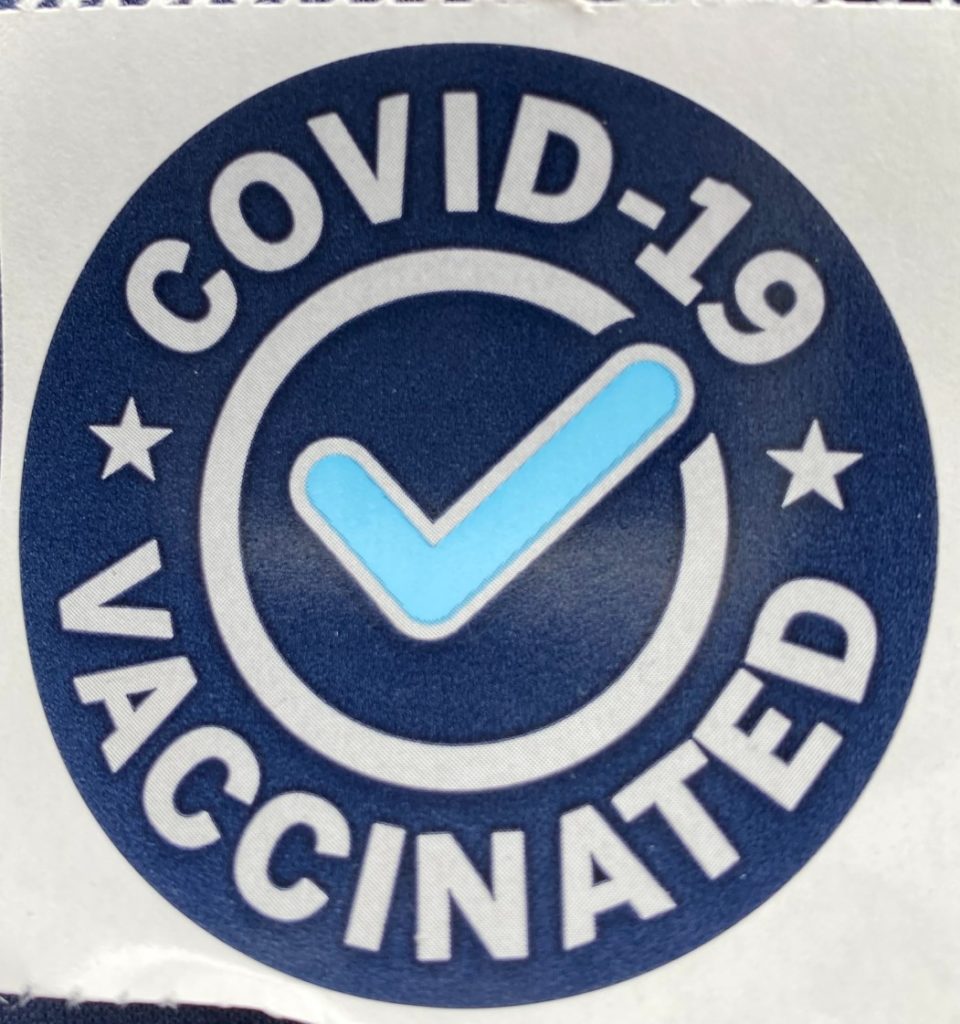 James Joyner's post on Florida Governor DeSantis' preemptive strike on vaccine passports inspires me to continue that conversation. So, the first concrete discussion of an actual vaccine passport is New York's Excelsior Pass (which makes me hear Stan Lee's voice, I must confess). It is described thusly in USAT: New York launches nation's first 'vaccine passports.' Others are working on similar ideas, but many details must be worked out.
The first-in-the-nation certification, called the Excelsior Pass, will be useful first at large-scale venues like Madison Square Garden. But next week, the pass will be accepted at dozens of event, arts and entertainment venues statewide. It already lets people increase the size of a wedding party, or other catered event.

The app, championed by Gov. Andrew Cuomo to support the recovery of industries most affected by the pandemic, is funded by the state and available free to businesses and anyone with vaccination records or test results in New York.

As they would with an airline boarding pass, people will be able to prove their health status with a digital QR code – or "quick response" machine-readable label. They'll need to download the Excelsior Pass app, enter their name, date of birth, and ZIP code, and answer a series of personal questions to confirm their identity. The data will come from the state's vaccine registry and will be linked to testing data from a number of pre-approved testing companies.
So, I have to admit, this sounds like a pretty good idea to me, especially as it pertains to large venues. What better way to allow sporting events, concerts, trade shows, conferences, etc. to reopen at max capacity while also stopping the spread of the virus? It would also have the effect of helping to incentivize vaccinations.* Indeed, the sporting venue issue alone makes me question Ron DeSantis' intelligence on this matter. After all, Florida has three NFL teams, two NBA teams, two MLB teams, and a host of major college sports. Oh, and in case anyone was wondering, Florida's number one industry is tourism. One might be aware, for example, of the crowd-based economy in Orlando.
It would seem to me that a desire to get back to full business would be a huge incentive to at least take this notion of a vaccine passport seriously.
But, let's not discount that the Excelsior Pass is being touted in New York by Andrew Cuomo.** DeSantis wants to be the anti-Cuomo in many ways, so it is not surprising that he is opposing this Yankee notion. Further, DeSantis has national aspirations and he knows he can make a national splash by busing this issues as a partisan wedge.
(Oh dear, he is going to talk about partisanship again, isn't he?).
---
To add to an ongoing conversation, I think what we are seeing here is partisanship in action. Meaning, that party-linked views on a given broad topic are influencing individual opinion (which sums to mass opinion) and also leads decision-makers, like DeSantis, to stake out political space around the topic.
To pause for clarity, as I think that this topic causes reactions that seem to ignore definitions. Partisanship exists when one has a positive mental association with a party (or a negative one for another) which acts as a mental filter/sorting mechanism. If one identifies as a Republican, one is more likely to have a positive response to other self-identified Republicans and to be more amenable to Republican-oriented narratives. And, of course, the converse is true. Partisan affiliation also likely influences one's personal interactions, especially on politics, and also almost certainly influences one's media consumption. If one votes Republican, talks politics with other Republicans, and consumes Republican-friendly news and commentary sources, all of this is becomes a self-reinforcing relationship. And, of course, the same is true about Democrats, etc.
The more strongly one is affiliated, the stronger the filtering.
This is not to say that partisanship is a mono-casual, universal variable nor that rationality goes out the window along with personal responsibility. But is also true that no one functions wholly apart from such influences.
It is undeniably true that Trump made the virus itself and public health responses to it into a partisan issue back in early 2020. It was a position that he largely fueled until he left office. This positioning was reflected, therefore, in the media. Sympathetic media championed his skepticism about public health accommodations, such as masks, as well as amplifying his downplaying of the severity of the virus. Meanwhile, when non-sympathetic media were critical of Trump, this was just proof to many supporters that the "fake news" (if not the "enemy of the people") were out to get him, which meant that many Republicans were more likely to see neutral, fact-based reporting on the virus as actually being partisan (because it was in opposition to their president's views).
Throw in a little "personal freedom" into the mix about mask-wearing and group-gathering and it is not hard to see how this gets hyped into a symbolic, battle between distinct sides (and in an election year, no less). And, it should be remembered, there were real, personal consequences for many rules linked to public health considerations. Weddings were canceled. People were unable to attend the funerals of loved ones. Many businesses very much suffered because of lock-downs and other public health provisions. Jobs and income were lost, etc.
All of that is not hard to use as political fodder. And if one side is saying "wear masks, stay away from loved ones, and close your business" and the other is saying it is just the "sniffles" and it will be gone soon, while at the same time visibly eschewing simple activities like mask-wearing and social distancing, then the partisan nature of this topic should be pretty clear.
And, I am not saying that all Republicans were in lock-step with Trump, whether we are talking individuals and whether they willingly wore masks of not, or even politicos. But, the aggregate behavior is (and was) clear.
I remember having this argument early on (so early that I remember responding to comments on a post from an airport). The post, Coronavirus Has Been Politicized to Dangerous Effect, was by James Joyner on March 7, 2020, which was on the cusp of various degrees of state-level pandemic orders on things like schools going virtual, and certain businesses (restaurants and retail) being closed. I wrote a follow-up post on April 2, 2020 on that topic: Partisan Effects on Response to Covid-19 (and know that the topic has come back time and again over the last year or so).
Indeed, now that I think back, the interchange on James' post led to an e-mail back and forth with a commenter who was extremely critical of the whole notion of partisanship as a frame. I would argue that the last year has clearly demonstrated the degree to which response to the pandemic has been decidedly shaped by partisanship.
While vaccine passports may be the latest battleground, we know that the vaccine itself is being viewed by the population through partisan lenses. Note this story from February by Harry Enten at CNN: Covid-19 vaccine hesitancy is splitting dangerously along partisan lines
Take a look at polling from Axios/Ipsos and Gallup on coronavirus issues. They have polled frequently on the topic in recent months.In an average of Axios/Ipsos polls taken in January and February, 74% of Democrats said they'd either been vaccinated, or were extremely or very likely to get vaccinated as soon it's available to them. Just 51% of Republicans said the same thing. Independents were in the middle of these two groups at 61%.

When Gallup asked respondents whether they would agree to get vaccinated if the vaccine were available to them right now, the partisan gap stood at 40 points (91% for Democrats and 51% for Republicans) in their most recent poll.
---
Let's note that, as I snarkily underscored above, there is a rational, business-based reason for DeSantis to support vaccine passports in Florida. But DeSantis is thinking about running for president. He is, therefore, more than willing to exploit national partisans' sentiment (especially that of hardcore MAGAist primary voters) on things like the vaccine passport (and the virus in general) to his own state's economic detriment. (And, for all I know, he has sincere beliefs on the subject, but he probably has sincere beliefs on the value of full stadia and amusement parks).
His incentives are shaped by the pathway he knows he has to tread, i.e., the GOP primary process where tapping into deep partisan identity and feelings is the ticket. All of this, in fact, intersects with my broader discussion of political institutions and the incentives and disincentives they create. Ambition for DeSantis (and really, anyone in his position) is to look beyond simply the interests of his state to the broader national narrative of the GOP and, especially, the relevant sub-narratives animating key pockets of voters who will turn out for the primaries in 2024 (and given money until that time).
---
*For example, I have an acquaintance who is vaccine-hesitant, but since this person wants to travel internationally soon, they will get the vaccine because it will be required where they want to go. A lot of people who might not get the vaccine will do so if it means doing something they want to do faster than would otherwise be the case. (Even something as small as free donuts, perhaps).
**While not relevant to this discussion, let me state that yes, I think Cuomo should resign, but that's it own conversation.