After Apology For Air Strike Deaths, Pakistan Reopens Border Crossings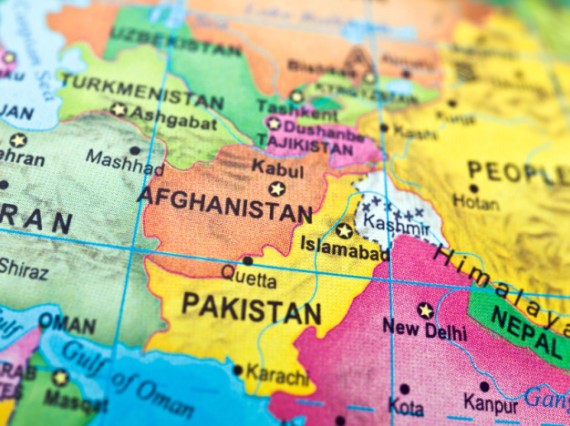 After denying NATO access to the mountain border crossings to Afghanistan for seven months, Pakistan has said it will reopen the passes after Secretary of State Clinton apologized for an air strike in which 24 Pakistani soldiers died:
WASHINGTON — Pakistan told the United States that it would reopen NATO's supply routes into neighboring Afghanistan after Secretary of State Hillary Rodham Clinton said she was sorry for the deaths of two dozen Pakistani soldiers in American airstrikes in November, officials from the two countries said Tuesday.

The agreement ended a bitter seven-month stalemate that threatened to jeopardize counterterrorism cooperation, complicated the American troop withdrawal from Afghanistan and cost the United States more than $1 billion in extra shipping fees as a result of having to use an alternative route through Central Asia.

Mrs. Clinton said that in a telephone call on Tuesday morning to Pakistan's foreign minister, Hina Rabbani Khar, they had agreed that both sides made mistakes that led to the fatal airstrikes.

"We are sorry for the losses suffered by the Pakistani military," Mrs. Clinton said in a statement that the State Department issued but that officials said had been coordinated with her Pakistani counterpart. "We are committed to working closely with Pakistan and Afghanistan to prevent this from ever happening again."

The accord came together on Monday in Islamabad after weeks of behind-the-scenes phone calls, e-mails and meetings between one of Mrs. Clinton's deputies, Thomas R. Nides, and a top Pakistani diplomat, American and Pakistani officials said. The agreement reflected a growing realization by Pakistani officials that they had overplayed their hand, misjudging NATO's resolve, and a recognition on both sides that the impasse risked transforming an often rocky relationship into a permanently toxic one at a critically inopportune time.

Mrs. Clinton and her top aides, working closely with senior White House and Pentagon officials, carefully calibrated what she would say in her phone call to Ms. Khar to avoid an explicit mention of what one top State Department official called "the A-word" — "apology." Instead, Mrs. Clinton opted for the softer "sorry" to meet Pakistan's longstanding demand for a more formal apology for the airstrikes.

Still, the deal carries risks for both governments. Critics of Pakistan's weak civilian leadership assailed the accord as a sellout to the United States, and it offers potential fodder for Republicans who contend that President Obama says "sorry" too readily.

"The apology will lower the temperature on U.S.-Pakistan relations," said Shamila N. Chaudhary, a South Asia analyst at the Eurasia Group who served as the director for Pakistan and Afghanistan at the National Security Council. "However, relations are not on the mend. They remain very much broken and will remain so unless the two countries resolve broader policy differences on Afghanistan."

As part of the agreement, Pakistan dropped its insistence on a higher transit fee for each truck carrying NATO's nonlethal supplies from Pakistan into Afghanistan, after initially demanding as much as $5,000 for each truck.

In the end, Pakistan agreed to keep the fee at the current rate, $250. In return, the administration will ask Congress to reimburse Pakistan about $1.2 billion for costs incurred by 150,000 Pakistani troops carrying out counterinsurgency operations along the border with Afghanistan, a senior American official said.

The November airstrikes, which hit in Pakistani territory in response to reports of militant activity in the area, killed 24 soldiers. In response, Pakistan closed the supply lines and worsened relations already badly frayed by the shooting death of two Pakistanis by a Central Intelligence Agency security contractor and by the Navy SEAL raid that killed Osama bin Laden.

Soon after the strikes, the White House decided that Mr. Obama would not offer formal condolences to Pakistan, overruling State Department officials who argued for such a show of remorse to help salvage relations. Pentagon officials also balked, saying that the statements of regrets and condolences from other American officials had been sufficient and that an apology would absolve Pakistan's military of any blame in the accident.

Even those in the administration who advocated apologizing did so almost exclusively for practical reasons, such as getting Pakistan on board with the stalled Afghan peace process, officials familiar with the discussions said.
At the very least, this would seem to make the process of removing material and equipment during the coming years far easier, an disengagement from Afghanistan means that we'll be able to move away at least somewhat from this odd relationship with Pakistan that the September 11th attacks forced us into.