Americans Mostly Ambivalent About Occupy Protests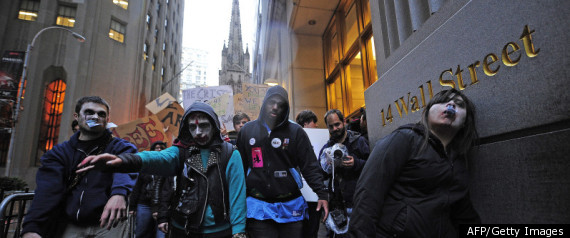 A new Gallup poll suggests that the Occupy movement hasn't really caught the attention of the American public all that much:
A new USA TODAY/Gallup Poll shows that the "Occupy" movement has failed to capture the attention of a majority of Americans, indicating either ambivalence toward it or lack of interest.

The poll finds that 56% of Americans surveyed are neither supporters nor opponents and 59% say they don't know enough to have an opinion about the movement's goals.

The survey, however, does show an increase from 20% to 31% in disapproval of the way the protests are being conducted.
This is somewhat different from the PPP poll results I noted last week, although it's worth noting that PPP was polling voters, while Gallup is polling adults. Nonetheless, this would seem to indicate that movement isn't having the impact with the public at large that its participants and proponents would like to think that it is.