An Observation About "Classically Liberal" Punditry
"Classical liberals" really need to rediscover self examination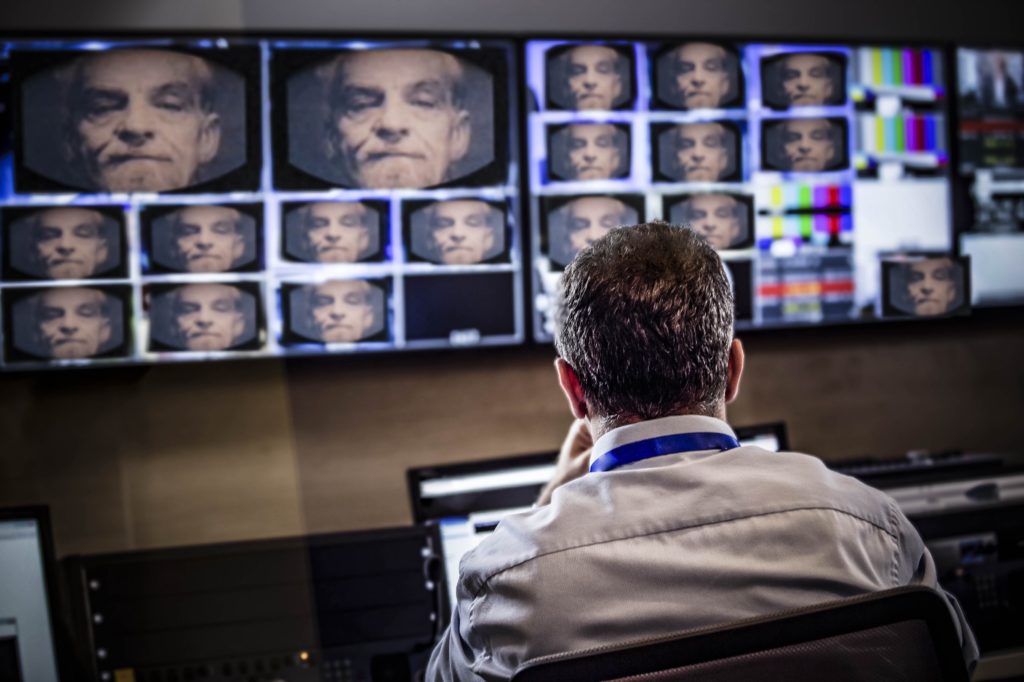 In Sunday's post about political scientist Ruy Teixeira's unsolicited advice to the Democratic Party, James referenced Matt Yglesias's Pundit's Fallacy: "that belief that what a politician needs to do to improve his or her political standing is to do what the pundit wants substantively." I've always been a fan of that theory. I definitely think Teixeira's post falls into that category. Additionally, I personally find Teixeira's writing falling into a separate trap, which for lack of a better name I want to call the classical liberal fallacy.
This is something that I've been noting for a while on a number of wedge issues from "wokeness" to the current focus on trans rights to criminal legal system reform. Rather than trying to define this myself, I'm going to turn to a recent article published by writer John Ganz:
There are two classic tropes of centrist punditry here: one, the real problem is silly liberals, and two, the silly liberals are going to perversely hurt their own cause by being so silly. This is essentially a kind of social theater where the pundit sets themselves up in the role of a sensible man as opposed to the great mass of flip outs. Consciously done or not, this is often a form of baiting in the service of public exposure and controversy….

I've said before a lot of the fascism debate is about appearing to be an intellectual: being someone who doesn't call things fascist willy-nilly because it's so gauche and low-brow, someone who knows better than the mob. From time to time, all of us writers perform this social role involving supposed intellectual, moral, and aesthetic superiority. In a certain way; it's an indispensable pose: we must arrogate a little, we must have the pretension to higher knowledge or judgment, otherwise no one would listen, but it's important to reflect and ask oneself, "Am I just doing this because I think that's what what one does, or do I really think this is important and true?"

Is there a good deal of over-the-top cant and hyperbole in political life and writing? Of course, but you can't really police it, just approach the questions in the way you think is appropriate. In fact, the rhetoric of "Calm down!" is the same as "You are not feeling the moral urgency of this enough!" — they are both kind of insufferable public poses: if you think it's important to be calm and analytical, be calm and analytical, if you think it's important to warn of imminent danger, then do so.

https://johnganz.substack.com/p/both-worse
While Ganz was specifically writing about some of the articles circulating that complain that "liberals" are exaggerating when they say DeSantis would be worse than Trump (for the record Ganz's position is they each would be bad in their own special ways), as I noted above, I think this pervades a lot of punditry–in particular folks of the "heterodox" school where a commitment to appearing "objective" often seems to mean dedicating more of one's attention to the extreme excesses of the side you seemingly should be aligned to rather than the often more everyday excesses of the "other side."
A prime example of that is Teixeira's suggestion that Democrats need to move to the center on Criminal Legal System issues. For example, in the first of his essays on what the Democrats are getting wrong, Teixeria writes the following:
Biden did mention crime in his SOTU speech but it was in the context of providing more "resources" and "investments" which will allegedly "prevent violence in the first place". The police were mentioned but mostly in the context of police reform. The latter is a worthy cause but conspicuously missing was any mention of what normie voters want the most: getting violent criminals off the street and into jail. Indeed, the only mention of prosecuting criminals was about "prosecuting criminals who stole relief money meant to keep workers and small businesses afloat". Great idea, but, um, what about the violent criminals who make everyday life miserable in working class communities throughout the country, especially in black and Latino areas?

It is hard to miss the continuing influence of current Democratic Party orthodoxy, which views a strong law and order approach as essentially racist and seems way more interested in making it harder to arrest, jail and prosecute criminals. Voters have pushed back against this orthodoxy in cities from San Francisco to Minneapolis to New York but the national Democratic Party appears terrified to break with the activist groups and liberal elites who push "criminal justice reform" above all else.

https://www.liberalpatriot.com/p/revisiting-the-three-point-plan-to
This "the Democrats need to be tough on crime" position is a great example of the heterodox thinker's embrace of "feels" above "facts" (or their overall deep lack of engagement with the current state of the Criminal Legal System). Let's look at what actually is happening.
Yes, many types of crime have risen since 2020 across the country. However, we are still not sure why. And the key term there is across the country. The rise has been seen in both red and blue states (in fact, if you do per capita analysis crime often is growing faster in "red" areas). It's also occurred in "tough on crime" and "progressive prosecution" areas. In other words, it seems like current policing and prosecutorial policy has little impact on whether crime goes up or down in the short term–which is something that most criminologists would tell you if you asked them.
Yes, we have seen progressive policies, or rather prosecutors, removed from office in places like San Francisco. However, we've also seen them elected in places like Los Angeles and reelected in places like Philadelphia (despite an increase in crime in both locations). And we have also seen "tough on crime" prosecutors and sheriffs defeated by progressive candidates in places like Shelby County Tennessee and LA. As Radley Balko has pointed out numerous times, people tend to only pay attention to the progressive defeats and not their victories when it comes to Law Enforcement.
Yes, minority communities do experience the brunt of crime the worst. And yet, in many cases, they are also the very communities that are reelecting the progressive prosecutors. Philadelphia DA Larry Krasner, a typical punching bag for heterodox writers, won reelection handily due to strong support from the black community. He also got support from both the Black and Latino police officer organizations despite his progressive stance. Likewise while a progressive prosecutor was recalled in San Francisco, directly across the bay in the far more racially diverse Alameda County a progressive prosecutor was just elected.
This isn't to say that there isn't room for debate on these issues but that requires a commitment to actually examining facts on the ground rather than reflexively deciding that Democrats have gone too far to the left on criminal legal system issues. This is doubly the case when the other side of the aisle is trying to enact policies like the non-unanimous application of death penalties and removing duly elected prosecutors over policy disputes in violation of the state constitution.
We see similar heterodox patterns within discussions of "wokeness" shudder on campus. A number of heterodox writers recently glommed onto a New York Times editorial from a "Princeton College Senior" (as the paper credited him) that ran under the headline My Liberal Campus is Pushing Freethinkers to the Right. The predictable thrust of the editorial is that campus wokeness is forcing right-leaning centrists like the author toward the left. And the usual crowd of "classical liberal" pundits immediately pushed this as further proof that cancel culture is out of control. None of those intellectual truth seekers apparently took the time to google the author's name. If they had they would have discovered that the "Princeton College Senior" has been involved in Republican political campaigns in Texas for Ted Cruz and Greg Abbott since his early teens, was President of the College Republicans, and publisher of a Princeton conservative news outlet. He was also the campus correspondent for the activist organization Campus Reform a right-wing media and activism group fighting progressive excesses on college campuses. For an in-depth exploration of Campus Reform see Don Moynihan's essay on the topic here.
Again, as with criminal legal system reform, I think there is a real discussion to be had on the topic of campus free speech. However, given the fact that one side is currently engaging in literally using the power of the state to take over colleges and installing panels of ideologues in order to remake colleges from the top down to be centers of right-wing thinking, perhaps pundits shouldn't start from a position that "the left has gone too far."
The allure of demonstrating one's intellectual bonafides is very tempting. So too is public moralizing/ And, admittedly, to some degree that's exactly what this post is as well. And a critical part of applying a critical lens is doing that to one's own arguments as well. I think that's the issue I take with so many of these "classically liberal" pundits. For example, given that two decades ago Teixeira was a prime advancer of the permanent democratic majority through demographics theory, it would be helpful to understand where he stands on where he might have been wrong*. Likewise, there was the time in 2009 when he authored a report called The Coming End of the Culture Wars. One might also expect that he'd think a little bit about how his move from the Center for American Progress to the American Enterprise Insitute (something discussed on OTB back in the day) could also have impacted his perspective. None of those things should be disqualifying, but some introspection (including asking why he's always beginning from a base where the Democrats have gone too far based on his interactions with activists when, checks notes, the presumptive Republican nominee and former President gave a speech to followers where he pledges that if elected he would be "their retribution" on fellow country people they consider to be their enemies) would be really helpful.
Not to mention, that sort of self-evaluation is actually a part of "classical liberal" though, at least according to Rawls and others.
---
* – In a previous comment thread, long-time commenter Ken L. offered this additional background/critique of Teixeira's posting that, at least on first glance, feels right:
He's spent the last few years insisting his predictions were conditional on Democrats retaining the support of the "white working class". Even if that's true (I haven't read the book), it simply raises an obvious question: why didn't he anticipate the negative reaction of white working class voters to the very demographic changes he was signalling? Why didn't he understand how the right could exploit white resentments?