An Offer to Trade Yovanovitch for Dirt
More on Rudy's actions in Ukraine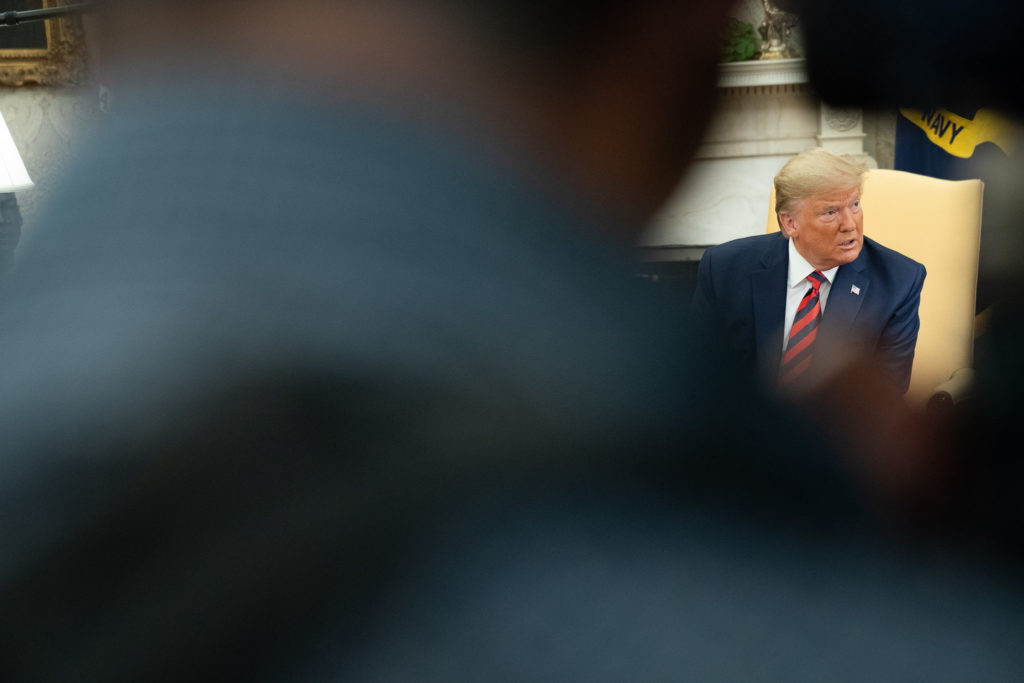 Via WaPo: Ukraine prosecutor offered information related to Biden in exchange for ambassador's ouster, newly released materials show.
The materials show that Parnas, a Russian-speaker who helped coordinate Giuliani's outreach to Ukrainian sources, was directly communicating with an array of top Ukrainian officials. Among them was Yuri Lutsenko, at the time Ukraine's top prosecutor and a close political ally of then-Ukrainian President Petro Poroshenko, who was running for reelection.

Lutsenko wanted to get rid of Yovanovitch, the U.S. ambassador, in part because she had been critical of his office and supported a quasi-independent anti-corruption bureau he despised.

The messages, written in Russian, show Lutsenko urging Parnas to force out Yovanovitch in exchange for cooperation regarding Biden. At one point, Lutsenko suggests he won't make any helpful public statements unless "madam" is removed.

"It's just that if you don't make a decision about Madam — you are calling into question all my declarations. Including about B," Lutsenko wrote to Parnas in a March 22 message on WhatsApp.
I have noted before that if the Trump administration was really wanting to broadly fight corruption in Ukraine, the main person to help accomplish that feat was Ambassador Yovanovitch. And that, therefore, his unceremonious removal of her from her post was a clear sign that he was not truly worried about anti-corruption.
These new documents underscore that fact. A corrupt Ukrainian official wanted Yovanovitch off his back and was willing to trade dirt to get what he wanted. This is just more evidence of the president trading on his public powers for private gain. Indeed, it shows a previous unknown specific ask (to add to the desire by Zelensky for a White House visit as well as the security aid that Trump held up).
It is worth noting that Lev Parnas and his partner, Igor Fruman were arrested in connection to a scheme to oust Yovanovitch (via the NYT, 2 Giuliani Associates Arrested With One-Way Tickets at U.S. Airport):
Mr. Giuliani has been public about his hunt for damaging information about Democrats, and the indictment gives a more complete picture about how he seems to have subcontracted part of the work to Mr. Parnas and Mr. Fruman, two of his longtime associates.

It directly connected the two men to a key element of the pressure campaign, an effort to recall the United States ambassador to Ukraine, Marie L. Yovanovitch, after she became a focus of criticism from many of Mr. Trump's allies. Mr. Parnas and Mr. Fruman donated money and pledged to raise additional funds in 2018 — some violating legal limits — for a congressman who was then enlisted in the campaign to oust her, court papers showed.

[…]

The lawmaker is named in the indictment only as "Congressman-1," but campaign finance filings identify him as former Representative Pete Sessions, Republican of Texas. Mr. Sessions, then the chairman of the powerful House Rules Committee, wrote a letter in 2018 to Secretary of State Mike Pompeo saying that Ms. Yovanovitch should be fired for privately expressing "disdain" for the current administration.
The whole thing is a corrupt mess and deserves far more scrutiny from the Senate than I fear it will receive.
The cache of docs can be viewed here: Materials provided by Giuliani associate Lev Parnas to the House