Another Republican Debt Kamikaze
One Virginia Republican suggests that defaulting on our bonds wouldn't be that big of a deal.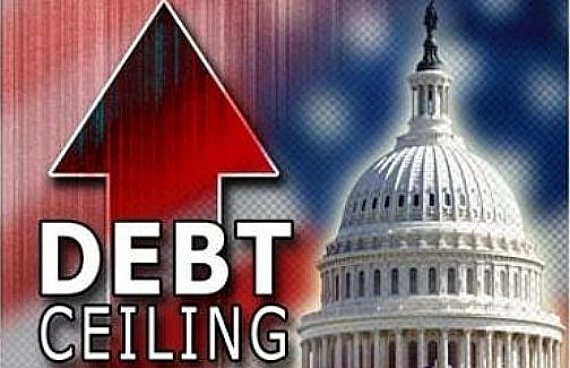 As the leadership on Capitol Hill continues to try to do something to avert breaching the debt ceiling next week, there remain many members of the House GOP Caucus who continue to assert that causing a potential economic calamity might be a bad thing:
Many House Republicans emerged from Saturday's party meeting striking a defiant tone and suggesting they would not simply accept a deal from the Senate. But the climactic days of this crisis could echo the resolution of the fiscal cliff in January, when Boehner put Senate legislation on the House floor that passed with Democratic votes despite the opposition from a majority of Republicans.

"That's something the Speaker will have to decide," second-term Rep. Morgan Griffith (R-Va.) said. "But if the Senate trying to create a time crunch, that's a time crunch that's damaging to the American people.

Griffith suggested the House should reject an unfavorable agreement from the Senate, even if it resulted in a debt default that severely damaged the economy.

"We have to make a decision that's right long-term for the United States, and what may be distasteful, unpleasant and not appropriate in the short run may be something that has to be done," he said.

Griffith, a former majority leader of the Virginia House of Delegates, cited as an example the American Revolution.

"I will remind you that this group of renegades that decided that they wanted to break from the crown in 1776 did great damage to the economy of the colonies," Griffith said. "They created the greatest nation and the best form of government, but they did damage to the economy in the short run."
Rather than responding to this nonsense in detail, I'll simply point readers to my most recent post on the matter at hand. To make it short, the idea that we can breach the debt ceiling and avoid economic troubles is quite simply idiotic. Even if we were able to avoid defaulting on bond obligations, and there are both fiscal and technological reasons why this may not be possible if the crisis continues for more than just a very short period of time, there would still be economic consequences from such an event. Someone who is owed money by the government will not be paid. If it's not bondholders, it could be  Social Security recipients, doctors under Medicare, employees, contractors, people receiving student aid, or any of the other number of people that get checks from the Federal Government. That failure to pay will have real economic consequences both for the people who are owed money and the people further down the line whom they interact with on the regular basis. A prolonged failure to pay such people will reverberate throughout the economy. Additionally, even if we're able to pay bondholders, the uncertainty created by the possibility that we might not be able to do so if the crisis continues would clearly have an impact on financial markets, and mostly likely the 401k and IRA accounts of millions of Americans trying to save for retirement.
Griffith's statements are particularly infuriating, though, because he goes a step further. Not only does he believe that there' s no real danger from breaching the debt ceiling, he's arguing that there's no real need to worry about actually defaulting on his bonds. The fact that he's tying this into rhetoric about the Revolutionary War makes his comments even more egregious. There is no significant comparison between that event and what he's advocating. In the first case, the Colonies went into debt to finance a war for Independence. That strikes me as a fairly good reason to go into debt, win or lose. In this case, we'd be wrecking our international credit rating and fiscal stability for no good reason other than trying to prove some idiotic Tea Party premise correct. Not only is a statement like this economically ignorant, it's entirely irresponsible. And yet the audience that Griffith is really talking to, the Tea Party, will likely cheer disastrous ideas like this on, and cheer them on quite loudly.