Back to Court Expansion
Two members of the presidential commission reach the conclusion that expansion is needed.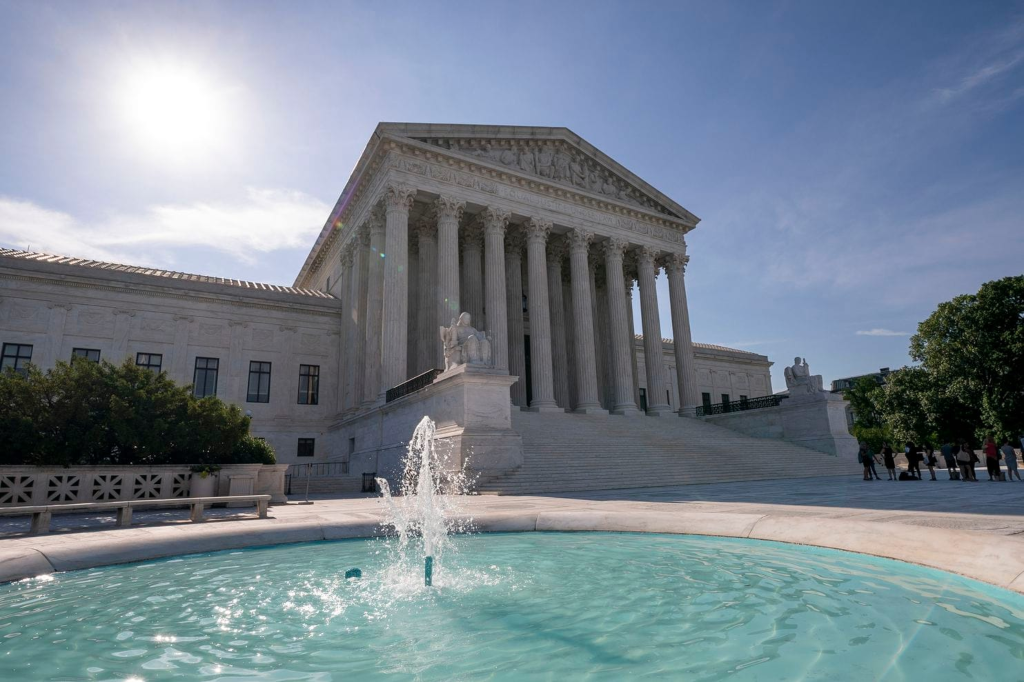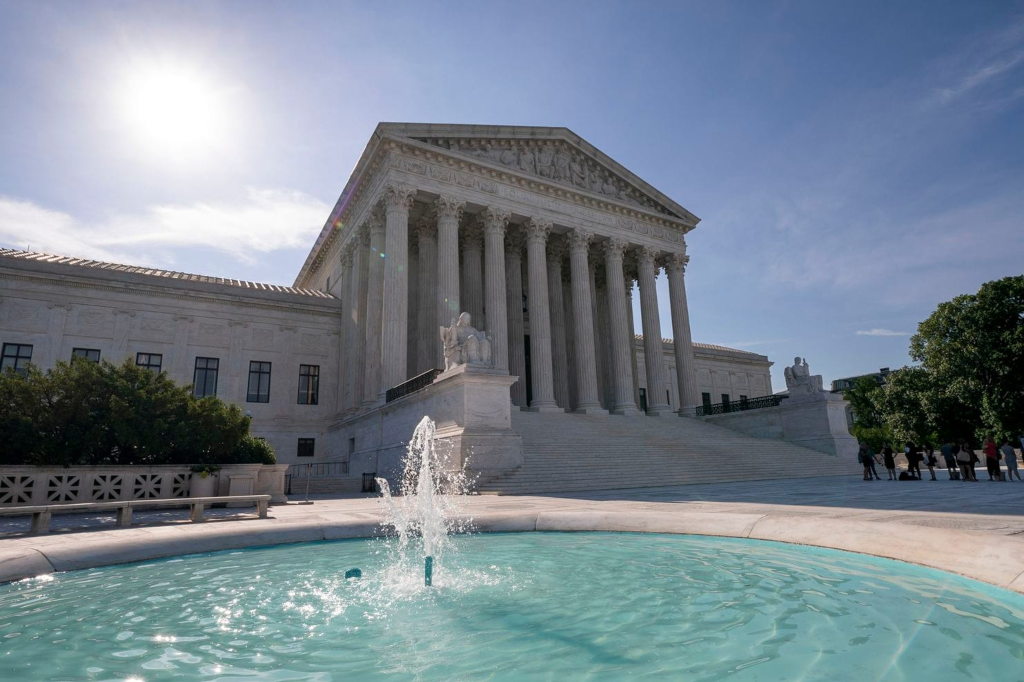 Via WaPo is an essay from Nancy Gertner and Laurence H. Tribe, both members of Biden's Presidential Commission on the Supreme Court: The Supreme Court isn't well. The only hope for a cure is more justices.
We started out leaning toward term limits for Supreme Court justices but against court expansion and ended up doubtful about term limits but in favor of expanding the size of the court.
To be pedantic for a moment, the issue isn't so much term limits, as creating a fixed term (I mean, SCOTUS members are currently limited to one life term, after all). Nonetheless, I have written before, we ought to have a system of fixed terms for Justices. However, such a reform is unlikely to happen, and while some have argued that it can be done legislatively, I think it is more likely that an amendment to the constitution is necessary.
Adding members to the Court is within the power of a president and Senate majority, however, making it a far easier route to change. It is a thoroughly constitutional move.
Gertner and Tribe come to their basic conclusion I think for reasons similar to my own, i.e., that it is the only real option for reform:
the usual ebb and flow that once tended to occur with succeeding elections is stalling. A Supreme Court that has been effectively packed by one party will remain packed into the indefinite future, with serious consequences to our democracy. This is a uniquely perilous moment that demands a unique response.

[…]

Offsetting the way the court has been "packed" in an antidemocratic direction with added appointments leaning the other way is the most significant clearly constitutional step that could be taken quickly. Of course, there is no guarantee that new justices would change the destructive direction of judicial doctrine we have identified; respect for judicial independence makes that impossible. Of course, successive presidents might expand the court further, absent an unattainable constitutional amendment fixing its size at a number such as 13. But the costs are worth the benefits.
The author's cite some specific, and troubling, outcomes from the Court that they believe need an immediate and urgent response:
the anti-democratic, anti-egalitarian direction of this court's decisions about matters such as voting rights, gerrymandering and the corrupting effects of dark money.

Those judicial decisions haven't been just wrong; they put the court — and, more important, our entire system of government — on a one-way trip from a defective but still hopeful democracy toward a system in which the few corruptly govern the many, something between autocracy and oligarchy. Instead of serving as a guardrail against going over that cliff, our Supreme Court has become an all-too-willing accomplice in that disaster.
While I agree with this assessment, my interest in Court expansion is even more fundamental, although it does intersect with the goal of avoiding a national slide into autocracy.
In plain English: the Court has enormous power. It dictates what is "constitutional" and what is not (and perhaps more importantly, what even has to face the test of constitutionality). This is made even more significant by the fact that congress is largely dysfunctional. That dysfunctionality can mean either that Congress is incapable of addressing large problems (like voting rights) or even small problems, in a relative sense, like fixing issues with existing legislation (instead, the Court ends up adjudicating solutions to problems that should be addressed legislatively).
The above is non-ideal in the first place. A constitutional court, which is SCOTUS' most significant role, should not be so pivotal on issues that could and should be handled legislatively. But if the legislature is unable to act, other institutional will step in (we see this with the presidency as well). But this situation is made all the worse by the way the Court is populated and the fact that members can end up serving for three decades or more.
I will note, as I have before, that the current majority on the Court consists of five Justices who were appointed by presidents who came to office without winning popular support. Moreover, those five were confirmed by Senates controlled by a Republican Party that did not represent a majority of the population.
As I feel like I have to write every time I note these things: yes, that is the way it works. But given the enormous power of the Court, where is the legitimacy to be found in a Court that gained its current configuration vai minority support nationally? What other remedy to that is available than adding seats?
As with so many of our problems, the issue is really about Congress, in this case especially the Senate. It is noteworthy as to how many of our core maladies are linked, in some way, to the way the states are represented in the Senate.
In terms of the core problem here, I would return to my post, Why I am Where I am on Reform:
a system that would allow a president elected as Trump was to have the power to appoint one-third of the Court (and to have that one-third in place for potentially thirty years) is highly problematic from a democratic-theory point of view. It is enshrining minority power for decades.

What has driven me to this position is taking a step back and looking at the absurdity of the highest court in the land being populated by presidents coming to office without majority support appointing Justices who are confirmed by a Senate that does not represent the population. And throw on top of that the fact that the randomness of death largely dictates when these vacancies occur.

It is, if one steps back and looks at it, a fairly absurd way to distribute power of this significance. It almost Pythonesque watery tarts handing out swords absurd.
Back to Gertner and Tribe:
measures the court has enabled will fundamentally change the court and the law for decades. They operate to entrench the power of one political party: constricting the vote, denying fair access to the ballot to people of color and other minorities, and allowing legislative district lines to be drawn that exacerbate demographic differences. As a result, the usual ebb and flow that once tended to occur with succeeding elections is stalling. A Supreme Court that has been effectively packed by one party will remain packed into the indefinite future, with serious consequences to our democracy. This is a uniquely perilous moment that demands a unique response.
Indeed, what other option is available than adding seats to the Court?
As they conclude
Hand-wringing over the court's legitimacy misses a larger issue: the legitimacy of what our union is becoming. To us, that spells a compelling need to signal that all is not well with the court, and that even if expanding it to combat what it has become would temporarily shake its authority, that risk is worth taking.,
I would agree with this sentiment. Indeed, it tracks with what I said in the above-linked post:
I would gladly redesign the whole system, but redesign is not in the cards. The options become, then, do nothing to a clearly flawed system (at least if one cares at all about the fact that it is a manifestation of minority rule) or expand the Court.

So, I have come to the point of supporting expansion.
But, of course, I don't see Biden moving in this direction, nor do I see the bare majority of Democrats in the Senate going along. And so all we can do, it seems, is hope that the dire predictions being made here do not come to pass.