Bad News For Democrats In The Buckeye State
Ohio has long been a bellwethers state and, if a new statewide poll is any indication, it looks to be ready to hand the Democrats a very bad defeat in November.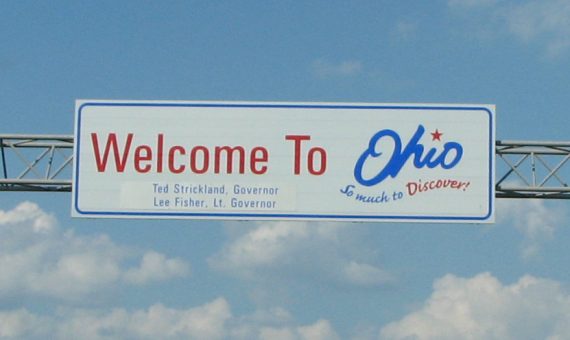 Ohio has been a bellwether state for many years now, and if a new Columbus Dispatch poll is any indication, it looks to be ready to give some bad news to Democrats this year:
Republican candidates have grabbed double-digit leads in the races for governor and the U.S. Senate, and the swelling red tide could lead to a GOP sweep of statewide offices, the first Dispatch Poll of the 2010 campaign shows.

With voter enthusiasm running nearly three times higher among Republicans than Democrats, GOP gubernatorial candidate John Kasich leads by 12 points over Gov. Ted Strickland while GOP Senate hopeful Rob Portman tops Lt. Gov. Lee Fisher by 13 points.

(…)

Republican candidates lead for all down-ticket statewide offices on the Nov.2 ballot: former U.S. Sen. Mike DeWine for attorney general, Delaware County Prosecutor Dave Yost for auditor, state Sen. Jon Husted for secretary of state, state Rep. Josh Mandel for treasurer, Justice Maureen O'Connor for chief justice and Justice Judith Ann Lanzinger for re-election.

The mail survey of 1,622 randomly chosen registered Ohio voters from Aug. 25 through Friday has a margin of sampling error of plus or minus 2.2 percentage points.
And, as we've seen in nationwide polls, there's far more enthusiasm among Republicans than Democrats:
Because the campaigns for everything except governor and U.S. Senate likely have been all-but-invisible to most Ohio voters, it's presumably the Republican label that is carrying the day for now.

The supporters of every statewide GOP candidate are two to three times as likely as those who are backing the Democratic candidate to say they are more enthused than usual for this year's election.

(…)

The party label is key to respondent David Murray, 54, a telecommunication technician and union member from Dayton, who is voting a straight Republican ticket.

"Regretfully, this current crop of Democrats has repeatedly proven themselves, almost without exception, untrustworthy of the power associated with their offices," he said.

If Republicans end up winning all the statewide contests, it would match the GOP "three-peat sweep" of 1994, 1998 and 2002 and return Ohio to the all-Republican rule that the state experienced from 1995 through 2006. Just four years ago, Democrats won every statewide nonjudicial race except auditor.

Such an outcome also would give the GOP control again of the state Apportionment Board, which redraws legislative districts, and thus an upper hand in General Assembly races for the next decade.
As well as, of course, the drawing of Congressional Districts since Ohio is likely to lose a Congressional seat after the results of this year's census.
While it's only one state, Ohio has long been indicative of what happens in the nation as a whole, as well as the rest of the MidWest. There were many who thought that, with the decline of manufacturing and the rise in unemployment, Republican chances in the Buckeye State were lost for a decade or more. It's funny what a bad economy and a national Democratic Party that is as clueless as it's predecessor can do.