Biden Leads Warren In Massachusetts In New Poll
A new poll shows the former Vice-President leading Senator Elizabeth Warren in her home state.
Well here's a surprise, a new poll shows former Vice-President Joe Biden leading Elizabeth Warren in her home state of Massachusetts: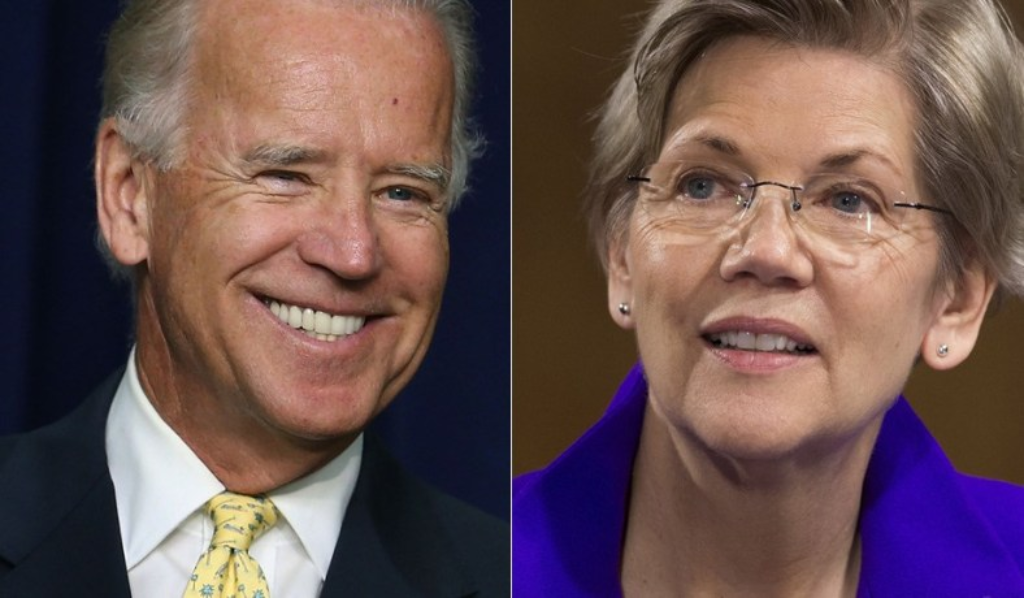 Former Vice President Joe Biden is leading the 2020 primary field among likely Democratic voters in Massachusetts, a new Suffolk University/Boston Globe poll has found.

Biden had 22 percent support in the survey, released on Tuesday, followed by Massachusetts Senator Elizabeth Warren at 10 percent,

Mayor Pete Buttigieg of South Bend, Ind., at 8 percent, and Vermont Senator Bernie Sanders at 6 percent. Just over 40 percent of voters said they were still undecided.

While Warren enjoys a high favorability rating among likely Democratic primary voters (71 percent), her lagging homestate support may reflect the thinking of voters who are looking ahead to the general election, according to Suffolk University Political Research Center director David Paleologos, who oversaw the poll.

"I think it's the perception that [Biden] can win, primarily," he said. "It's not that Democrats don't like her. They do like her, by a wide margin."

"If [voters] don't see a candidate that's able to remove Trump, that's going to impact that candidate's viability in the primary," Paleologos said.

Warren's presidential bid has been gaining momentum nationally in surveys as she has focused on detailing her policy positions on a range of issues, from breaking up big tech to filibuster reform. Last week, Warren issued a jobs plan intended to boost the US green energy capacity, and traveled to Michigan, a state Trump won in 2016, to pitch the idea to voters. The plan even drew praise from Fox News' Tucker Carlson.

But Biden has sustained a lead in the polls that started before he jumped into the race. Recent national polls show him holding double-digit leads over the rest of the huge presidential primary field, and he's leading in several early states, including New Hampshire, where an April Suffolk/Globe poll found him leading with 20 percent of voter support.

"He has both experience as well as, I think, the most balanced view on a way forward," one participant in the poll, Mark Engelter, told the Globe in an interview.

"I love Elizabeth Warren here in Massachusetts," the 50-year-old from West Roxbury said. "But I feel that she's also a lightning rod in a way that she probably doesn't intend, and I'm not sure she has broad enough appeal to really run effectively on a national level."

Meanwhile, the poor showing for Sanders could be a sign of how far left the Democratic primary field has moved in the years since 2016. Once alone in his support for things like Medicare-for-All and tuition free college among Democratic primary candidates, he now finds himself with plenty of company in a field of two dozen candidates.

"I think that's taken a little bit of the glitter away from Sanders," Paleologos said.
If Elizabeth Warren was going to lead in any state, one would expect that it would ber home state, where she's won statewide elections twice. In 2012, for example, she defeated Senator Scott Brown by seven percentage points, representing roughly a 200,000 vote margin. Six years later she was re-elected by more than a 24 point margin representing a 675,000 vote margin. To find her trailing Biden by twelve points in this early test of a race that is less than a year away is, as I said rather surprising.
One explanation for this, of course, is that it's a reflection of the fact that Massachusetts Democrats would prefer to keep her as their Senator rather than as President. We often see this phenomenon in polling of a candidate's home state in a primary. It's also possible, though, that Massachusetts Democrats are simply reflecting the preference that has been expressed in polling at the national level that shows voters are more concerned with finding a candidate who can beat Donald Trump in the fall and that Democrats in Massachusetts currently believe that Biden is the man for the job. In that sense, that puts them on the same page as Democrats nationally