California Rep. Katie Hill Resigns Amid Allegations Of Improper Sexual Behavior
Barely in office a year, California Congresswoman Katie Hill has been forced to resign in the face of inappropriate contact with a staff member and a campaign worker.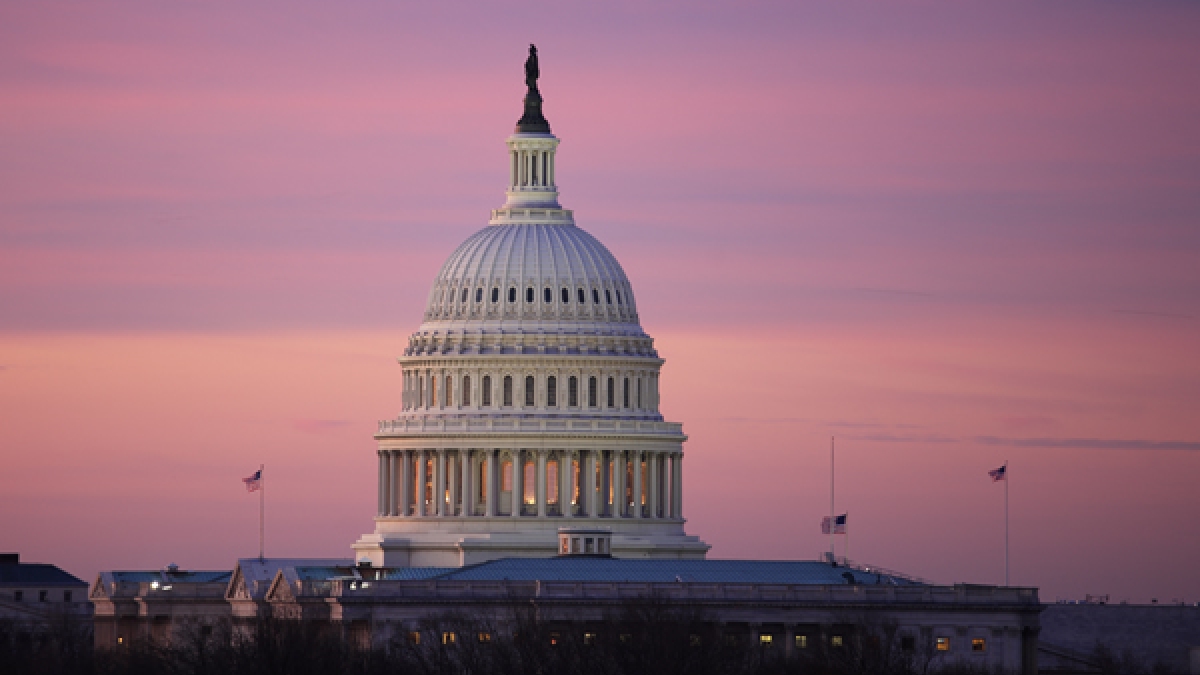 Congresswoman Katie Hill, who was elected just last year to represent California's 25th Congressional District, has resigned in the face of allegations of scandal surrounding sexual relationships with a campaign aide and, an aide in her Congressional office, has resigned from Congress:
Rep. Katie Hill (D-Calif.) on Sunday announced her resignation from Congress amid an ethics inquiry into allegations that she had an intimate relationship with a congressional staff member in her office.

"It is with a broken heart that today I announce my resignation from Congress," Hill wrote in a statement. "This is the hardest thing I have ever had to do, but I believe it is the best thing for my constituents, my community, and our country."

Hill's spokeswoman said that the resignation is not immediate and that Hill is still deciding on when she will leave office. Her announcement was first reported by Politico, which said that she planned to resign by the end of the week.

Last week, the House Ethics Committee opened an investigation into allegations that Hill was romantically involved with her legislative director, Graham Kelly, a relationship that would violate House ethics rules.

Hill was seen as a rising star in the Democratic Party, a 32-year-old lawmaker who flipped a Republican-held seat in a district northeast of Los Angeles.

Her departure came swiftly after allegations surfaced about a week ago in an article on the conservative website RedState.org. The article alleged that Hill and her husband were in a consensual three-person relationship with a woman on her campaign team. The article included text messages it said were between Hill and the woman as well as intimate photos of them together. Hill is openly bisexual.

The article also alleged that Hill was involved romantically with Kelly.

Under House ethics rules adopted last year in response to high-profile sexual harassment claims involving members of Congress, it is against the official code of conduct for members to "engage in a sexual relationship with any employee" who works for the member.

House Speaker Nancy Pelosi (D-Calif.) said in a statement that Hill "came to Congress with a powerful commitment to her community and a bright vision for the future, and has made a great contribution as a leader of the Freshman Class. She has acknowledged errors in judgment that made her continued service as a Member untenable. We must ensure a climate of integrity and dignity in the Congress, and in all workplaces."

Hill has confirmed that she was in a relationship with the female campaign staffer, according to the Los Angeles Times, but has denied that she had a romantic relationship with Kelly.

"Allegations that I have been involved in a relationship with Mr. Kelly are absolutely false," Hill said in a statement she released Tuesday. "I am saddened that the deeply personal matter of my divorce has been brought into public view and the vindictive claims of my ex have now involved the lives and reputations of unrelated parties."

(…)

Hill's national profile grew quickly during the 2018 midterms as a formidable challenger seeking to unseat the last Republican seat in Los Angeles County. She became a star fundraiser, raising over $8.3 million for her first House campaign, thanks in part to the backing of wealthy female donors in the Los Angeles area.

In her statement Sunday, she said she is pursuing legal options against those who released private photos, saying that "having private photos of personal moments weaponized against me has been an appalling invasion of my privacy."

She apologized for "mistakes made along the way and the people who have been hurt."

Hill has accused Republican operatives and her husband of coordinating a "smear campaign" amid the couple's pending divorce.
The allegations against Hill were first made public by the London-based tabloid Daily Mail, which also published several compromising photos that could have only come from a source close to Hill showing her in compromising situations with the campaign aide. There was no similar evidence in connection to the allegations regarding the relationship with the Congressional staffer, but the allegation itself was apparently enough for the House Ethics Committee to open an investigation into whether or not Hill had violated the rules against inappropriate conduct toward staffers in the member's Congressional office. From the Daily Mail, the allegations were picked up Red State and other conservative media outlets, and from there they quickly made their way into the regular media.
The allegations regarding the campaign staffer were apparently not covered by House Ethics Rules, and there's at least some argument that she was likely a victim of so-called "revenge porn" with respect to the photos relating to that relationship that were published in the Mail and elsewhere. (I won't link to those photos, but they are unfortunately still accessible via Google.) Leaving that aside, though, once the allegations shifted to allegations related to her brief time in Congress, it was clear that Hill was going to face a bumpy road ahead that could impact a re-election bid in 2020, especially since her district is likely to be a target for the GOP for recovery.