Clinton Is Crushing Trump Among Younger Voters, And The GOP Is Paying The Price
America's largest voting bloc is heavily turned off by Donald Trump, and that is posing long-term problems for Republicans in general.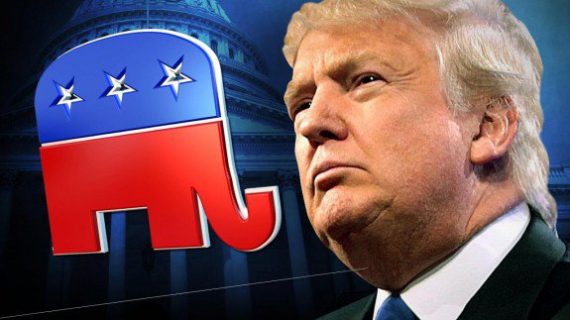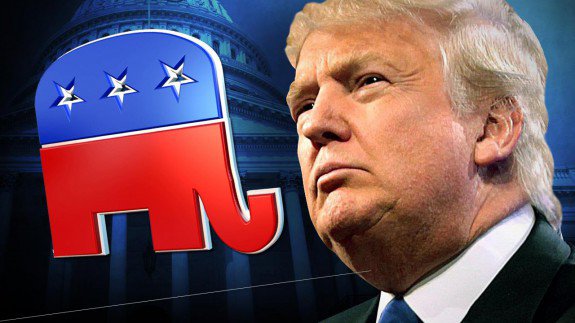 A  new poll from USA Today and Rock The Vote shows that younger voters are fleeing Donald Trump,  and in turn the Republican Party, in record numbers:
 Democratic presidential nominee Hillary Clinton is consolidating the support of the Millennials who fueled Bernie Sanders' challenge during the primaries, a new USA TODAY/Rock the Vote Poll finds, as Republican Donald Trump heads toward the worst showing among younger voters in modern American history.

The survey shows Clinton trouncing Trump 56%-20% among those under 35, though she has failed so far to generate the levels of enthusiasm Sanders did — and the high turn-out that can signal — among Millennials.

"I get worried about the bigoted element of our country, and that they will stick with Trump regardless of his stupidity," says Elizabeth Krueger, 31, an actress in New York City who was among those surveyed. She supports Clinton. "She is not going to be a perfect president, but who would be?"

The findings have implications for politics long past the November election. If the trend continues, the Democratic Party will have scored double-digit victories among younger voters in three consecutive elections, the first time that has happened since such data became readily available in 1952. That could shape the political affiliations of the largest generation in American history for years to follow.

In the new survey, half of those under 35 say they identify with or lean toward the Democrats; just 20% identify with or lean toward the Republicans. Seventeen percent are independents, and another 12% either identify with another party or don't know.

Trump's weakness among younger voters is unprecedented, lower even than the 32% of the vote that the Gallup Organization calculates Richard Nixon received among 18-to-29-year-old voters in 1972, an era of youthful protests against the Vietnam War.

In 2008 and 2012, overwhelming support among voters under 30 was a crucial part of Barack Obama's winning coalitions. But that doesn't reflect long-held partisan preferences. The Gallup analysis shows that as recently as 2000 younger voters split evenly between Democrat Al Gore and Republican George W. Bush, and the GOP's presidential candidates carried their support by double digits in 1984 and 1988.
In a head-to-head match up with Trump, Clinton gets the support of 56% of voters aged 18-35 while Donald Trump gets 20% of the vote.  When the field is expanded to include four candidates, Clinton gets 50% of the vote, followed by 18% for Trump, 11% for Gary Johnson, and Jill Stein gets 4% meanwhile 10% say they wouldn't vote and 8% say they don't know who they'd vote for. Republicans have had problems with younger voters before, of course, and those problems contributed heavily to their losses to Bill Clinton in 1992 and 1996, and to Barack Obama in 2008 and 2012. Long before that, Republicans looked on as younger voters flocked to the Democratic Party in the late 60s and early 70s thanks to the Civil Rights and other protest movements of that era, and even the economic downturn of the late 1970s didn't lead to younger voters flocking to the GOP in large numbers. Nothing that we've seen before has been quite as bad as what this and other recent polling has shown regarding younger voters and the Republican Party. To put it bluntly, with Donald Trump at the top of their ticket, the GOP has become poison to younger voters as much as it has become poisonous for African-American and Latino voters.
Michael Gerson comments:
[W]hy is Trump crashing and burning among the young? The 2016 election excludes some explanations. It cannot be that Clinton is making an inspiring, Barack Obama-esque appeal to youthful idealism. During the primaries, Clinton was routinely trounced among the young. In Iowa caucus entrance polling, Bernie Sanders bested Clinton among 17-to-29-year-old Democrats by 84 percent to 14 percent — the previous most laughable showing among the young.

And it cannot be that younger voters are rejecting Trump because he is too socially conservative. He got applause during his convention speech for promising to defend "LGBTQ citizens." Trump's nomination represents the advance of gay rights (though not of gay marriage) within the Republican coalition and the marginalization of social issues.

I would venture that Trump's failure among the young has something to do with his assault on the idea of tolerance, particularly racial and religious tolerance. Younger voters are less likely than other age groups to regard racially inclusive language as "politically correct." They are less likely to believe in "reverse discrimination" and to embrace anti-immigrant attitudes. And, according to the USA Today/Rock the Vote survey, they were not impressed by the GOP nominee's convention speech. By more than 2 to 1, younger voters said it made Trump seem less human and accessible.

While Clinton has an ethics problem, Trump has a humanity problem. His combativeness and lack of political polish could be advantages among younger voters. But these are tied to a discrediting lack of empathy. It is one thing to go after "low-energy" Jeb Bush or "Lyin' " Ted Cruz; it is another to mock a disabled reporter, stereotype Mexicans as rapists, condemn a judge because of his ethnicity, attack the faith of a grieving Gold Star mother, or call for systematic discrimination against Muslims. These are not violations of political correctness. They are violations of human decency, revealing serious moral impairment.

Here is something for Reince Priebus, Paul Ryan, Mitch McConnell and other Republican leaders to consider. At high schools and colleges with Latino or Muslim students, spray-painting "Trump 2016" on a wall or poster is properly taken as a racially charged incident. When white students chant "Trump! Trump!" at a basketball game against a team including minorities, it is properly taken as a racial taunt. Young people understand the logo of the Republican nominee — the very name of the Republican presidential candidate — as conveying a message of exclusion.
Greg Sargent agrees:
there is broad agreement among Never Trump conservatives and Democrats, not just that Trump could be exacerbating an already-existing GOP problem with young voters, but also that it could have untold ramifications for the future. As I've reported, Democrats believe Trump may have presented a unique opportunity to deepen the contrast — in the minds of a whole generation of coming-of-age voters — between a GOP branded by Trump's Fortress America lack of curiosity about the world, his fondness for vicious abusiveness, his relentless appeal to voters' basest instincts, and his white ethno-nationalism, and a Democratic Party that is embracing culturally and demographically evolving America.

Now, it is always possible that, if Trump loses, the GOP could quickly rebound in 2018 and 2020, without sustaining long term damage from the depredations of Trumpism. But, given what the GOP nominee has proven himself capable of in recent days and weeks, it is striking to contemplate the specific warning that the post-2012 RNC autopsy delivered. "We do need to make sure young people do not see the Party as totally intolerant of alternative points of view," it said, adding that young voters "will continue to tune us out" and that the GOP's appeal risks "shrinking to its core constituencies only," if the party does not become more "welcoming and inclusive."

And that was before Donald Trump took over the party.
Both Gerson and Sargent seem to me to have hit the nail on the head here, and the assessment poses a real problem for Republicans even after the Trump fever has broken. Younger voters were rejecting the Republican Party because its message seemed to reject the kind of social tolerance and acceptance of differences, whether those differences were based on race, ethnicity, sexual orientation or any other criteria, that has become second nature to people of their generation. This is something that the GOP's own autopsy identified in 2013, of course, but next to nothing was done to deal with that perception, or to change policy positions and party messaging to convey a more inclusive message. Instead, the party has become even less inclusive by nominating the most restrictive, xenophobic, and non-inclusive candidate in its history and he in turn has attracted to the party people who harken back to a form of conservatism that people like William F. Buckley Jr and others sought to weed out of the conservative movement when they began to rebuild it in the wake of Barry Goldwater's historic loss. In many cases, this has included people who are blatantly and openly racist and who have said that Trump's' rise has made their venomous ideas more socially acceptable. This is hardly true, of course, and it is the realization of the kind of people Trump has attracted that has led many long-time Republicans to distance themselves from Trump and his campaign, but that is the perception that Trump's rise, and the fact that the GOP has largely accepted him as their representative threatens to stain the party for years to come.
In the end Republicans have nobody to blame for this but themselves. Notwithstanding the fact that the party recognized in the wake of the 2012 election that it's failure to attract support from younger voters was a major contributing factor to the party's losses four years ago, the GOP did next to nothing to actually change in ways that might attract these voters. Instead, the party doubled down on the policy positions that were turning off these groups to begin with, and even continued to include a blank opposing marriage equality in the platform that was passed at the convention that concluded in July. Additionally, the party doubled down on its opposition to significant immigration reform and spent most of the past eight years blocking any effort to either bring much-needed reform to an obviously broken immigration system and failing to show any compassion at all toward people who are here illegally largely because of the conditions in their home countries and their desire to create a better life for their children, just like immigrants of the past. 0On top of all that, they nominated a candidate seemingly guaranteed to turn off the very voters that their post-2012 autopsy said they needed to work better to attract and rejected the candidates such as Marco Rubio who had been pressing the party to change to recognize reality. Now, they're paying the price.