Cross-Atlantic Islamophobia
Are we facing a Sharia take-over?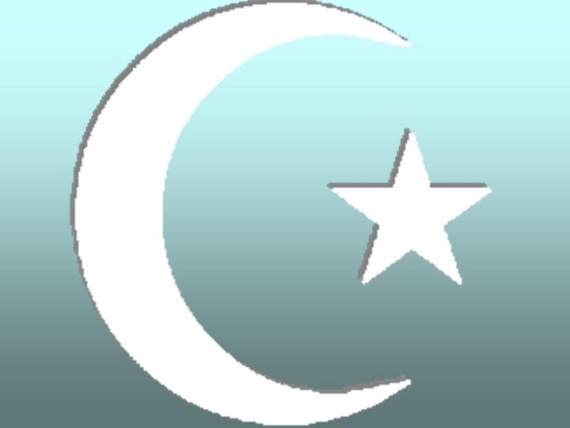 The following two stories struck me given both the juxtaposition of the fear of Islamic takeovers (or "Islamization") of the west and the Tea Party connection.
First, from CNN:  Angle: Two American cities under Sharia law.
Second, from the Guardian:  English Defence League forges links with America's Tea Party.
The Angle story is mostly just another of her vacuous campaign assertions.  It ends up that one of the cities she claims to be under Sharia law (Frankfort, TX) is a bit of real estate that is populated by a church and a cemetery and was annexed by Dallas 35 years ago.  Further, one suspects that Angle's evidence that Dearborn is under Sharia is because, well, lots of persons of Muslim persuasion live there.  It is shameful (and unempirical) for candidates to make such assertions, especially because it is fundamentally ethno-religious based fear mongering.
The story from the Guardian is actually more disturbing as it connects some Tea Party-linked American politicos with a European nationalist rightwing group, the English Defence League (EDL).
Now, I use the phrase "Tea Party-linked" rather deliberately, as it is unfair and inaccurate to make any blanket statements about the Tea Party movement, which is a decentralized, amorphous, and largely leaderless (certainly in a national sense) confederation of actors.
However, I think it is fully fair to note that there is a faction of that movement that clearly are attempting to replicate/import the reactionary nationalism that is evidence in some of the darker corners of European politics.*
The league has also developed links with Pamela Geller, who was influential in the protests against plans to build an Islamic cultural centre near Ground Zero. Geller, darling of the Tea Party's growing anti-Islamic wing, is advocating an alliance with the EDL. The executive director of the Stop Islamisation of America organisation, she recently met EDL leaders Rin New York and has defended the group's actions, despite a recent violent march in Bradford.

Geller, who denies being anti-Muslim, said in one of her blogs: "I share the EDL's goals… We need to encourage rational, reasonable groups that oppose the Islamisation of the west."
[…]

Devin Burghart, vice-president of the Kansas-based Institute for Research & Education on Human Rights, said: "Geller is acting as the bridge between the EDL and the Tea Party. She plays an important role in bringing Islamophobia into the Tea Party. Her stature has increased substantially inside the Tea Party ranks after the Ground Zero mosque controversy. She has gained a lot of credibility with that stuff."
One might argue that we are talking about a fairly small number of people here with limited influence.  However, people like Geller have been regular staples on Fox News Channel in recent months and we also talking about major party candidates** for office peddling some of these notions.
Further, as has been noted here at OTB on several occasions, there is a broader appetite for Islamophobia is so,me segments of US politics and society that has mainstream elements.
Some examples:
And to quote Doug Mataconis:
However, as I've been saying for more than a month now, when you see that these anti-mosque protests have spread beyond the former Burlington Coat Factory to Staten Island, Florida, California, Wisconsin, and to Tennessee, where the site of a future mosque was recently the target of an arson attack. Clearly this is about more than property development in Lower Manhattan and, as the latest controversy over a so-called Pastor who plans to burn the Koran on September 11th demonstrates, is indicative of some rather disturbing beliefs that seem to be becoming more acceptable in American society.
Indeed, the whole furor over Park51 (of which Geller was a prime mover) illustrates the degree to which fear of Islam has mainstream political traction. As does the continued presence of birtherism in mainstream electoral politics (the latest example: here).
In conclusion I will say the following.  I understand the need to be vigilant about radical Islamist recruitment in non-Islamic countries like the US and the UK.  However, how one approaches the issue matters.  For one thing, blanket statements about Sharia (like those made by Angle) are unnecessarily alarmist with the add bonus of being wrong.   Second, there is a difference between law enforcement/societal vigilance against the formation of violent groups (a problem not limited to radical Islam) and the notion that Islam or Sharia is going to take over the UK or the US.  That is just fear and paranoia outright and worse than the red scares of the Cold War era when people were fearful of Communist taking over.  While that fear was always overblown by several quanta, at least in that case we had examples of mass-level implementation of  such policies in modern, western societies.  There is no such example regarding Sharia, nor is there going to be.  We are not fighting an existential war that threatens the basis of our society.  Radical Islamic violence is a real threat that has to be taken seriously, but it needs to be understood in proper portion to reality and the actual nature of the threat at hand.
Put more simply, and in two bullet points:
1.  As I constantly note:  proper policy requires a proper diagnosis of a given problem.
2.  Vigilance against xenophobic, hypernationalist politics is a worthy goal in and of itself.
Update: More on Geller from the NYT.
*Along the lines of that side of European politics on this topic, see James Joyner's post from last month:  .  James' point in the post was that regardless of what one might say about Islamophobia in the US, that there are segments of European society where it is much worse.  This was pointed out as a means of trying to put the US situation in broader perspective.  What should be disturbing, however, is that some people in the US are trying to import European hypernationalism to the US.
See also, LGF:  English Defense League Riots in Britain.
**For example, along with the Angle assertions above, the Guardian piece cites California State Senate candidate (District 26) Rabbi Nachum Shifren (which granted, is hardly a major candidate, but is still a nominee of a major party).  Additionally, we have had the Lt. Governor of Tennessee (Ron Ramsey) musing as to whether the First Amendment applies to Muslims (and also proffering the fear of a Sharia takeover) and the race between Rick Lazio and Carl Palladino in the NY GOP primary over who would be tougher on the Park51 development.
It should be noted that Ramsey lost the nomination to run as the Republican candidate for governor in TN, although he was the sitting Lt. Gov. at the time he made the comments in question.