Delaware Becomes The Latest State To Decriminalize Marijuana
Delaware has become the latest state to liberalize its laws regarding marijuana.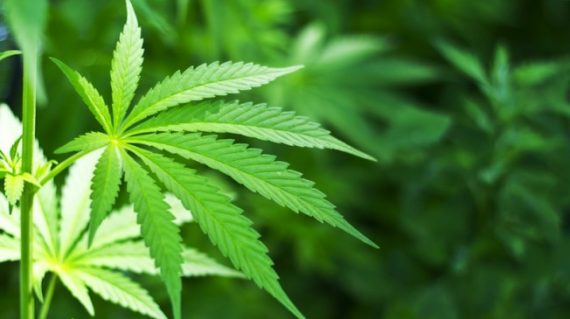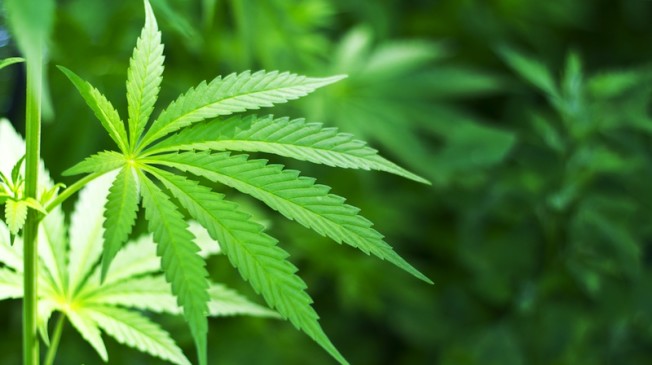 On Friday Delaware quietly became the latest state to decriminalize marijuana:
Delaware has officially decriminalized possession by adults of small amounts of marijuana.

A decriminalization law signed in June by Gov. Jack Markell took effect early Friday morning.

The law makes possession by an adult of a "personal use" quantity of marijuana, defined as an ounce or less, a civil offense punishable by a fine of $100. Simple possession remains a criminal offense for anyone under 18. For those between the ages of 18 and 21, a first offense will result in a civil penalty, but any subsequent offense would be a misdemeanor.
As German Lopez notes at Vox, this move makes Delaware the 20th state to either decriminalize or fully legalize marijuana for personal use. On top of those twenty states, there are eight states where marijuana has been legalized for medicinal purposes while pot remains fully illegal in twenty-two states: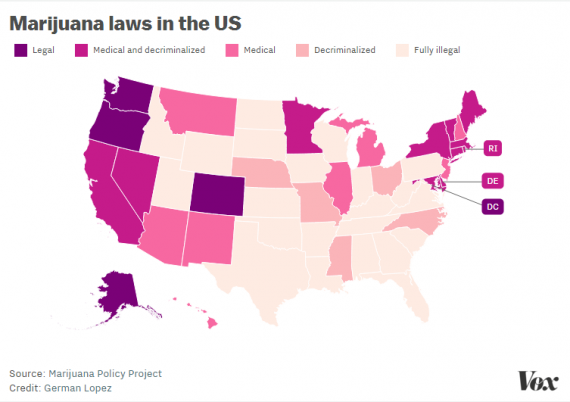 Much of this, of course, is a reflection of the changing attitude of the public toward marijuana, which has changed nearly as rapidly as public attitudes toward same-sex marriage did over the course of the past decade. Most recently, for example, a Gallup poll showed that public support for legalization stood at 58% of Americans in October, a number which has been encouraging to legalization advocates across the country. The movement did suffer a setback in Ohio in November when a referendum that would have legalized marijuana in the Buckeye State failed, but that effort was controversial even among legalization supporters because of the monopoly it granted to a small group of growers and other issues and most advocates agreed that the loss was merely a small setback that is unlikely to impact the way forward. As it stands, there are efforts to get legalization referendums on the ballot for the General Election in 2016 in several states, including  California, where Lt. Governor Gavin Newsom has predicted such a measure would pass this time after a similar attempt failed in 2012. There are also ongoing ballot measure drives going on in , Missouri, Maine, Massachusetts, Hawaii, and Nevada. Whether ballot measures get on the ballot in all these states is, as yet, unclear, and there may be action in other states, but the overall direction of the legalization movement seems clear, the only question is how long it will take before marijuana is either legal or at least decriminalized in most of the country. After that point is reached, nationwide legalization seems inevitable. In addition to the United States, the newly elected Liberal Party government in Canada is committed to legalizing marijuana in America's closest neighbor, and there's even a nascent move toward legalization in Mexico.
Slowly but surely, sanity seems to be prevailing in at least one part of the War On Drugs.