Delusional
He is claiming his response to Covid-19 is better than the previous administration's response to H1N1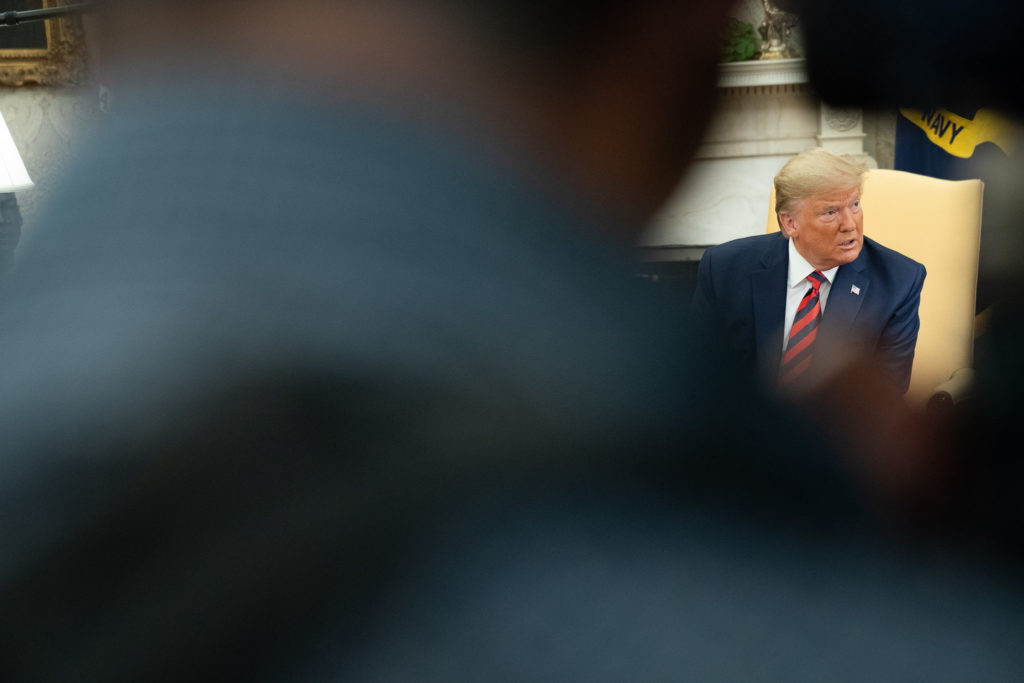 A commenter noted this tweet in today's open forum. It was presented as though it was from today, but surely, I thought, this was from early in the current pandemic. So, off to Twitter I went:
There is a lot here, but let's start with the glaringly obvious:
Worldometer has the US death toll from Covid-19 at 80,125.
According to the CDC , the final H1N1 death total in the US was 12,469 from April 2009 to April 2010.
Covid-19 has killed 6.43xs as many people in less than three months than H1N1 did in a year.
It depresses me that if in a few weeks I look back at this post for some reason (as I have done with several others over the last few weeks) that I will find 85,125 to be a significantly smaller number than whatever number future me is dealing with at that time. Indeed, I hopped back to a May 2nd post to check a date and the number that day was 65,753–meaning more Americans have died from Covid-19 since just over a week ago (14,372) than died of H1N1 in a year.
Recognizing that H1N1 was less dangerous than Covid-19, in what rational universe (yes, I know) would one think this a good comparison?* By what possible metric would he even want to bring up H1N1? It is quite strange.
In a laugh so you don't cry moment, I would note the CDC's description of their H1N1 response:
CDC's response to the 2009 H1N1 pandemic response was complex, multi-faceted and long-term, lasting more than a year.
Can anyone call the Trump administration's response as "complex" or "multi-faceted"? And since Trump wants to pretend like we can flip a switch and go back to normal, it isn't even "long-term" (and there is decidedly little in the way of long-term thinking about any of this).
I would note, too, the reference to Trump's touchstone that is supposed to prove he acted quickly: the "ban" on travel from China. I am going to agree that travel restrictions from China and elsewhere made sense. However, just stating there is a "ban" (which wasn't a ban, because Americans could still come home) isn't enough.
I call it a touchstone because he (and often his supporters) mention the "ban" in a talismanic fashion as it wards off all criticisms that Trump didn't act fast enough (combine the ban with the fact that Trump mentioned coronavirus in his SOTU and one is supposed to believe that a comprehensive response was in place).
The "ban" was far from an efficacious response.
First, Trump has a childlike fascination with the word "ban" insofar as he acts like putting a ban in place is like raising the shields on the USS Enterprise. It is just far too simplistic a way of thinking and it doesn't work like a force field.
Second, even if restricting travel made sense (after all, travelers are the vehicle by which the disease spreads), you can't pretend like banning Chinese from traveling and then letting tens of thousands of Americans return home without some kind of testing process and/or self-isolation requirements was a way of stopping the spread of the virus.
Third, the virus was already in the US when the restrictions were put in place. This was the proverbial fixing the barn door after the horse has come home. The restrictions were issued on January 31st. We had already had five confirmed cases (indeed, the statement from the White House starts out by stating there were confirmed cases in US). By late January it was too late for travel restrictions designed to keep the virus out of the US to be efficacious. Again: the virus was already here.
Yes, travel restrictions would have slowed additional spread, but by that point in time we needed a comprehensive plan. Instead of a plan, we were given magical thinking. A month (February 28, 2020) after the restrictions on travel to China were imposed, Trump said:
And you know what? If we were doing a bad job, we should also be criticized. But we have done an incredible job. We're going to continue. It's going to disappear. One day — it's like a miracle — it will disappear. And from our shores, we — you know, it could get worse before it gets better. It could maybe go away. We'll see what happens. Nobody really knows.

[…]

To think of it — with all of what you see going on — 15 people. We brought in the others, but — and they're doing good. But 15 people is almost, I would say, a miracle.
Fourth, the outbreak in New York has been demonstrated to have come from Europe, not Asia. This started in mid-February. Trump did not restrict travel from Europe until mid-March. And, again, that set of policies did not include any kind of plan beyond "shields up." It led to a James Joyner post entitled Trump Packs Airports with Potentially Sick People.
Quite frankly, the entire assumption that travel restrictions alone were in any way an effective response to a pandemic demonstrated a simplistic, unserious, and incomplete response.
One more thing from the tweet: I really despise the rhetorical "We are getting great marks" and they got "bad marks" bit. It is meaningless. There is some entity out there giving out grades on these things. And if there were, one could state who was giving said marks and why.
A side note in conclusion: most of Trump's Twitter feed this morning is all about Flynn and Russia and his victory dance over Barr dropping charges against Flynn. He clearly wants to think about something other than Covid-19.
---
*BTW, I think I contracted H1N1 in February of 2010. I don't know for certain, as I was never tested. It was one of the worse flus I have ever had, but it sounds nothing like what people with bad Covid-19 cases are experiencing.