Democrats Starting To Worry About Turnout In The Midterms
Democrats are starting to worry that low turnout could turn a good year for the GOP into a very good year.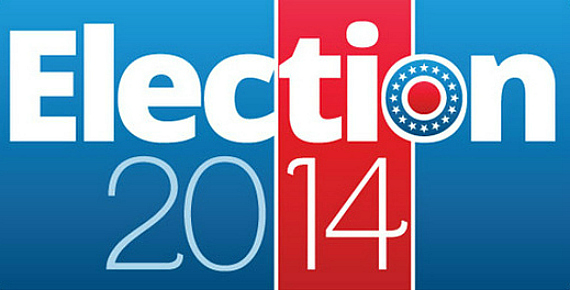 With the midterm elections only three weeks away, and several jurisdictions already having begun or soon ready to begin their period of early voting, Democrats are starting to worry about turnout and the problems it could create for their prospects:
The Democratic Party's worst fears about the midterm election look to be coming true.

Polling in recent weeks suggests turnout on Election Day could be very low, even by the standards of recent midterms. That's bad news for Democrats because core groups in the liberal base are more likely to stay home than are people in the demographic segments that lean Republican.

A Gallup poll last week found that voters are less engaged in this year's midterms than they were in 2010 and 2006. Only 33 percent of respondents said they were giving at least "some" thought to the upcoming midterms, compared to 46 percent in 2010 and 42 percent in 2006. Even more troubling for Democrats, Republicans held a 12-point advantage  when those paying "some" attention were broken down by party.

Historically, the core Democratic constituencies of young people, minorities and single women are more likely to skip voting in midterm elections. The current projections suggest that months of effort by the Democratic Party to engage those groups on issues such as the minimum wage and women's pay may have been in vain.

If the numbers hold, it could mean a rout for Democrats similar to the 2010 "shellacking" — President Obama's description — that swept away their House majority.

"We cannot have 2010 turnout. If we have 2010 turnout among our key constituencies, we're going to have 2010 all over again. It's math," said Democratic strategist Cornell Belcher, who served as a pollster for President Obama's election campaigns.

Overall voter participation in midterm elections has hovered around 40 percent in recent years, compared to a 56 percent average for presidential years. But turnout levels are more resilient among older, richer and white voters — all of which is good news for Republicans.

According to the nonpartisan Voter Participation Center, nearly 21 million fewer African Americans, Hispanics, unmarried women and young people voted in 2010 compared to 2008. That's exactly the situation Democrats want to avoid this time around.

Some Democrats think the party hasn't done enough to pep up the groups that form its main pillars of support. Veteran Democratic pollster Celinda Lake told The Hill last week that Hispanic voters would largely be unmotivated to vote in this year's elections due to President Obama's decision to delay an executive action on immigration.

"I think if we'd done something, it would have energized the Latino vote and drawn a clear distinction with the Republicans," Lake said.

Polling has further shown that young people are generally disengaged with this year's elections. A Pew Research poll this month found that only five percent of adults ages 18-29 were following the 2014 midterms very closely.

That could spell disaster for Democrats. National exit polls from the last midterm elections in 2010 indicated that voters aged 18-29 favored Democratic candidates over Republicans by 55 percent to 42 percent. Those figures were roughly reversed among voters aged 65 and older, who voted Republican 59 percent to 38 percent.

Tellingly, those voters who were 65 and older accounted for 21 percent of the votes cast in 2010, while only about 12 percent of the total voters came from the 18-29 cohort.
To some degree, it's worth noting that nationwide turnout in November isn't necessarily the number to look at, because this isn't a nationwide election. Of the nation's four most populous states — California, Texas, Florida, and New York — only Florida has anything approaching a high-profile, competitive statewide race on the ballot, that being the Governor's race between Charlie Crist and Governor Rick Scott. In two other important states, Ohio and Virginia, the statewide races for Ohio Governor and Senator from Virginia are on the ballot but current polling indicates that neither race is at all competitive, which likely means that many people will just stay home rather than bothering to vote in an action where the outcome seems to be pre-determined. There are, obviously, some down ballot races in these other states that are important for an incumbent Congressman or member of the state legislature, but those are generally not the types of races that drive people to the polls. Instead, they rely upon an aggressive "get out the vote" effort at the local level that will likely find it difficult to counteract the inertia that lack of motivation creates in these types of situations. On the whole, though, turnout in these states is likely to be low and that is going to have an impact on the nationwide number that we'll get sometime in late November and early December.
Where turnout will matter, of course, will be in the states where races are close enough at the statewide level that voting might actually make a difference. According to RealClearPolitics, that amounts to about nine senate races that are rated as "toss ups," and another three that are "leaning" in favor of one party or another. On the Governor's side, there are currently 14 "toss-ups" and 2 leaners. However, we you take the polling as it is today without toss ups, we see Republicans currently projected to gain seven seats in the Senate, which would be enough to give them a 52-47 majority in the new Senate with the status of Kansas unclear because we don't know who Greg Orman will caucus with, and Democrats set to gain three Governor's mansions but the GOP still maintaining a 26-23 advantage with Alaska going independent. Those numbers are likely to change at least somewhat between now and Election Day, but if you look at the list of toss-ups in both cases you see states where turnout is likely to be favorable to the GOP in any case, and where it could become very favorable for the GOP if the turnout figures end up becoming the problem that Democrats seem to be fearing. This is why you're likely to see efforts to drive turnout in many of these key races by bringing in surrogates like Bill Clinton, while it's less likely that you'll see President Obama or others tied to the Administration anywhere other than in states where it's likely to help a candidate, such as Iowa where the President has deep political roots going back to the 2008 caucuses. Whether it will work or not remains to be seen, but the answer to that question could spell the difference between a good year for the GOP and a really good year, because right now the GOP looks set to have a really good year that results in at least a 52 seat majority in the Senate.