Donald Trump Continues To Hold Commanding Lead In New Hampshire
Donald Trump continues to have a commanding lead in the Granite State, but it's unclear whether he can translate poll support into votes when the primary rolls around.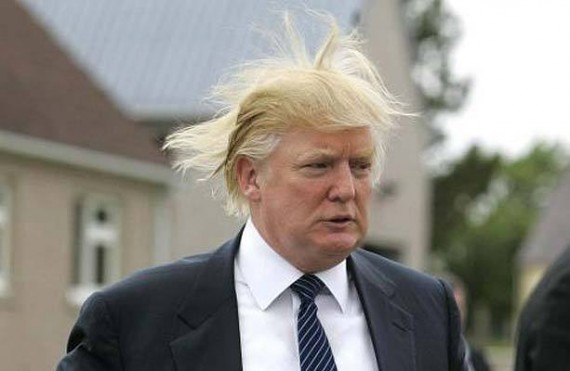 A new CNN/ORC poll shows that Donald Trump continues to be the overwhelming leader in the nation's first primary state, but the question ultimately is whether he'll be able to translate his performance in the polls into votes at the ballot box:
Overall, 32% say they support Trump (up 6 points since September), with Rubio a distant second place with 14% (up 5 points). That 18-point lead is almost double the 10-point lead Trump held in September over businesswoman Carly Fiorina.

New Jersey Gov. Chris Christie holds third place in the new poll with 9%, followed closely by former Florida Gov. Jeb Bush (8%), Ohio Gov. John Kasich (7%), Texas Sen. Ted Cruz (6%), and both businesswoman Carly Fiorina and former neurosurgeon Ben Carson at 5%. Fiorina has dropped 11 points since the September poll.

The New Hampshire poll comes on the heels of CNN/ORC surveys in Iowa and nationally both showing Trump with growing leads over the rest of the GOP field. The poll was conducted almost entirely before Trump issued a policy statement calling for a temporary ban on allowing Muslims who are not U.S. citizens to enter the country.
Nearly 6-in-10 likely New Hampshire Republican primary voters now say they think Trump is most likely to win the GOP primary in the state, up 19 points from 40% saying so in September. No one else is in double-digits on this question. Looking ahead to the general, 34% think Trump has the best shot to win the White House, 17% say Rubio does, 7% say Christie and 6% Bush.

The landscape of the campaign has changed since the September poll, with foreign policy and national security taking a more prominent role. Half (50%) now call that a top issue, up from 21% in September, while the previous top issue — jobs and the economy — is now the most important issue for 18% of likely Republican primary voters.

Trump is seen as best able to handle ISIS, with 33% saying he is the candidate best able to handle the militant group. Republican voters appear divided on who else would do a good job on ISIS, with five other candidates all bunched together around second place: 11% name Bush, 9% Christie, and 7% each Cruz, South Carolina Sen. Lindsey Graham and Rubio.

On taxes and spending, Trump is the clear leader, with 42% calling him best able to manage government spending and 36% best able to handle taxation — his next closest competitor in both cases is Bush at 10%. Trump also holds a wide lead as most trusted to handle immigration, 45% to 14% for Rubio and 11% for Bush.

There have also been some shifts in the poll in favorability ratings since September. Rubio is now viewed most favorably, with 61% holding a positive view of him and 23% unfavorable. That's not a significant change since his September rating, but others who were viewed more positively have lost significant ground. Favorable impressions of Fiorina have fallen from 62% in September to 49% now, and Carson has dropped from 60% in September to 47% now. Kasich's favorability rating drops from 45% to 36%, and there's also been an uptick in negative views of Bush, from 36% in September to 45% now.
This new poll is largely consistent with other recent polling in the Granite State in the lead it shows Trump having over his fellow candidates, and it's also consistent with the polling averages. In the RealClearPolitics average, Trump (28.3) now has a sixteen point lead over his closest competitor, Florida Senator Marco Rubio (12.3). Moreover, Trump and Rubio are the only two candidates averaging in double digits in New Hampshire at this point in the race. After Rubio, we have Cruz averaging 9.5%, although he's likely to rise if future polling is consistent with what the past several polls have shown. After Rubio, there's Ben Carson who's averaging 8.5%, but that is a number that is largely a reflection of his past performance in the polls since his slide is clearly shown in this poll where he grabs only 5% of likely voters after once being as high as 17% just a month ago. Carson is followed by John Kasich who is at 8.0%, a number he seems to be stuck at for the past two months or so. Chris Christie's rise in the polls in New Hampshire is reflected his is 7.0%, which is considerably higher than it had been before in the past. Following Christie are Jeb Bush (6.8%), Carly Fiorina (5.3%), and Rand Paul (3.8%), all three of whom have fallen significantly in New Hampshire from where they used to be. After Paul, every other candidate is averaging 1.0% or less. The numbers for the broader Pollster average are again somewhat different, but the trends for each of the candidates are largely the same. Indeed, no matter how you look at it, New Hampshire is shaping up to be a state where Donald Trump has a firm grasp on the top position while Marco Rubio and Ted Cruz seem poised to grapple it out for second position at some point in the near future.
There are, of course, several caveats that we should keep in mind when looking at these numbers. The first one is that the New Hampshire Primary is still 63 days away on February 9th, 2016. There is still plenty of time for the polls to change, for voters minds to change, and for events outside of the election itself to influence the way that voters view the candidates. Nate Silver has already reminded us that, historically, as many as 50% of New Hampshire voters have told exit pollsters over the last several election cycles that the didn't make up their mind for sure until the final week before the election. Given that, what we're seeing now may not necessarily be an accurate reflection of what we'll see when the votes are counted. Additionally, we still don't know if the Trump campaign will be able to translate these poll numbers into voters at the polls, especially given the fact that many Trump supporters tend to be people who have not historically shown up to vote in a primary. In order to get that done, Trump will need some kind of get out the vote effort and, if past New Hampshire campaigning is any indication, he'll need to do a lot more than the one-off fly-in/make a speech/fly-out kind of events that he has been doing in New Hampshire and elsewhere, and it will require him to do the kind of one-on-one meet-and-greet type of campaigning that Trump seems to dislike. So far at least, I haven't seen any real indication either way of what Trump's ground game in New Hampshire is like, if it exists at all, so it's hard to judge at this point how this is going to pan out. Suffice it to say, though, that Trump's numbers in these polls won't mean a thing if he can't get people to the polls in February, whether its in New Hampshire, Iowa, or any of the other primary states.
Beyond the primary, of course, the most immediate impact of this new poll will be the role it plays in deciding who gets invited to the upcoming December 15th Debate. Under CNN's criteria, a candidate must average 3.5% in select national polls, or 4.0% in select polls in Iowa and New Hampshire. Based on my calculations of the numbers to date, which admittedly may not be exactly the same as how CNN is calculating the averages, as of today the main stage debate would consist of Trump, Carson, Rubio, Cruz, John Kasich, and Chris Christie. Carly Fiorina and Rand Paul remain on the bubble with their fate depending on either much better performances in any polling that comes out of Iowa or New Hampshire between now and Sunday when the window closes, or on CNN rounding up averages that are at 3.5% or higher, otherwise they will end up in the undercard debate. The undercard debate, or even the prospect of not being inviting at all seems inevitable meanwhile for Mike Huckabee, Rick Santorum, Lindsey Graham, George Pataki, and Jim Gilmore. At this late stage, failing the make the main stage of the debate should be viewed as fatal for any campaig, but this would seem to be especially true for Paul and Fiorina, who until now had at least been able to qualify for the prime time debate. In any case, we'll know who qualifies for which debates by some time on Sunday or Monday.
The main takeaway from this poll, though, as with so many others that have been taken since late June, is that Donald Trump remains far ahead of anyone else in the Republican field, and the party doesn't seem to know what to do about it.