Election Results Validate Everyone's Priors
Too woke! Not woke enough!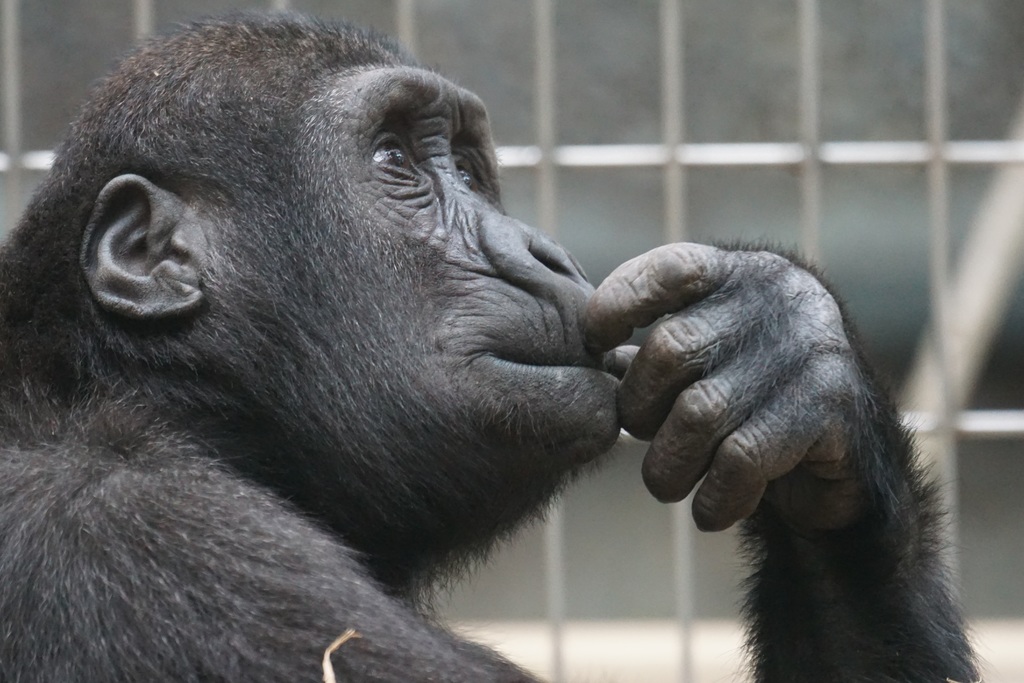 Trying to predict the future of American politics based on a handful of off-year elections is a mug's game but one we inevitably fall prey to. Despite their often being idiosyncratic reasons for particular outcomes (as Steven Taylor has been trying to detail in his Election 2021 Context series) it's just too tempting to look to the results for clues. And, inevitably, they seem always to coincide with what one believed prior to the new information.
For moderate Democrats or those, like myself, who align with them, it's obvious that the problem was a national party too dominated by woke progressives with their woke faculty lounge talk and attempts to bring socialism to a country that doesn't want it.
NYT ("Reeling From Surprise Losses, Democrats Sound the Alarm for 2022"):
Responding to Tuesday's results like an alarm bell in the night, Democrats on the ballot next year said that unless Mr. Biden and other party leaders addressed voters' close-to-home frustrations, they were certain to lose their congressional majorities.

"We were so willing to take seriously a global pandemic, but we're not willing to say, 'Yeah, inflation is a problem, and supply chain is a problem, and we don't have enough workers in our work force,'" said Representative Abigail Spanberger, a Virginia Democrat facing a bruising re-election. "We gloss over that and only like to admit to problems in spaces we dominate."

More pointedly, Ms. Spanberger said Mr. Biden must not forget that, for many voters, his mandate was quite limited: to remove former President Donald J. Trump from their television screens and to make American life ordinary again.

"Nobody elected him to be F.D.R., they elected him to be normal and stop the chaos," she said, alluding to the sweeping agenda the president is seeking to enact with the thinnest of legislative majorities.
The Hill ("Carville blames 'stupid wokeness' for Democratic losses"):
Democratic political strategist James Carville blamed his party's recent losses and weak performance in state elections on "stupid wokeness" on Wednesday.

"PBS NewsHour" host Judy Woodruff asked Carville what went wrong for the Democratic Party in the Virginia gubernatorial race in which Republican Glenn Youngkin beat former Gov. Terry McAuliffe.

"What went wrong is just stupid wokeness. Don't just look at Virginia and New Jersey. Look at Long Island, look at Buffalo, look at Minneapolis, even look at Seattle, Wash. I mean, this 'defund the police' lunacy, this take Abraham Lincoln's name off of schools. I mean that — people see that," Carville said.

"It's just really — has a suppressive effect all across the country on Democrats. Some of these people need to go to a 'woke' detox center or something," he added. "They're expressing a language that people just don't use, and there's backlash and a frustration at that."

[…]

Carville said that suburbanites in Virginia and New Jersey "pulled away" from such "wokeness." He pointed out that Youngkin never ran any ads against President Biden and suggested that the Republican candidate had simply allowed Democrats to "pull the pin and watch the grenade go off."

"We got to change this and not be about changing dictionaries and change laws," Carville said. "These faculty lounge people that sit around mulling about I don't know what. … They're not working."
Shockingly, however, the progressive wing finds the opposite message: the party's voters were insufficiently mobilized because Democrats in Washington haven't passed a bold agenda. The above-linked NYT story:
Democrats in Washington on Wednesday appeared no less determined to forge ahead with Mr. Biden's signature domestic legislation: a major infrastructure bill and a multi-trillion-dollar package of social-welfare programs and initiatives to fight climate change. Both moderate and liberal lawmakers say they feel new urgency to show voters they can get big things done.

But Democratic officials also conceded that voters seemed to have penalized the party for devoting months to opaque negotiations on Capitol Hill over legislation that they have spent little time explaining to the public.

Many progressive Democrats believe the only way the party can appeal to voters next year is to deliver for them a range of accomplishments aimed at improving their quality of life. Passing the fullest version of the president's social welfare and climate legislation, they say, is crucial to motivating voters in the midterm.

"We're seeing the expectations of our base not being fulfilled and that's suppressing the vote by itself," said Representative Raul Grijalva, a progressive Arizonan, who expressed frustration at moderates for holding up the party's agenda and said he would no longer adhere to "that code of silence" about Senators Joe Manchin III of West Virginia and Kyrsten Sinema of Arizona. "We're mad at them, but we can't say anything because it might make them weirder."
The Hill ("Ocasio-Cortez: Virginia results show limits of 'trying to run a fully 100% super-moderated campaign'"):
Rep. Alexandria Ocasio-Cortez (D-N.Y.) on Wednesday blamed the Democrats' loss in the Virginia gubernatorial race to nominee Terry McAuliffe "trying to run a fully 100 percent super-moderated campaign," arguing that such a pitch does not energize a progressive base.

Ocasio-Cortez, in a video posted to her Instagram account, went further to say that progressives "weren't even really invited to contribute on that race," pointing to other Democratic wins throughout the country.

"I know that Virginia was a huge bummer. And honestly, if anything, I think that the results show the limits of trying to run a fully 100% super-moderated campaign that does not excite, speak to or energize a progressive base," she said.
I agree with Spanberger that a lot of us who voted for Biden were much more interested in restoring decency and normalcy to the White House than in enacting a massive legislative agenda. And have been arguing for quite some time that, with a thin margin in the House and a 50-50 Senate dependent on the assent of Joe Manchin and Kyrsten Sinema, a less ambitious package was the way to go. And I've been arguing for quite some time that, while Democrats are closer to right than Republicans on race, LGBTQ issues, and policing, the rhetoric and agenda are too dominated by the most radical elements of their party, damaging the ability to sell these issues to the American people. Biden's folksiness and reputation for moderation are simply a better way.
But "Defund the Police" and CRT were already major talking points used by Republicans in 2020 and Biden won Virginia and New Jersey handily, so it's simply unreasonable to think that they were the major turning points a year later. I'm sure there were indeed quite a number of Democrats who voted for Biden and didn't turn out to vote in 2021 because they were frustrated with the lack of progress in Washington. But, frankly, the fact that Donald Trump wasn't on the Republican ticket almost certainly did more to dampen the urgency.
Beyond that, as Zack Beauchamp lays out persuasively for Vox, there's just not much evidence that CRT was a big issue for voters.
The critical race theory-focused analysis is convenient for both Republicans and Democrats. For the former, it's proof that they're on the winning side of America's seemingly endless culture wars. For the latter, it's more evidence that Republicans are the party of white backlash and anti-Blackness.

There's one problem: The evidence for this conclusion is surprisingly weak.

It is true that exit polls showed education and critical race theory as important issues to Virginia voters. But exit polls, in addition to generally not being super reliable, are not a very good gauge of what actually swung races: Among other reasons, partisans who would have voted for their party anyway often parrot whatever message they heard from the campaign or allied media. And when you zoom out, the pattern of the night's results is not consistent with a CRT-focused explanation.

The election returns from Virginia show a uniform swing against McAuliffe, not an especially strong backlash in areas where CRT was an especially prominent issue. In New Jersey's gubernatorial race, there was a similarly sized swing against Democrats despite CRT not being a major part of the campaign.

A broader look at election night on November 2 tells a different and more familiar story: McAuliffe lost because of a nationalized backlash against an unpopular incumbent president.

The anti-Biden interpretation is consistent with the history of Virginia's elections, where the party controlling the White House has lost 11 out of the last 12 times, as well as a deep body of political science research finding that the electorate tends to swing against a president's party in off-year and midterm elections.

"We tend to see electoral swings against the party of the president after they're in office [and] people tend to overattribute those swings to the idiosyncratic features of a single race or their own pet issues," writes Robert Griffin, the research director at the Democracy Fund Voter Study Group. The CRT-focused interpretation of Virginia's election fits Griffin's pattern.
There's a whole lot more analysis in the piece, which I commend, but you get the point.
In addition to confirmation bias, we're all susceptible to the Pundit's Fallacy: the belief that what a politician needs to do to improve his or her political standing is do what the pundit wants substantively. The fact of the matter is that those of us who spend a lot of time thinking and reading about politics are extreme outliers and likely not all that perceptive about what drives normal people to vote or not vote.