Eleven States Now Investigating Catholic Church Abuse Scandal
The vise is tightening on the Catholic Church.
Doug Mataconis · Sunday, October 28, 2018 · 13 comments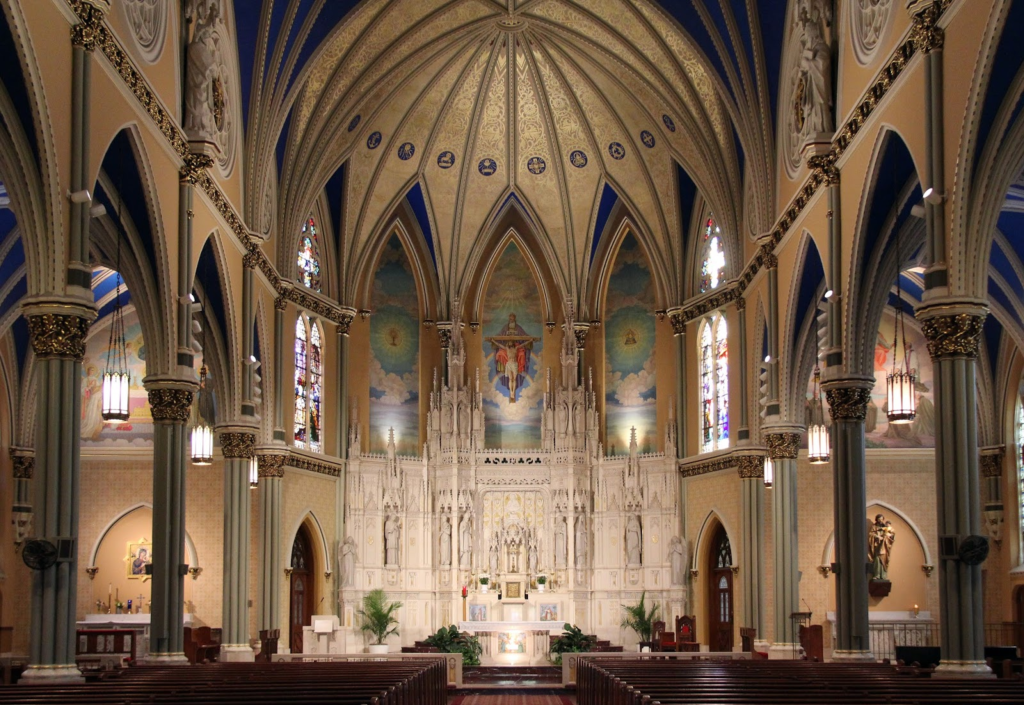 Axios is taking note of the fact that the number of state Attorneys General who have opened investigations into the Catholic Church abuse scandal is quickly expanding:
The Attorney General of Virginia Mark Herring announced Wednesday that his office was launching an "ongoing investigation" into possible sexual abuse and coverups by the Catholic dioceses in the state, the Washington Post reports.

The big picture: Herring is not alone. Since the Pennsylvania grand jury's bombshell August report of egregious child sex abuse at the hands of Catholic priests, several other allegations of sexual abuse and ignorance on behalf of the Church have come to light. As a result, several other state investigations have followed.
The states investigating
In addition to these states, the Attorneys General of Illinois and Louisiana have stated that they are open to an investigation of some type, and the Federal Government has opened its own investigation and taken the step of notifying Church officials around the country to ensure that any documents in their possession or control regarding the scandal are preserved for possible future subpoenas. This notification, which puts the subject of an investigation on notice and could be grounds for future charges of obstruction if it is not complied with, was sent to all 145 diocese and 32 diocese in the United States, a strong indication of just how sweeping the Federal investigation is likely to be and that it is likely to be an investigation that lasts for a considerable period of time. While it's not likely that individual Priests would face Federal prosecution simply because the acts they committed fall under the province of state rather than Federal law, it is possible that Diocesean and other church officials could face potential Federal charges for covering up the scandal or moving known predator Priests across state lines notwithstanding their knowledge that these Priests had victimized children. There could also be potential charges related to utilizing tax-free church assets to buy the silence of abuse victims and their families.
While the church abuse scandal goes back decades, and the reports of abuse themselves began becoming public during the Papacy of John Paul II, the scandal itself seemed as if it was over. Both Pope Frances and his predecessor Pope Emeritus Benedict XVI at least paid lip service to the idea that the Church was committed to atoning for what had happened in the past, and Benedict at least did take many affirmative steps in that direction during his Papacy. In the case of Pope Francis, though, there have been questions from the beginning about just how committed he was to uncovering the truth about the abuse scandal and the extent to which he was willing to look the other way regarding charges against some church officials. The most prominent example of that came in the case of Theodore McCarrick, who had served as the Bishop of Metuchen and Newark, New Jersey as well as Washington, D.C. and was later elevated to Cardinal by John Paul II. While there had been whispers about abuse allegations in McCarrick's past, Francis chose to ignore them and made McCarrick a close adviser on internal church matters. Earlier this year, though, Francis was forced to accept McCarrick's resignation as the charges against him became public, and allegations have been made that he was aware of the Cardinals past even while bringing him into his inner circle. Additionally, it has become clear that the Pope's rhetoric on these new revelations was largely empty, especially when a senior Vatican official alleged late last month that both Pope Francis and his predecessor Pope Emeritus Benedict XVI were aware of the allegations against McCarrick as well as other abuse allegations that were also hidden from the public. Finally, it became clear that Francis has a blind spot when it comes to the issues of sexual abuse by Catholic Priests. Earlier this year, for example, Francis came to the defense of Chilean Bishops when they were accused of having covered up abuse in much the same manner as their fellow Bishops around the world.
In addition to the McCarrick scandal, the Church in the United States has also been dealing with the report issued in August by a Pennsylvania Grand Jury regarding sexual abuse by Catholic clergy in the state and the role that Church hierarchy played in covering up those reports by methods such as moving Priests from one Parish to another, or otherwise reassigning them to duties where they would be outside the jurisdiction of local authorities. After several years of investigation, the Grand Jury uncovered more than 300 instances of Priests involved in the abuse of as many as over 1,000 children over the years that the investigation covered. The report found cases of abuse that covered nearly all of the state's diocese and included actions or omissions by several Bishops and other Church authorities. The most prominent name on that list was Donald Wuerl, who had been the Bishop of Pittsburgh before being promoted to become Archbishop in Washington, D.C. Wuerl was later elevated to Cardinal. Last week, after pressure from several quarters, Pope Francis accepted Wuerl's resignation, although he remains in his position pending appointment of a successor.
If nothing else, this latest announcement of expanded state investigations, combined with the Federal investigation and reports that law enforcement authorities in other nations may be opening investigations of their own, is likely to increase pressure on Church officials to come clean on an abuse scandal that has been allowed to fester for far too long. Whether this will cause the Church to come clean to continue its decades-long coverup remains to be seen.