Ford/Kavanaugh Hearing Takes Over SNL Cold Open
Saturday Night Live inevitably mocked the Ford/Kavanaugh hearing on Thursday in their cold open.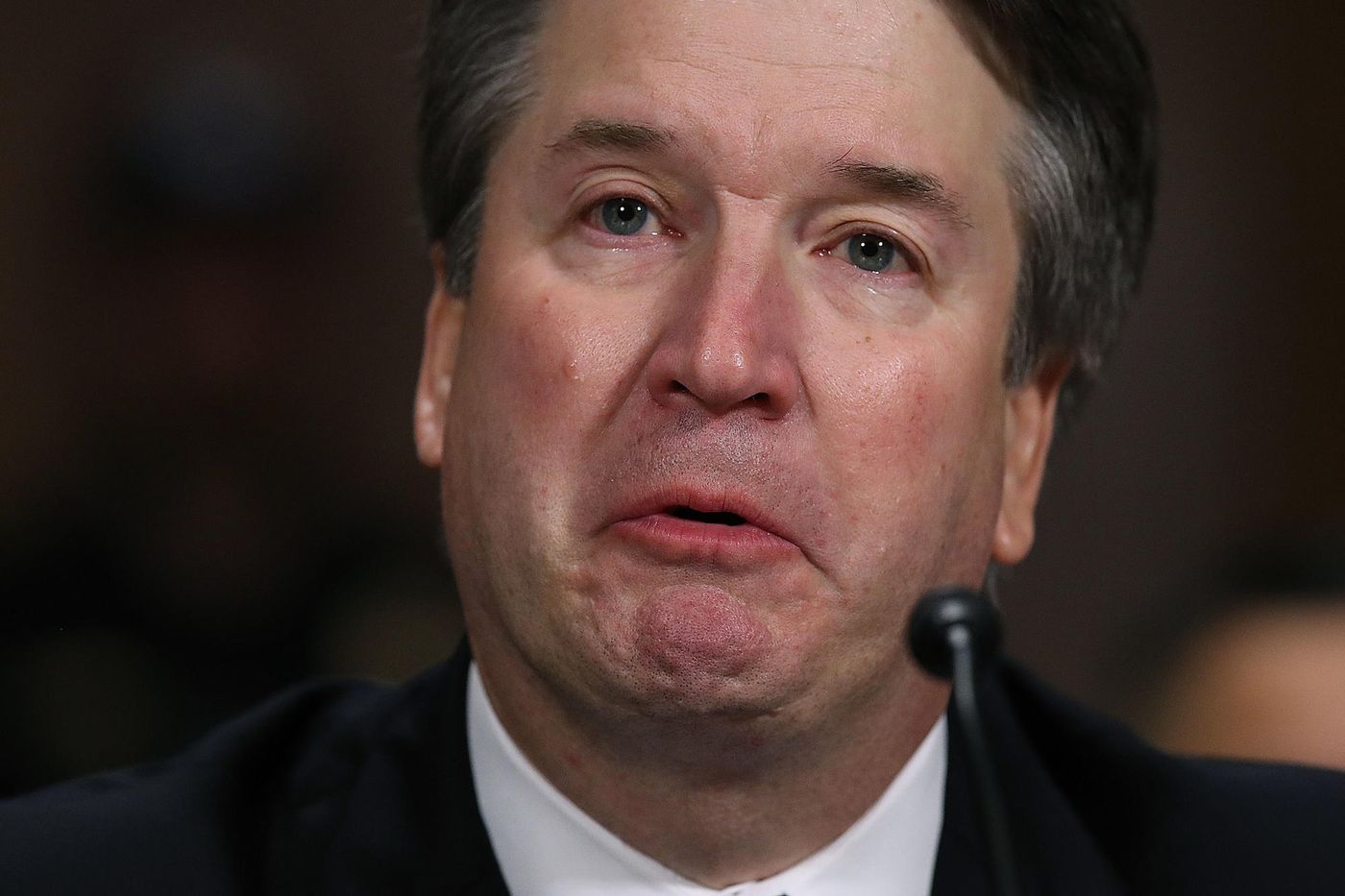 Not surprisingly, Thursday's hearing featuring Christine Blasey Ford and Judge Brett Kavanaugh dominated the opening segment of the new season of Saturday Night Live:
Many correctly assumed that "Saturday Night Live" would dive straight back into politics with the cold open of its 44th season premiere, given the fiery nature of Judge Brett M. Kavanaugh's testimony in front of the Senate Judiciary Committee earlier this week. But the casting decision nobody saw coming?

Matt Damon as Kavanaugh. Yes, that's right. Matt Damon.

When Alex Moffat's Sen. Charles E. Grassley (R-Iowa) asked if Kavanaugh was ready to begin the hearing, which centered on an allegation of sexual misconduct made against the judge by California professor Christine Blasey Ford, Damon's Kavanaugh responded at full volume.

"Let me tell you this," he said. "I'm going to start at an 11. I'm going to take it to about a 15 real quick. First of all, I showed this speech to almost no one — not my family, not my friends, not even P.J., Tobin or Squi. This is my speech."

He then called the multiple allegations against him a "political con job, orchestrated by the Clintons and George Soros and Kathy Griffin and Mr. Ronan Sinatra," referring to the theory that Frank Sinatra is Ronan Farrow's actual father, before crying about his "beautiful, creepy calendars."

A sketch about the hearing wouldn't be complete without Grassley's fellow committee members, of course.

Cecily Strong's Sen. Dianne Feinstein (D-Calif.) attempted to ask Kavanaugh if he would agree to an FBI investigation of the allegations, to which he again responded with a reference to his calendars.

Beck Bennet's Sen. Orrin G. Hatch (R-Utah) changed the subject and remarked that the Democrats are acting like cowards before proceeding to, in his own words, "hide behind the female prosecutor we hired to act as a human shield." Rachel Mitchell — said prosecutor, played by Aidy Bryant in an eerily accurate wig — asked everyone to stop tacking on the "female" descriptor every time they referred to her.

In another surprise appearance, Rachel Dratch played Sen. Amy Klobuchar (D-Minn.), who tried her best to figure out if Kavanaugh drank frequently or ever blacked out in high school

Kavanaugh, as a few supercuts online have since captured, took this as an invitation to profess his deep love of beer many, many times: "Look," he said, sniffling. "I like beer, okay? I like beer.  Boys like beer. Girls like beer. I like beer. I like beer!"
Some on the right will no doubt complain that the writers chose to use Kavanaugh as the butt of most of their jokes rather than also bringing Dr. Blasey Ford into the equation. To be honest, though, the decision makes sense largely because there wasn't much about her appearance before the Committee that was really material for parody except perhaps that part of her testimony that included the bizarre manner in which Republican Senators hid behind a female prosecutor to conduct their questioning and the manner in which Judiciary Committee Chairman Chuck Grassley would cut her off before she could develop anything resembling an effective line of questioning. Kavanaugh's statement, and much of his testimony, on the other hand, was highly worthy of parody, and that's exactly the direction they went. Bringing in yet another ringer, in this case Matt Damon, to play the Judge, was a masterful piece of casting, not only because Damon does bear a resemblance to Kavanaugh but because he played the role perfectly.
Here's the video:
Just as the Ford/Kavanaugh hearings brought back references to Justice Clarence Thomas's nomination and the allegations made against him by Anita Hill, the manner in which SNL handled the two hearings also strikes an interesting contrast marking just how much times have changed. In case you've forgotten, you can watch the Cold Open about the Thomas/Hill hearings that aired nearly exactly twenty-seven years ago at the link.
Times certainly have changed.
Meanwhile, the Weekend Update segment also focused on Kavanaugh and featured the return of Kate McKinnon's masterful Ruth Bader Ginsburg: