Gen. Lloyd Austin Biden's SecDef Pick
Not another general.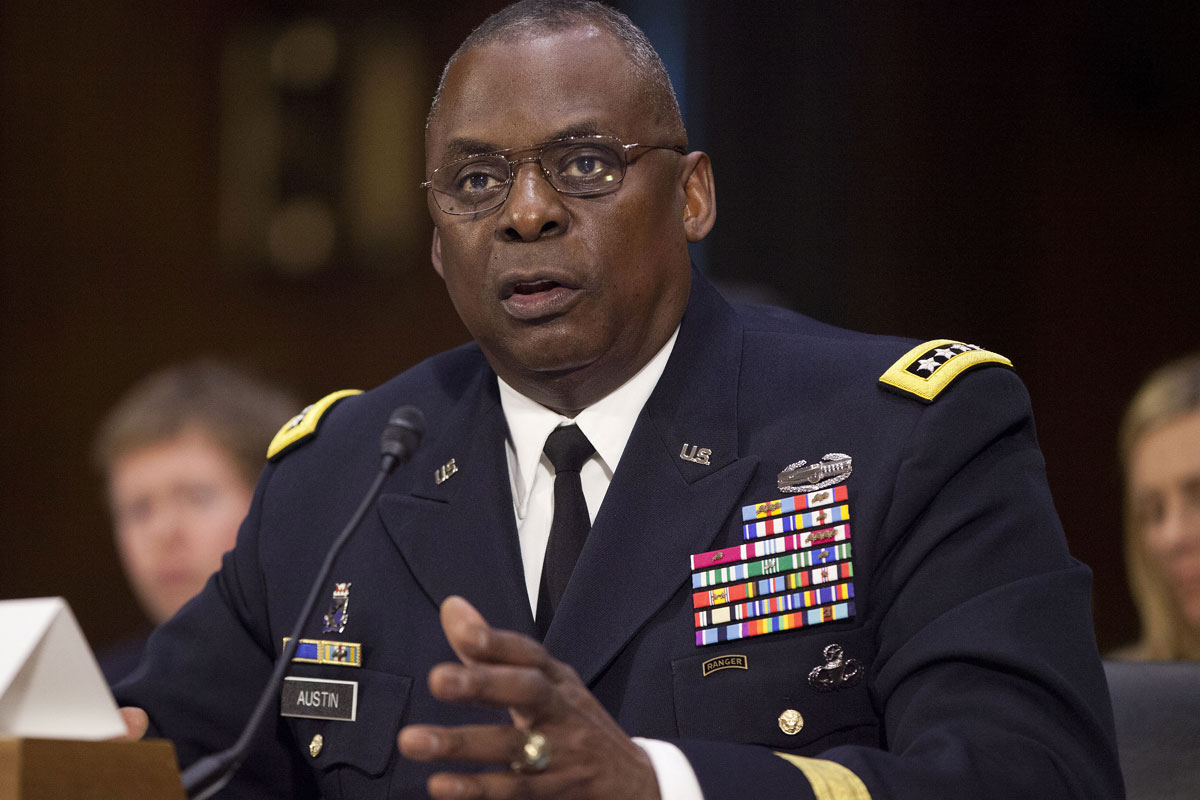 POLITICO ("Biden picks retired general Lloyd Austin to run Pentagon"):
President-elect Joe Biden has selected Retired Gen. Lloyd Austin to serve as secretary of defense, according to three people with knowledge of the decision. If confirmed, Austin would be the first Black person to lead the Pentagon.

In picking Austin, Biden has chosen a barrier-breaking former four-star officer who was the first Black general to command an Army division in combat and the first to oversee an entire theater of operations. Austin's announcement could come as soon as Tuesday morning, people familiar with the plans said Monday.

Austin, who also ran U.S. Central Command before retiring in 2016, emerged as a top-tier candidate in recent days after initially being viewed as a longshot for the job. Michèle Flournoy, Obama's former Pentagon policy chief, was initially viewed as the frontrunner, but her name was notably absent from Biden's rollout of key members of his national security team two weeks ago.
While Austin's name has been floating for a few days now, I'm surprised by the pick. As I've written before, Flournoy would have been my choice among the candidates but it has become clear that, for whatever reason, she didn't resonate with Biden. I was guessing that it would be Jeh Johnson but apparently there was pushback from Congress:
Biden had been under growing pressure to nominate a Black person to be his defense secretary in recent weeks. He chose Austin after also considering former Homeland Security Secretary Jeh Johnson for the job, several people familiar with the discussions said.

Lingering concerns about Johnson's tenure in the Obama administration improved Austin's standing among Congressional Black Caucus members in recent days, according to two people, including a House Democratic aide. Johnson has been criticized for his record on expanding family detention and accelerating deportations, as well as approving hundreds of drone strikes against suspected terrorists that killed civilians.
I've got a piece out for hopeful publication arguing that Congress should not grant Austin a waiver to the legal requirement that the Secretary be chosen "from civilian life" and be separated from uniformed service for at least seven years. Alas, despite their having said the exception for Mattis in 2017 was a one-time deal, I strongly suspect that they'll cave.
By all accounts, Biden and Austin have a warm working relationship. And having the first Black man in the job would be, to quote he President-elect, a big effing deal. Still, there are too many qualified civilians for the job to go with a retired general yet again.