George Pataki For President?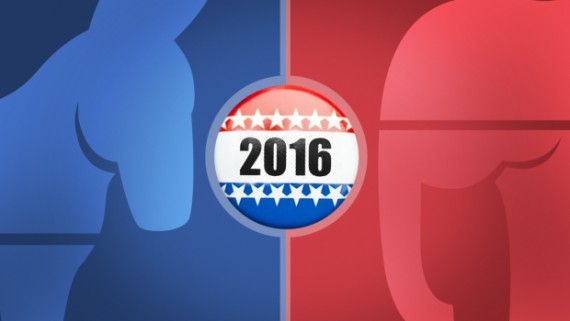 George Pataki, who served three terms as New York's Governor from 1995  to 2006, is apparently thinking of running for President for some reason:
Former New York Gov. George Pataki told Fox News on Monday he's "seriously" exploring a 2016 Republican bid for president.

The former governor said he plans to travel to New Hampshire on Tuesday to meet with political figures and citizens, and "lay out my ideas" for the country.

"I'm thinking about it very seriously," Pataki told Fox News, when asked if he might run.

The move comes just days after 2012 Republican nominee Mitt Romney told supporters he would not run for the GOP nomination in 2016, after flirting with a potential candidacy for much of January.

While Romney's exit left former Florida Gov. Jeb Bush as a likely favorite for the so-called Republican establishment, a new Iowa poll released over the weekend showed Bush ranking only in the middle of the pack. Wisconsin Gov. Scott Walker was on top of the field in that survey.

Whether Pataki, who for more than a decade was a major figure in the Republican establishment and is cut from a similar partisan cloth as Bush and Romney, could carve out his own niche in the primaries is an open question.
Pataki isn't the only former Republican Governor flirting with the idea of running for President. Former Maryland Governor Bob Ehrilch and former Virginia Governor Jim Gilmore have both said that they are considering the possibility of running as well. None of them has a realistic chance of winning, of course, and at best one can consider this an effort on their part to increase their visibility in the hopes that they might be considered for a cabinet position in a Republican Administration.
Update: One of the "Related Posts" to this one reminded me that Pataki had also considered entering the race in 2012. Ultimately, he didn't enter the race.