Grifter-in-Chief
The Trump Presidency has been a long con.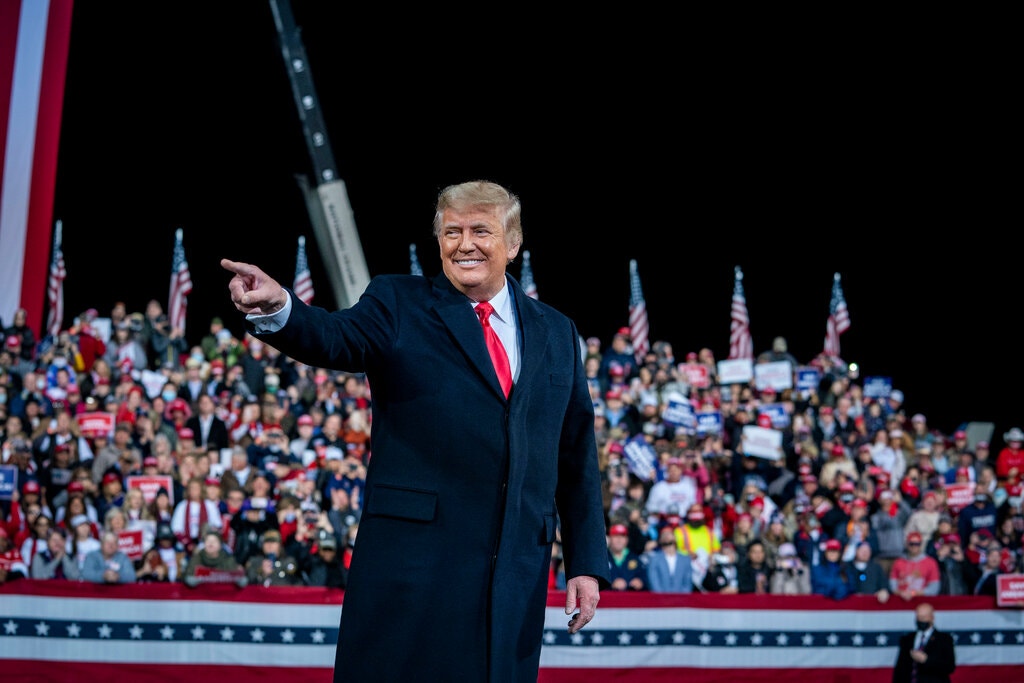 A series of articles out overnight document a Trump presidency that is even more corrupt that previously thought. That a multitude of papers seem to have gotten the information independently leads me to think that someone on the inside wanted this information out.
Most notable among them is a Business Insider report that "Jared Kushner helped create a Trump campaign shell company that secretly paid the president's family members and spent $617 million in reelection cash." Alas, it's paywalled so I'm relying on secondary reporting.
The Independent summarizes the BI report:
Donald Trump's son-in-law Jared Kushner allegedly created a shell company that secretly paid the president's family members and spent more than $600 million, a report says.

The payments to the Trump family and top advisors through the company helped shield financial details from the public, according to Business Insider.

Use of the company, incorporated as American Made Media Consultants Corporation and American Made Media Consultants LLC, reportedly allowed the president and his family to bypass federally required financial disclosures.

Campaign finance records show the Trump campaign and its committee at the Republican National Committee, spent $617 million from their $1.26bn coffers through the company, according to Business Insider.

Mr Kushner allegedly helped establish the company in 2018 and Mr Trump's daughter-in-law Lara Trump was installed as president, vice president Mike Pence's nephew John Pence as vice president, and Trump campaign CFO Sean Dollman as treasurer and secretary.
The NYT ("Lara Trump served on the board of a company through which the Trump political operation spent more than $700 million.") focuses on the latter angle:
Lara Trump, President Trump's daughter-in-law and a senior campaign adviser, served on the board of a limited liability company through which the Trump political operation has spent more than $700 million since 2019, according to documents reviewed by The New York Times. She was also named on drafts of the company's incorporation papers.

The arrangement has never been disclosed. One of the other board members and signatories in the draft papers of the L.L.C., American Made Media Consultants, was John Pence, the nephew of Vice President Mike Pence and a senior Trump adviser. The L.L.C. has been criticized for purposefully obscuring the ultimate destination of hundreds of millions of dollars of spending. Ms. Trump is married to Eric Trump, one of the president's sons.

Ms. Trump was initially intended to be the president of the entity, and Mr. Pence the vice president of it, the documents show.

The president has spent millions of campaign dollars on his own family businesses in the last five years. But the newly disclosed records show an even more intricate intermingling of Mr. Trump's political and familial interests than was previously known.

A spokesman for the president, Tim Murtaugh, said that neither Ms. Trump nor Mr. Pence were compensated by American Made Media Consultants for their service as board members.

[…]

By routing large campaign expenditures, such as television and digital ad buys, through an L.L.C., the Trump campaign and its joint committee with the national party, called the Trump Make America Great Again Committee, was able to effectively shield many details of its spending, such as who was being paid and how much.
This aside is intriguing and left unexplored in the remainder of the report:
Other past campaigns, including Mitt Romney's presidential campaign in 2012, have set up similar structures.
Presumably, though, they weren't funneling the money into their personal accounts.
WaPo's Paul Waldman ("The Trump family keeps grifting, to the end and beyond") comments:
To be clear, it could well be that no laws were violated, scrupulous about obeying the rules as the Trump and Kushner families are known to be. But the whole point of shell companies is to hide something; in this case, the campaign was able to show over $600 million in payments to the shell company, American Made Media Consultants Corp., on its Federal Election Committee filings, without the details that would be known if whatever they were spending money on was paid directly to vendors.

And while most of that $600 million probably went to buy advertising, I wouldn't be too surprised if the favored officers of the shell company got nice salaries, nor if there were ways that it was used to funnel campaign contributions back to Trump himself.

We may never know. But I know this: Trump's supporters couldn't care less, even if it's their money.

That's because he has spent years convincing them that self-dealing and graft are perfectly fine. The only question is whether it's the people you like who are benefiting.

This was always Trump's argument about unethical behavior: not that he's innocent and others are guilty, but that everyone is guilty, so we shouldn't worry about his misdeeds. Everyone is corrupt, everyone is on the take, everyone mistreats women, we're living in a world without morals or principles and all that matters is whether you win.

He never made any bones about it. Even in 2016, when Hillary Clinton charged that he was probably refusing to show his tax returns because he paid no taxes (which turned out to be pretty much true), he replied, "That makes me smart." Obeying the rules is for suckers and chumps.
At NYT, Shane Goldmacher and Maggie Haberman ("Trump's Future: Tons of Cash and Plenty of Options for Spending It") add:
Donald J. Trump will exit the White House as a private citizen next month perched atop a pile of campaign cash unheard-of for an outgoing president, and with few legal limits on how he can spend it.

Deflated by a loss he has yet to acknowledge, Mr. Trump has cushioned the blow by coaxing huge sums of money from his loyal supporters — often under dubious pretenses — raising roughly $250 million since Election Day along with the national party.

More than $60 million of that sum has gone to a new political action committee, according to people familiar with the matter, which Mr. Trump will control after he leaves office. Those funds, which far exceed what previous outgoing presidents had at their disposal, provide him with tremendous flexibility for his post-presidential ambitions: He could use the money to quell rebel factions within the party, reward loyalists, fund his travels and rallies, hire staff, pay legal bills and even lay the groundwork for a far-from-certain 2024 run.

The post-election blitz of fund-raising has cemented Mr. Trump's position as an unrivaled force and the pre-eminent fund-raiser of the Republican Party even in defeat. His largest single day for online donations actually came after Election Day — raising almost $750,000 per hour on Nov. 6. So did his second biggest day. And his third.

[…]

Still, the Trump political apparatus has taken advantage of the grass-roots energy and excitement over the two runoffs to juice its own fund-raising. Email and text solicitations have pitched Trump supporters to give to a "Georgia Election Fund," even though no funds go directly to either Republican senator on the ballot, irritating some Senate G.O.P. strategists.

Instead, the fine print shows 75 percent of the donations to the Georgia fund go to Mr. Trump's new PAC, called Save America, with 25 percent to the Republican National Committee.

After weeks of shouting "FRAUD" to supporters in emails and asking them to back an "Election Defense Fund" (which also sent 75 percent of donations to his new PAC), the Trump operation has subtly shifted its tone and focus, returning to more sustainable pre-election themes, like hawking signed hats and opposing socialism.
Trump's tax documents make it rather clear that he came into office leveraged to the hilt, owing more money than he could ever pay back. He seems to have used his time in the White House to solve that problem.