House Conservatives Fail To Unite Behind A Candidate For Speaker
With just a day to go before House Republicans pick their candidate for Speaker, conservatives don't seem to be able to unify behind a candidate.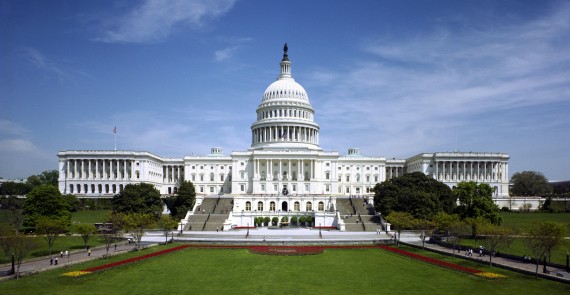 With just one day to go before House Republicans meet to select a new Speaker, conservative members of the House GOP Caucus do not appear to have united around a viable alternative to Majority Leader Kevin McCarthy:
WASHINGTON — House conservatives — a large enough voting bloc to influence the outcome of GOP leadership elections — grilled candidates for speaker behind closed doors Tuesday evening.

But after more than two hours, they weren't able to come to a decision on who they will endorse — if anyone at all.

Although conservatives have pushed for Speaker John Boehner to step down for years, they have yet to capitalize on getting their wish fulfilled. None of the rising conservative stars ended up mounting a bid for speaker, and they've so far have been unable to coalesce around any of the announced candidates, despite an effort to learn from the past and avoid internal divisions.

Asked if conservatives would be able to vote as a bloc, Rep. Steve King of Iowa replied, "I think that's going to be difficult. I don't know if unity will be there."

Rep. Mark Meadows of North Carolina added, "I don't know that they would vote as a bloc right now. But at this point, there are still at least 40 people who are uncommitted as to who they are going to support."

Hosted by the House Freedom Caucus, Tea Party Caucus, House Liberty Caucus, and Conservative Opportunity Society, the meeting provided attendees an opportunity to interview the three candidates for speaker: Majority Leader Kevin McCarthy, Rep. Daniel Webster of Florida, and Rep. Jason Chaffetz of Utah.

McCarthy is expected to have the majority of the GOP conference votes needed to become the nominee in closed-door meeting on Thursday, but it remains unclear if he has the 218 votes needed to become speaker when the entire chamber votes on Oct. 29. Attendees at the meeting said they didn't think any of the candidates had 218 voters needed to avoid a floor fight as of now.

Coming out of the meeting at the Capitol Hill Club, Rep. Blake Farenthold of Texas said McCarthy made the case that he wasn't what some conservatives have labeled him.

"I'm not John Boehner," Farenthold said, describing McCarthy's pitch. "I'm going to run things differently. I'm my own man."

McCarthy, who members said made a "compelling case," left the building through a side door after his interview and did not talk to reporters.

Chaffetz, who didn't announce his bid until Sunday, acknowledged he's the long-shot candidate and said he would endorse the nominee on Thursday instead of trying to make a play for the position during the floor vote.
In addition to Chaffetz, McCarthy is also being challenged by Florida Congressman Daniel Webster, but he does not appear to have the support of more than an handful of supporters. Additionally, Webster does not have the ties to the leadership that Chaffetz does through his Chairmanship of the House Oversight Committee that would arguably make him an acceptable substitute to that side of the caucus if McCarthy's bid were to somehow collapse. Indeed, the fact that Chaffetz was persuaded to enter the race even after Webster announced that he was getting into the race seems to be a fairly strong indication that Webster's fellow conservatives don't have much, if any, confidence in Webster as anything other than a protest candidate, much like he was at the beginning of this year when he was the primary candidate who received protest votes from conservative Republicans during the vote to elect a new Speaker.
Based on Webster's obvious lack of support and the fact that Chaffetz has made it clear that he will endorse whomever ends up winning the caucus vote tomorrow, it seems clear that McCarthy will sail relatively smoothly both tomorrow and when the full House votes to select a new Speaker on October 29th. While there may well be some contingent of Republicans who will rebel against McCarthy's ascension, the fact that his most prominent rival will end up endorsing him is likely to sway sufficient votes to allow McCarthy to easily get the 218 votes he needed to be elected Speaker. Of course, once that happens McCarthy will be dealing with the same restive caucus that Boehner did and unless he can find a way to tame them, which seems unlikely more because of the nature of the members involved than McCarthy's skills of persuasion, it's like that McCarthy will one day be voicing the same complaints Boehner has in the wake of his announcement.