House GOP Doesn't Have Votes To Fund Trump's Border Wall
House Republicans reportedly don't have the votes to fund the President's border wall.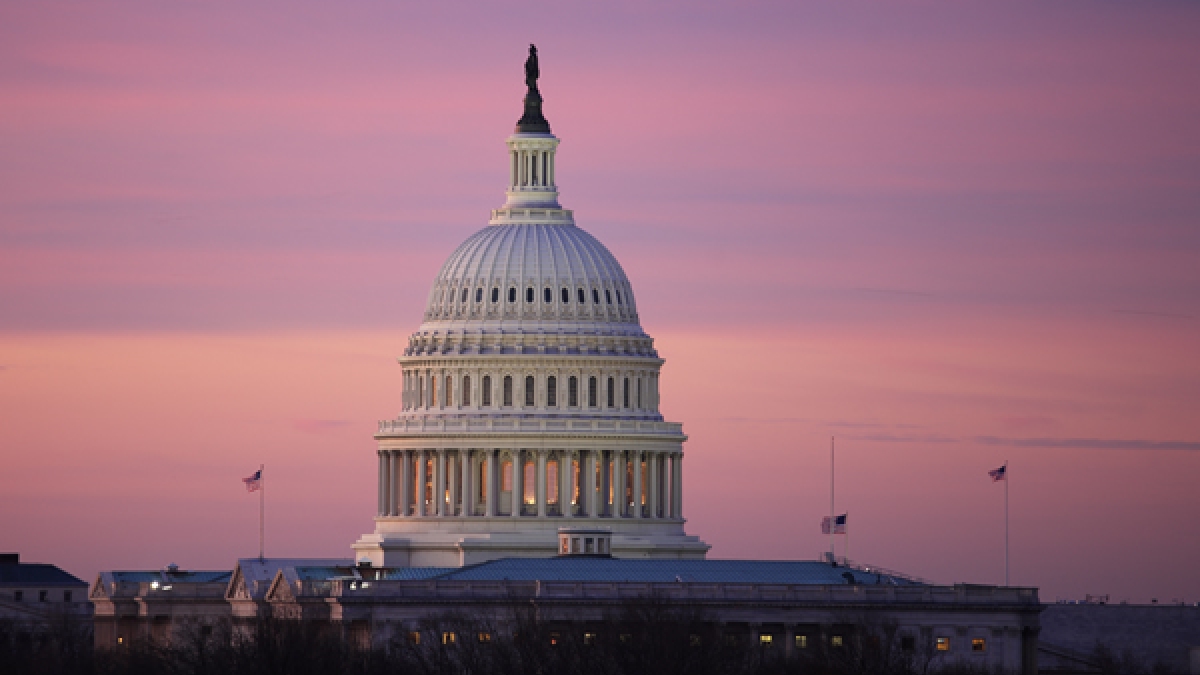 The Hill  is reporting that House Republicans are finding that they might not have the votes for the $5 billion that President Trump wants for his border wall:
House Republicans are struggling to come up with a strategy to fulfill President Trump's demand that the lower chamber pass a funding bill that includes $5 billion for his promised border wall.

By Wednesday evening, GOP leaders still had not settled on what vehicle they would use to fund the wall or if they would even take a vote this week to do so. Lawmakers in the House have until Dec. 21 to avert a partial government shutdown and are only scheduled to work four of those days.

"The president is still interested in trying to get a deal," Majority Whip Steve Scalise (R-La.) told The Hill as he emerged from a leadership meeting in Speaker Paul Ryan's (R-Wis.) ceremonial office just off the House floor. "He's been advocating for $5 billion to everybody, not just Republicans. … We support the objective of making sure the president has the money he needs to secure the border."

In an explosive meeting in the Oval Office a day earlier, Trump told Senate Minority Leader Charles Schumer (D-N.Y.) and House Minority Leader Nancy Pelosi (D-Calif.) that he could easily push $5 billion in wall funding through the House. Pelosi told him the bill would fail spectacularly — and dared him to try.

Now, Scalise, Ryan and House Majority Leader Kevin McCarthy (R-Calif.) are under enormous pressure to prove their ally in the White House was correct and that Pelosi, the likely incoming Speaker, was wrong.

But it was still unclear late in the day whether Republicans would have enough votes to pass such a package on a party-line vote. Democrats have agreed to back $1.6 billion for border security but have rejected Trump's $5 billion demand.

Scalise's team did not whip a $5 billion wall package Wednesday, but they did a "bed check" to figure out which lawmakers were in the Capitol voting. Since the Nov. 6 midterm election, scores of lawmakers, including those who lost their seats and others who won higher office, have been skipping votes, complicating vote-counting efforts.

Twenty-four lawmakers missed the vote on the farm bill Wednesday, including 17 Republicans. Among them were Rep. Marsha Blackburn (R-Tenn.), who won a Senate seat; Rep. Kristi Noem (R-S.D.), who won her governor's race; and retiring Reps. Bill Shuster (R-Pa.) and Tom Rooney (R-Fla.).

House GOP appropriators told The Hill that one possible way to fulfill Trump's vow for a wall was to put forth a short-term stopgap measure known as a continuing resolution that would partially fund the government into January or longer. The appropriators' package could include the $5 billion for the wall, plus emergency disaster aid for wildfires in the West and other natural disasters.

Sources said any continuing resolution could become a "Christmas tree," with leaders loading it up with sexual harassment legislation, a renewal of flood insurance and other year-end items.

If House Republicans can muster the votes, it's possible the Senate would then strip out the $5 billion for the wall and send a continuing resolution back to the House with the pared-down $1.6 billion for border security.

Democrats have offered a continuing resolution on the Homeland Security spending bill, which would maintain the 2018 funding level of $1.6 billion for border security through the fiscal year that ends Sept. 30. In addition, they would agree to either continuing resolutions or new appropriation bills for the unfunded portions of the government.

Still, Trump remains the wild card. Even if Congress reaches a deal to fund the government, Trump still could veto the bill if it doesn't include his full $5 billion request for the wall. In fact, during his meeting Tuesday with Pelosi and Schumer, Trump said he would relish the chance to shut down the government.

"I am proud to shut down the government for border security, Chuck," Trump said in an exchange with Schumer. "People in this country don't want criminals and people that have lots of problems and drugs pouring into our country."
Until now, most of the attention on the issue of whether or not Congress would accede to the President's demand to provide at least $5 billion toward his border wall, which is estimated would ultimately cost somewhere between $20-50 billion to complete, or face the possibility of a government shutdown at the end of next week. The principal blockade in that body, of course, are Senate Democrats who would be able to block a funding bill that includes that much money for a wall by denying it the votes it would need to pass a Cloture Motion. In addition to resistance from Senate Democrats, there are also several Senate Republicans who have expressed doubt about providing Trump with the money he wants for a project that, at this point, looks like it will never be fully funded in any case.
Based on this report, though, it appears that Republicans may not even be able to get border wall funding through the House of Representatives. After the meeting earlier this week between the President, Speaker-to-be Pelosi, and Senate Minority Leader Chuck Schumer, it's obvious that Democrats aren't going to give the President any ground on the issue. Therefore, if Republicans are going to get this through the House, they're going to need a majority of their own caucus to support it. The problem is that thanks to both a large number of Republicans who either retired this year or lost their seats, there are a number of Republicans who simply aren't showing up for votes or who don't really feel as if they owe House GOP Leadership anything at this point. There's little that Paul Ryan and Kevin McCarthy can do to force these soon to no longer be Members of Congress, especially given the fact that many of them aren't even in Washington, D.C. to begin with. Given that, it's hard to see how any budget or Continuing Resolution makes it through the House without some Democratic support, and that's not likely to come as long as the $5 billion for the wall remains in place.
The final piece of the puzzle, of course, is President Trump, who said earlier this week that he's perfectly willing to shut the government down over the issue of wall funding and perfectly willing to take the blame if that happens. While that would probably be seen as a negotiating tactic from any other President, with this President it's something that has to be taken seriously. Given that, we've got about a week of drama ahead of us as we wait and see if we're headed for a government shutdown. Logic would tell us that the answer is no and that, at the very least, Congress will kick the can down the road to January. In that case, though, the incoming Democratic-controlled House means that funding for the President's border wall would basically be dead on arrival. Thus, the Administration may see this as a last stand on an issue that was a central part of the 2016 campaign for the White House and therefore feels obligated to fight. If that's the case, then it's not going to be a very joy-filled holiday in Washington this year.