How the Electoral College Perverts Democratic Politics
Thinking about wildfires and electoral politics.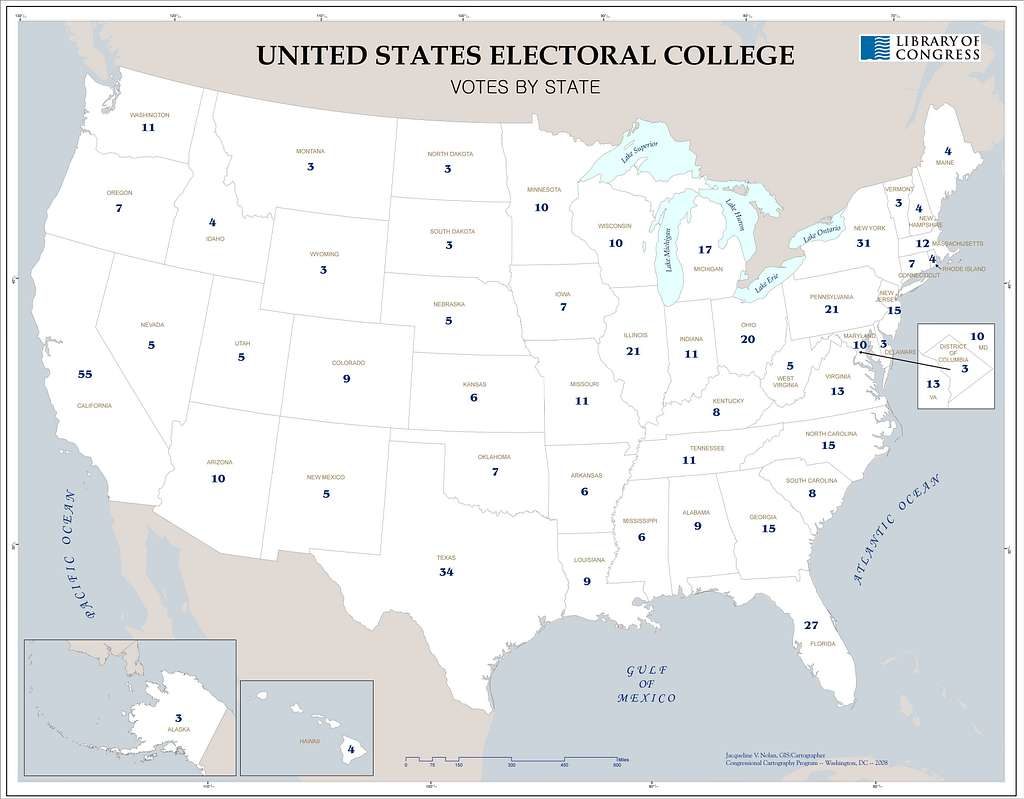 George Conway makes a straightforward observation:
Part of what representative government is supposed to achieve is that it should motivate politicians, who want to be re-elected, to try and provide what citizens need so that they will vote for said politicians.
Set deeper philosophical appeals to the value of democracy for the moment, and consider that at its root is the notion that it is supposed to create a government that is responsive to the needs of the population. Voters should vote for the politicians who will provide what those voters need. It is a fundamental part of the feedback loop that democratic elections are supposed to create.
In a reasonable electoral system, the almost 40 million citizens of California, and more specifically the roughly 20.4 million registered voters in the state would matter to the 2020 presidential election.
Such a system would incentivize even a narcissist like Trump to be motivated to care about California because caring could help him win more votes in the state.
But, since he knows that he will lose California, what's the point?
A system that incentivizes an elected official to ignore large numbers of voters is a screwed up system, plain and simple.
Keep in mind roughly 4.5 million Californians voted for Trump in 2016–about half the states have populations of 4.5 million of less.
This is an illustration of the perversity of the Electoral College. It makes things like Iowa corn subsidies more important to national politics than events in the largest state in the union.
Consider: neither candidate has any incentive at all to try and appeal the California voters because the EC outcome is, for all practical purposes, set in stone.
Under what theory of governance is that defensible?
And yes, a normal president would care about California because it is their job to do so (not to mention the human thing to do). Most presidents are not as self-centered as Trump, but part of the reason you have to think about the implications of institutional design is that the goal should be to force as close of a positive outcome as possible.
Instead, we get things like this from Trump via Politico: Trump blames California for wildfires, tells state 'you gotta clean your floors'
"I see again the forest fires are starting," he said at a rally in swing-state Pennsylvania. "They're starting again in California. I said, you gotta clean your floors, you gotta clean your forests — there are many, many years of leaves and broken trees and they're like, like, so flammable, you touch them and it goes up."

"Maybe we're just going to have to make them pay for it because they don't listen to us," he added.
Well, then.
The combination of assigning blame while fires still burn and offering questionable remedies have become as familiar to Californians as the conflagrations that ignite each year. Those fires have spurred a predictable response from the president: blame the Democrat-dominated state and then threaten to punish it by withholding money. He did so as fires burned in 2018, and again in 2019.
Would he be taking this attitude if he thought he could get something out of helping CA? In a popular vote system just getting more votes out of CA, not necessarily winning it, would be an incentive to care more about the state.
Relying on the goodness of politicians (or human beings) can disappoint so it is necessary to find a way to leverage their self-interest. If it were in Trump's self-interest to help California, they would be getting more help.
This reminds me of a key passage from Federalist 51:
The interest of the man must be connected with the constitutional rights of the place. It may be a reflection on human nature, that such devices should be necessary to control the abuses of government. But what is government itself, but the greatest of all reflections on human nature? If men were angels, no government would be necessary. If angels were to govern men, neither external nor internal controls on government would be necessary.
The passage is about checks and balances, but it has at its core a more profound political observation: institutions need to be designed to take human nature into account, and we, as a society, are better off when institutions channel private interests to correspond to the public interest.
Put simply: good institutional design should harness private interest in the futherance of the public interest.
The Electoral College does not do this, and it is a fundamental reason why it is flawed and should be replaced (caveats as to the difficulty to do so, as always, apply).
One can apply this logic to the whole "Covid is a Blue State problem" that allegedly was applied by the administration months ago.
We would all be better off if the president was concerned about votes in every corner of the US.