Immigration, The 2012 Elections, And The Future Of The GOP
The 2012 Election should be a warning to the GOP that it needs to open itself up to minority groups, especially Latinos.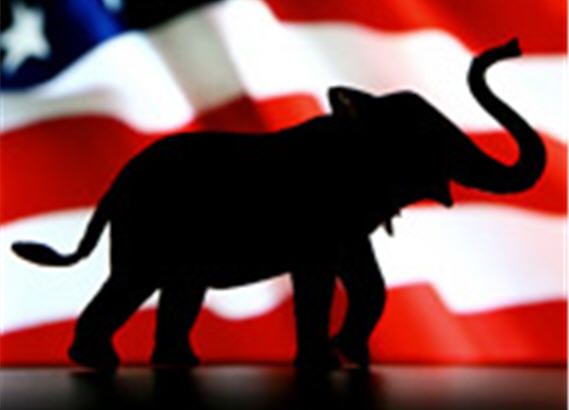 According to the preliminary exit polls, Mitt Romney garnered 27% of the Latino vote yesterday. That's lower than the level John McCain reached in 2008, and far below where George W. Bush was in 2004 when he nearly got 50% of the Latino vote in his re-election vote. Indeed, the only Republican in recent memory to get a lower share of the Hispanic vote was Bob Dole, who got only 21% of the votes from this group during his failed bid against Bill Clinton in 1996. In all honesty, 27% isn't entirely all that bad considering that several recent polls showed Romney grabbing as little as 21% of the Latino vote, but would seem to explain why he never really had a chance in states like Nevada and Colorado, and may have played a significant role in his loss in Florida where Republicans don't perform well among Latinos at all outside of the Cuban-American population.
In a decade or so, it's possible that we'll be able to say that the 2012 election was the first year that America's shifting demographics started to catch up with the GOP. As predicted, the white vote as a share of the overall voting population declined again this year, which means that the GOP's advantage is becoming less and less of an advantage. At the same time, the share of the voting population made up of minority groups, and especially Latinos, is continuing to increase. Four years from now, those percentages will be even more disadvantageous to the GOP. Which means that they are facing the point where they either have to change or be consigned to minority party status for a quarter century or more. Even though it's been less than 24 hours since the polls closed, many on the right are already starting to talk about how the party needs to change.
The Wall Street Journal, for example, points out that Romney erred by failing to appeal to minority groups and tacking far to the right on immigration:
Perhaps most damaging, Mr. Romney failed to appeal more creatively to minority voters, especially Hispanics. His single worst decision may have been to challenge Texas Governor Rick Perry in the primaries by running to his right on immigration. Mr. Romney didn't need to do this given that Mr. Perry was clearly unprepared for a national campaign, and given the weakness of the other GOP candidates. (Tim Pawlenty had dropped out.)

Mr. Romney missed later chances to move to the middle on immigration reform, especially Senator Marco Rubio's compromise on the Dream Act for young immigrants brought here by their parents. This created the opening for Mr. Obama to implement the core of the Dream Act by executive order, however illegally, and boost his image with Hispanic voters.

The exit polls show that Mr. Romney did even worse among Hispanics than John McCain in 2008, and we may learn in coming days that this was the margin in some swing states. The GOP needs to leave its anti-immigration absolutists behind.
Marco Rubio has already chimed in on the issue:
With exit polls showing Mitt Romney losing overwhelmingly among minorities and immigrants, Sen. Marco Rubio, R-Fla., said in a statement posted on his Facebook page that the Republican Party needs to "work harder than ever" to communicate with those groups.

"The conservative movement should have particular appeal to people in minority and immigrant communities who are trying to make it, and Republicans need to work harder than ever to communicate our beliefs to them," Rubio wrote in the statement.

(…)

Added Rubio: "I look forward to working on these goals with my new and returning colleagues in Congress and hope the President will get behind our efforts."
And even Newt Gingirch agrees:
Former House Speaker Newt Gingrich said President Obama's reelection Tuesday night will prompt Republicans to be more inclusive of Hispanics if they hope to be competitive in 2016.

Gingrich said GOP leaders — like Sen. Marco Rubio (R-Fla.), New Mexico Gov. Susana Martinez and former Florida Gov. Jeb Bush — have already been on the forefront of bringing Hispanic voters into the GOP fold.

Speaking on CNN, Gingrich said Republicans should ask if they wanted to "in a disciplined way, create a schedule and a program to include people who are not traditionally Republican in order to grow a party that by 2016 is competitive?"

(…)

Gingrich said that Republicans would need to offer more than token gestures to attract Hispanic voters.

"I think you can build a program that is very appealing and very inclusive," Gingrich said. "And just for our audience let me say, the difference between outreach and inclusion is outreach is when five white guys have a meeting and call you. Inclusion is when you are in the meeting."
None of this is new advice, of course. Rubio and Jeb Bush have been saying it for months, and even Newt Gingrich was chastising Romney for some of his harsher immigration positions such as the idea that families might be separated during the Republican Primary Debates. The fact that nobody listened then makes me wonder if they'll listen this time, although one has to admit that the sting of an election where you lose the Presidency, a couple Senate seats, and at least 8 seats in the House of Representatives might cause the people in the GOP who actually want to win elections to stop and listen for once. Indeed, this morning on MSNBC, Chuck Todd speculated that this is exactly what will happen:
After Tuesday night's re-election victory for President Barack Obama, MSNBC's Chuck Todd predicted that one of the president's agenda items — one promise he never managed to fulfill in his first term — would breeze into law. "Immigration reform," he said, will get "80 to 90 votes in the Senate." Since the election night results showed Republicans unable to attract Latino voters, he said, "Republicans will run, not walk, in trying to support that now."

On the Wednesday broadcast of MSNBC's "The Daily Rundown," NBC White House correspondent Kristen Welker said Obama's victory speech in Chicago pointed to an immigration bargain.

The president, Welker, said, "laid out some of the other things he wanted to accomplish during his second term that he wasn't able to accomplish during his first term. One of those things [was] immigration reform."
I'm not sure that I'd be quite as optimistic as Todd as to say that you' d see as many as 30-35 Republican Senators vote in favor of an immigration reform package which is likely to include some form of The DREAM Act along with a guest worker programs and other common sense proposals that Republicans were making a decade ago. As I've noted before, most of the GOP has gone so far off the rails on this issue that it's hard to see them pulling back from the brink quickly. However, self-preservation is a compelling motive, and if Republicans begin to realize that restrctionist immigration policies are a path to electoral disaster, perhaps they will be compelled to act in a sane and rational manner.  It's really quite simple, actually, either the GOP will become serious about immigration reform or it will get less than 20% of the Latino vote in 2016 and its share of that vote will continue to dwindle year after year. If that happens, the Republican Party will become little more than a party based in the Old South and the Mountain West with little national impact.