Iran Nuclear Deal Struck, Reactions Pretty Much What You'd Expect
Depending on who you listen to, it's either peace in our time or an epic catastrophe.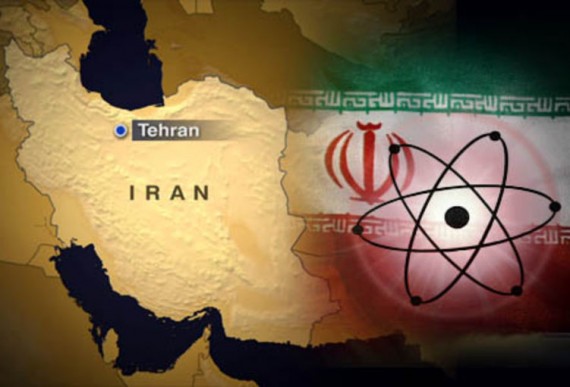 The long-awaited nuclear deal with Iran was struck in the early morning hours Washington time and President Obama and President Rouhani gave dueling speeches about it at 7 Eastern. Depending on who you listen to, it's either peace in our time or an epic catastrophe.
BBC ("Iran nuclear talks: 'Historic' agreement struck"):
World powers have reached a deal with Iran on limiting Iranian nuclear activity in return for the lifting of international economic sanctions.

US President Barack Obama said that with the deal, "every pathway to a nuclear weapon is cut off" for Iran.

His Iranian counterpart, Hassan Rouhani, said it opened a "new chapter" in Iran's relations with the world.

The deal reportedly gives UN nuclear inspectors extensive but not automatic access to sites within Iran.

Negotiations between Iran and six world powers – the US, UK, France, China and Russia plus Germany – began in 2006.

The so-called P5+1 want Iran to scale back its sensitive nuclear activities to ensure that it cannot build a nuclear weapon.

Iran, which wants crippling international sanctions lifted, has always insisted that its nuclear work is peaceful.

Mr Obama said that the deal "makes the world safer and more secure", and that it provides for a rigorous verification regime. "This deal is not built on trust – it is built on verification," he said.

EU foreign policy chief Federica Mogherini said the deal was "a sign of hope for the entire world".

"It is a decision that can open the way to a new chapter in international relations," she said, ahead of a final meeting between negotiators in Vienna.

Iranian Foreign Minister Mohammad Javad Zarif said the deal was "not perfect for anybody", but that it was the "best achievement possible that could be reached".

Iran's President, Hassan Rouhani, tweeted: "With this unnecessary crisis resolved, new horizons emerge with a focus on shared challenges."

The text of the deal is yet to be officially released but these are some of the details it is believed to contain:

A compromise over the inspection of sites within Iran, the Associated Press quotes a diplomat as saying – UN inspectors would be allowed to monitor military sites but Iran could challenge requests for access
Iran has accepted that sanctions could be restored in 65 days if it violates the deal, Reuters cited diplomats as saying
A UN arms embargo and missile sanctions would remain in place for five and eight years respectively, Reuters reports
Sanctions in areas including oil and gas trading, financial transactions, aviation and shipping will be lifted and billions of dollars of Iranian assets unfrozen, Iranian media report
The text is here, actually, but I haven't had time to digest it. The reaction on Twitter from the foreign policy experts I follow is, as with everything else, heavily divided by ideology.
Senator Lindsey Graham, a longshot contender for the Republican nomination with real expertise on foreign affairs issues, was typical of the critics, calling the deal "akin to declaring war on Israel and the Sunni Arabs" and "far worse than I ever dreamed it could be and will be a nightmare for the region, our national security and eventually the world at large." Even granting that hyperbole is the coin of the realm in a crowded presidential field, that's both stupid and irresponsible. I'm not yet persuaded that the deal will actually delay the Iran nuclear program for the promises 10-15 years but it's harder for Iran to get a nuke today than it was yesterday.
Graham added, "Hillary Clinton's reaction to this deal is the first real test of her ability to be president and her judgment," and "If she believes it's a good idea to lift the arms embargo without first seeing a behavior change by the Iranians, then her judgment as commander in chief will be very much in question." First off, Clinton was Secretary of State for four years; this isn't her first foreign policy test. Second, the whole point of sanctions was to force the Iranians, who had all the leverage otherwise, to make a deal. Third, to the extent that immediate reaction to the deal is a test of fitness for the presidency, Graham has failed it. Indeed, because he's a senior member of the Senate Armed Services Committee rather than a governor or other outsider, he should be held to a higher standard than most of the other candidates on these issues; he should know better.
Senator Tom Cotton, who emerged on the national stage with a publicity stunt directed at the Iranian leadership, observed that "The fundamental point is the nature of Iran's regime." That's probably true. But it wasn't going to change at the negotiating table.
I'm insufficiently expert on either the logistics of fielding nuclear weapons or the subtleties of inspection regimes to have a strong opinion on how good the deal is. Certainly, we made a lot of concessions that would have been unacceptable—that President Obama and his chief diplomats said were unacceptable—not long ago. My instinct, however, is twofold. First, this is likely the best deal achievable given Iran's leverage. Second, that the artificial timeline imposed by US domestic politics increased the pressure on our side to get a deal done now further increasing Iran's leverage.
Beyond that, I'm frankly shocked that Iran doesn't already have a nuclear weapon. They've been working hard for well over a decade to acquire 1940s technology that countries with far less wealth and human capital, notably including North Korea and Pakistan, acquired long ago. That we've delayed them this long and seemingly kicked the can years down the road is a remarkable achievement.