Is It Racist To Oppose Barack Obama?
Figuring out how much of the opposition to a black president is based on racism is . . . complicated.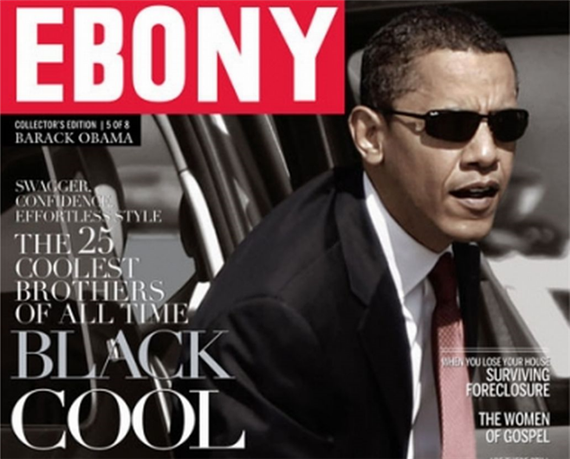 In a post titled "White Resentment, Obama, and Appalachia," Ta-Nehisi Coates pushes back on the "it's not just racism" argument.
The presumption here is that race can somehow be bracketed off from the perception that Obama is "ultra-left." Thus unlike other shameful acts of racism, opposition to Obama race as a possible "factor" but goes "beyond it." Or in Kornacki's formulation Obama, presumably unlike past victims, is facing a complicated opposition which can't be reduced to raw hatred of blacks.

The problem with these formulations is that they are utterly ahistorical. There is no history of racism in this country that chalked "up only to race." You can't really talk about stereotypes of, say, black laziness unless you understand stereotypes of the poor stretching back to 17th century Great Britain (Edmund Morgan again.) You can't really talk about the Southern slave society without grappling with the relationship between the demand for arable land and the demand for labor. You can't understand the racial pogroms at the turn of the century without understanding the increasing mobility of American women. (Philip Dray At The Hands Of Persons Unknown.)

And this works the other way too. If you're trying to understand the nature of American patriotism without thinking about anti-black racism, you will miss a lot. If you're trying to understand the New Deal, without thinking about Southern segregationist senators you will miss a lot. If you're trying to understand the very nature of American democracy itself, and not grappling with black you, you will miss almost all of it.
Now, on the surface, this is absolutely right. Even people who are unabashed anti-black racists tend to draw their antipathy from cultural markers, not race per se. That is, they have contempt for those who display certain behaviors associated with ghetto culture, view young black males dressed a certain way suspiciously, and view every failure of a black celebrity as validation of their prejudices while simultaneously acknowledging that there are some "good blacks" out there along with "white niggers." And they experience no cognitive dissonance in rooting for a black athlete or cheering for a black politician like Herman Cain.
But Coates' larger argument rests on the ecological fallacy. He's looking at aggregate studies showing that racism is a factor for some people in a group and imputing that racism to all the people in that group. His conclusion:
Complicating racism with other factors doesn't make it any better. It just makes it racism. Again.

I don't mean to come down on Kornacki or Cillizza. But I think this sort of writing about race–and really about American politics–as though history doesn't exist is a problem. Specifically, journalists are fond of saying "racism is only one factor" without realizing that any racism is unacceptable. It is wrong to believe Barack Obama shouldn't be president because he's black. That you have other reasons along with those–even ones that rank higher–doesn't make it excusable. Likely those other reasons are themselves tied to Obama being black.
The problem with this is that, while there may be people who would otherwise support Obama if not for his race–and even some people who dislike him more than they otherwise would because of his race–the vast majority of those who oppose him would oppose him with equal vehemence were he white. As I noted in the long discussion thread on the "Conservative 'Race War' Meme," we saw much of the same sort of fantastical conspiracy theories about Bill Clinton.
Of course, even this gets complicated. It's sometimes next to impossible to untangle partisan "derangement syndrome" with racial stereotypes in the case of Obama.  For example, earlier today JammieWearingFool tweeted,
Obama Had Lower SAT Scores Than That Dummy Bush http://www.jammiewf.com/?p=10368 ‪#DumbestPresidentEver‬
Curious, I clicked through the link and found that this assertion is based on some thin evidence, indeed, a DailyMail story which quotes some rather dubious reasoning from a Breitbart site:
The president, who moved from Occidental Community College in Los Angeles, was among 67 students whose average combined math and verbal score on the Scholastic Aptitude Test is a 1,100, according to a report obtained by Breitbart News.

By comparison, Mr Bush – who earned a history degree from Yale in 1968 – got 1206 out of a possible 1600 points in the same test he took at Andover boarding school in Massachusetts.

If Mr Obama, who majored in political science at Columbia, were near the average of that year, it would mean he had worse high school grades than a president derided by many as the dumbest in history.
Now, it takes about 2 seconds to realize there's zero reason to assume that Barack Obama got the average score of 67 students who transferred in at the same time. Confronted with this, JWF responded, " I guess Obama should provide his records in that case." When I noted that it's up to the accuser to provide evidence of his claims, not the accused to refute it, he responded, "Happens every day to Republicans." We ended the conversation there.
Now, how do we assess this exchange? Is it sheer blind partisanship? Built up resentment over the fact that Republican presidents are often presumed to be not so bright, whereas Democratic presidents are generally touted as near-geniuses? Or is it racial resentment, a belief that no black man would get into a great school, much less succeed there, without racial preferences? I'd say it depends entirely on whom you're talking to. Just because some people who "want to see the transcript" are motivated at least partly by race doesn't mean that all or even most are.
And that's the rub: While I agree with Coates that having other reasons besides racism to oppose Obama doesn't excuse the racism, the fact that sussing out racial motivations is so damned complicated makes it awfully easy to just chalk up all opposition to Obama and any references to his past as racist.* And, frankly, Obama's supporters have been more than willing to use that to their advantage and and Obama's team to quietly let them going way back to 2008 primaries.
_____________
*Before I get accused of constructing a straw man, see former President Jimmy Carter, Congressman James Clyburn, comedian and talk host Bill Maher, legendary actor Morgan Freeman, political columnist John Heilemann and others. And, no, I don't think Coates himself is making this argument, although I think he's laid the ground for it.