Is This The End Of The GOP's California Dreamin' ?
Despite hopes that they could help reverse a 20 year trend, both Carly Fiorina and Meg Whitman are beginning to lose ground in their races for statewide office in California.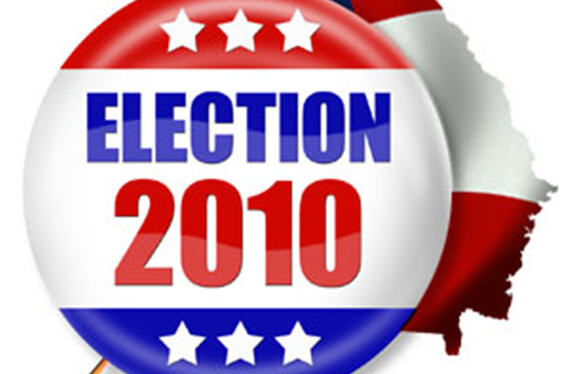 Two new CNN/Time polls seem to suggest that the California Senate and Governor's races are slipping away from the GOP:
CNN) – A new poll indicates that the Democrats are opening up leads in the California battles for senator and governor.

According to a CNN/Time/Opinion Research Corporation poll released Wednesday, 52 percent of likely voters in the Golden State say they support Democratic Sen. Barbara Boxer, with 43 percent backing Republican challenger Carly Fiorina.

A USC/Los Angeles Times poll released over the past week put the three-term senator's lead at eight points, with a California Field Poll giving Boxer a six-point edge.

Among a larger sampling of registered voters, the CNN/Time survey indicates that Boxer leads Fiorina by 19 points, 56 to 37 percent. Boxer's share of the vote among registered voters is up eight percentage points since the beginning of the month.

According to the poll, Fiorina holds a 14-point advantage among independents likely to vote in the general election.

"But Boxer has been able to counter that deficit with big gains among California women, particularly college-educated women," CNN Polling Director Keating Holland said.
The numbers are almost identical in the Governor's race:
In the fight for governor, the poll indicates that 52 percent of likely voters back California Attorney General and former Gov. Jerry Brown, the Democratic nominee, with 43 percent supporting former eBay CEO Meg Whitman, the GOP nominee.

The USC/Los Angeles Times survey taken last week indicated Brown held a five-point advantage over Whitman, with the Field Poll done at the same time showing the candidates tied at 41 percent.

According to the CNN/Time poll, Brown leads Whitman 52 to 39 percent among a larger sampling of registered voters. Brown's 13-point advantage is up from a two-point deficit in the early September survey.

"Virtually all of Brown's additional support comes from voters who attended college," Holland noted. "That helps to neutralize the 13-point advantage among independents that Whitman currently has."
Given the trends in Boxer's favor and Brown's favor, both Whitman and Fiorina are going to have to make strong gains in the remaining debates in order to turn these race around. With the exception of Arnold Schwarzenegger's election, which was an outlier for many reasons, California has been out of Republican hands since at least 1992 when Bill Clinton won it in the Presidential election. Many people thought that this year would be the beginning of a trend that would see the GOP more competitive in the Golden State, but if neither Whitman nor Fiorina are able to pull off victories there it would appear that California will remain a safely blue state for some time to come.