Israelis Divided on Ground Offensive
A poll on Israeli support.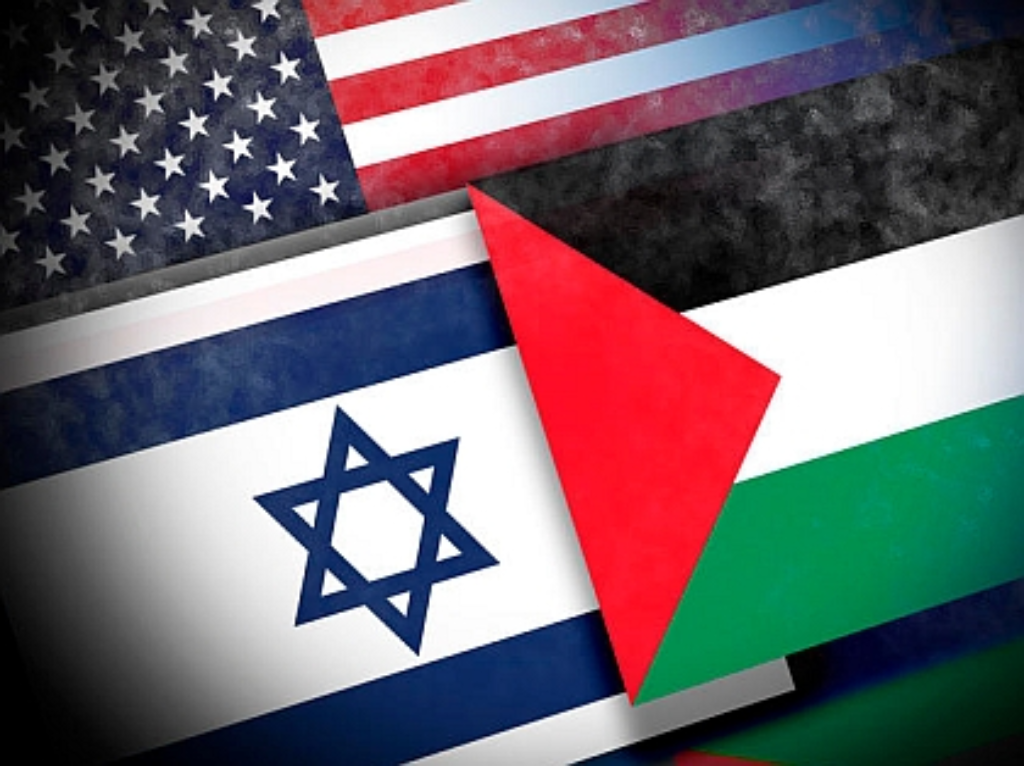 Haartez reports: Israeli Poll Finds 49% Support Holding Off on Gaza Ground Offensive.
Asked if the military should immediately escalate to a large-scale ground offensive, 29 percent of Israelis agreed while 49 percent said "it would be better to wait" and 22 percent were undecided, the poll published in the Maariv newspaper said.

The daily said the results contrasted with its Oct. 19 poll that found 65 percent support for a major ground offensive.

"From a breakdown of the answers, it emerges that there is no division in accordance with political camp or demographics, and that it is almost certain that the developments on the matter of the hostages, which is now topping the agenda, have had a great impact on this shift [in opinion]," Maariv wrote.

[…]

Maariv polled a representative sample of 522 adult Israelis. The margin of error was 4.3 percent, the newspaper said.
I cannot speak to the quality of the poll nor to the exact quality of Maariv (Wikipedia tells me is it a centrist-oriented publication). It is published in Hebrew, so I cannot go to the source. I do know that Haaretz is a respectable outlet.
I share this because it illustrates a couple of points.
First, not surprisingly, opinion is fluid as we get some distance from the shock and horror of 10/7.
Second, and really the main reason this caught my eye, it underscores that those of us who had some doubts about the ground offensive from the start have a lot of company. Specifically, it turns out we have a lot of Israeli Jewish company who are being directly affected by the violence and whose opinions carry more weight, in my view, than any of ours.
Of course, this does not tell any of us what the right next step is. It doesn't even tell us why the respondents think what they think. But it does indicate that perhaps it is okay for intelligent people to disagree about the wisdom of a ground offensive without it degenerating into vitriol and accusations of soft-headed liberal squishiness (or worse).
As I have said in various comment threads, I agree that Israel has the right to retaliate and I agree that Hamas committed heinous human rights violations. I do not know what the best course of action is (I expect that most of us don't), but I know enough to know that no course of action is an especially good one (and, I would stress again, that reasonable people can disagree on the next steps).
I do fear for the consequences to Gaza, both in terms of short-term suffering and long-term escalation.
I will also say that I do not think it is unreasonable to note that violence can beget more violence. It is not axiomatically the case, because yes, sometimes either an adversary is thoroughly defeated or both sides simply tire of fighting. But it is odd (and ahistorical) in my view, for observers to look at the current conflict and not see that this present violence is very much based in the violence of the past.*
As a side note, speaking as a person who studies Colombia, it is rather impossible not to see how, in fact, yes, violence can be part of a long-term, ever-evolving process of violence and retaliation (as well as how one set of violence actions can lead to long-term resentments and fuel future violence). I would further note that Israel can raze Gaza to the ground and that will not prevent some future groups from relatively low-tech terrorism. It isn't like Hamas has some sophisticated infrastructure (apart from the tunnels) that is going to be taken out. Busting through a wall and causing chaos for a few hours does not require the resources of even a quasi-state. And I do think it is reasonable to assume that there will be a new crop of Gazans who will be easy to radicalize after this is all over with.
And my ongoing references to 9/11, which I still think some readers are misunderstanding, is that immediate emotional reaction to awful crimes can lead to reactions that may have long-term negative consequences.
And you don't believe me (or Ezra Klein), I heard this this week from some guy named Biden
When I was in Israel yesterday, I said that when America experienced the hell of 9/11, we felt enraged as well. While we sought and got justice, we made mistakes. So, I cautioned the government of Israel not to be blinded by rage.
This seems to me to be a reasonable word of caution.
---
*Some day I may do a full write-up about why I think most references to WWII are simply not useful. The simple version is that I think too many folks see WWII as the quintessential model for war when it really is an outlier. I think that WWII is unique (or near unique) as a model of conflict for a host of reasons. For example, the horror of the Holocaust makes the war in Europe in particular, into one of the clearest cases of war as good v. evil that one could ask for (and decades of pop culture have reinforced that fact). Also, the fact that Germany, Japan, and Italy all become fast friends with the US, the UK, France, etc. creates a belief that if you pummel the adversary enough they can be made into enduring allies. Most wars are not so clean in either their moral underpinnings or in their post-war success stories. It is impossible to tell a similar morality tale, for example, about Korea, Vietnam, Afghanistan, or Iraq (just to name four US-centric cases). And don't get me started about US military involvement in Latin America.
To be clear, I am not a pacifist. I understand the need for directed violence, it is just that over time I keep seeing that the righteousness of the cause and the intended goals of that violence often do not work out the way it seemed they would when everyone was running on anger and adrenaline.
Side note on violence begetting violence. Do we have WWII if the Germans don't have long-term resentments about the end of WWI? Do we even end up with the Nazis in control of Germany? Yes, that is a simplistic point, but after all, this is a footnote to a blog post. But still, I think it is worth thinking about.