It's Not Time To Eulogize The Old Order
Pundits like Thomas Friedman struggle with premature prognostication.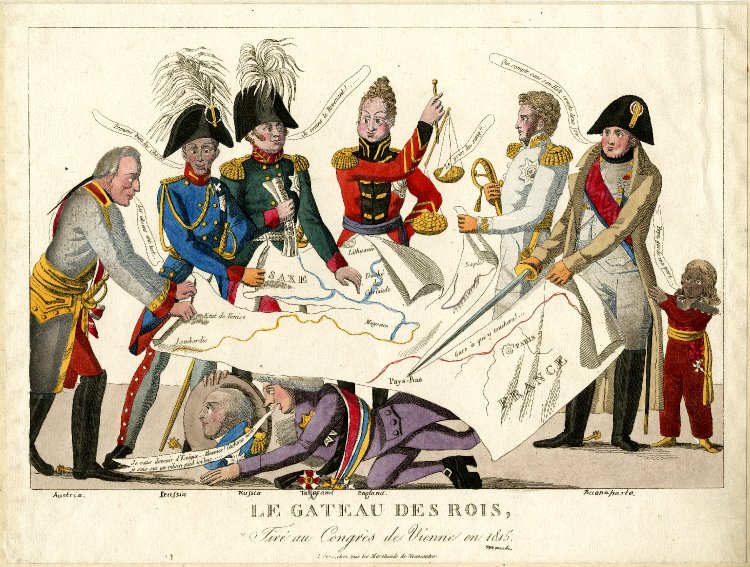 While there has been a lot of speculation in the last several days, before and after the Russian invasion of Ukraine started, about the end of the "old order" in international relations, it's way, way too early to declare the patient dead. In fact, every sign today seems to point in the other direction. Commitment to NATO is stronger than ever among its members, and more countries want in. Germany is increasing its military spending, and it is willing to send military aid to Ukraine. World opinion has rallied behind Ukraine, and against Putin. In Russia, demonstrators are willing to step out of the shadow of the Putin autocracy to oppose the invasion, at great risk to themselves. Economic sanctions are already hurting Russia, to the tune of a 20% key interest rate, a partial cut-off from SWIFT, the cancellation of Russian flights to international airports, and other immediate consequences. Zelensky has not fled the country, so Ukrainian morale remains high. And so on.
It's way too early to say whether these trends will continue. It does look bad for Putin's invasion, but no one can say for sure what the coming days, weeks, or months will bring. It is, however, way, way too early to say that the post-Cold War order has failed. Maybe the countries who operated according to the rules of the system, or the system itself as some impersonal historical force, failed to deter this invasion, but that's not a sign that the system has failed.
As a point of comparison, let's look at the classic European balance of power, the "international order" that immediately comes to mind for political science wonks such as myself. The rules of that system were simple: no country should ever become a hegemon, dominating the other countries, despite their momentary or systemic advantages (Britain's fleet, Russia's population, Germany's industry, revolutionary and Napoleonic France's zeal, etc.). If anyone were to try to flip the European table, everyone else would, or should, rally to put it back to where it was.
And that's exactly the outcome that occurred, even when some nations got painfully close to achieving hegemony. The fact that countries were willing to roll the dice and try to wreck the international order was not a sign that the order itself was irreparably broken. Whether the gambler was Louis XIV, Frederick the Great, or Napoleon, the nations of Europe eventually restored the balance — perhaps not exactly to the status quo ante, but without one nation clearly on top. It might have taken years to achieve that result, and the early days of those conflicts may have given cause for despair. However, a system that lasted a century or two, until weakened by German unification, and then smashed by two world wars, can boast a pretty good track record.
Therefore, it's ridiculous to claim that the old order is dead, after a few days of fighting. It has certainly been weakened by Russian and Chinese efforts to undermine it. Political developments in key countries, such as Trump's anti-NATO, pro-Putin posturing, gave cause for alarm. But as fuzzy as the rules may be of the post-Cold War consensus on how to live safely and profitably, a lot of nations are taking action to preserve it. It may have been a mistake not to oppose Russia more vigorously, and earlier, in places like Georgia, Chechnya, and Syria. It certainly looks like there were flaws in the assumptions behind the opening of China in the 1970s (a China engaged in world trade would be less aggressive and paranoid), but that was a miscalculation, not a fundamental repudiation of an international order based on respect for sovereignty (at least among the greater powers), an end to direct military conflict among the greater powers, the shift from hard power to soft power, and other tenets of the world in which we've lived for as long as nearly everyone reading this has been alive. There were moments of crisis when leaders like Saddam Hussein were willing to test how real and durable this system is. But it still survived.
It's worth remembering the last time we said that "the world had changed, irrevocably," the 9/11 attacks. With 20 years of history behind us, it's worth asking, how much did the world really change? The United States suddenly had to face threats from terrorists (something many other countries had been dealing with for a long time). The US put more effort into counterterrorism, and then it did something both criminal and stupid, invading Iraq. The Iraqis are still living with the consequences of that mistake, as are other Middle Easterners (including the Iranian regime, which was very happy how things turned out), and to a lesser extent, the rest of the world. But what else really changed, other than security theater at the airport, or a greater investment in counterterrorism and counterinsurgency than the US had ever made before? Increased surveillance is certainly very significant, but it doesn't really change the rules of the international order. And, it is worth noting, the backlash in the American national security community against over-emphasizing that kind of conflict over conventional warfare started at least several years ago. The American public has also lost interest in these "little wars," to the point where Afghanistan disappeared from public debate for years, until the recent withdrawal. The 9/11 attacks were a big deal for the US, decreasingly over time, and certainly not a world historical destructive event.
Which brings us to Thomas Friedman.
When you're a career pundit, it's your job to say portentous things that less serious people have presumably missed. Unfortunately, for Thomas Friedman, he is very seriously bad at making very serious prognostications, to the point where a "Friedman unit" is a synonym for bad punditry. Therefore, his declaration that "We Have Never Been Here Before" seems like another occasion when he really can't help making instant analysis that is based on flawed assumptions and completely unjustified.
"Our world is not going to be the same again because this war has no historical parallel. It is a raw, 18th-century-style land grab by a superpower — but in a 21st-century globalized world." Were you sleeping during Iraq's invasion of Kuwait? Admittedly, Iraq was a regional power, not a superpower, but the threat to the international order as it existed in 1990 was pretty significant.
"This is the first war that will be covered on TikTok by super-empowered individuals armed only with smartphones, so acts of brutality will be documented and broadcast worldwide without any editors or filters." This is truly offensive, because it overlooks the many conflicts in which social media were already a prominent source of information. Of course, the people in those conflicts weren't white Europeans, but in the Middle East alone, we had Syria's civil war, ongoing violence in the Occupied Territories, the rise of ISIS, popular opposition to the Iranian regime's rigging of the 2009 election, Yemen's awful war, Arab Spring, and other convulsive events documented in real time, through cell phones and laptops.
"Welcome to World War Wired — the first war in a totally interconnected world. This will be the Cossacks meet the World Wide Web. Like I said, you haven't been here before." Well, at least Friedman has devised a catch phrase, something that the talking heads will easily remember, with the added virtue of providing good blurbage for book jackets.
The rest of Friedman's article ventures into some far more sober analysis of Putin's chances to win this war. He also rightly points out that Xi doesn't necessarily see China's interests tied to Russia's, and may not conclude from the last several days that it's time to make a lunge at Taiwan. But then, Friedman being Friedman, he can't help but say something silly, that Selena Gomez may have more leverage in international affairs than Putin, since he can only dream of having her 298 million Instagram followers.
We don't really know how much social media influence international affairs. Is the democratization of knowledge a greater force for the white hats, or is disinformation a greater force for the black hats? The jury is still out. Regardless, like the unfrozen caveman lawyer in the old SNL skit, Friedman can't help but be amazed by the magic talking box in his hand, and then go on to make some bombastic point.
Friedman's op-ed is just the most conspicuous example of rapidly deployed predictions that have nearly zero foundation. Pundits might rightly point out that the old order is under threat, but that has happened before, during this era in international relations, as well as earlier ones. In fact, these occasional threats often remind people about the value of the system, however huge the cost in blood and treasure the lesson might impose. he old order might have weaknesses, or hidden strengths; it might be weakened by current events, or reinvigorated; it might be influenced by new technological developments, or impervious to them. All we can say is that the first reports are always wrong, or at least misleading. As another famous commentator said, "It ain't over 'til it's over."