Jordan Strikes Out
Three increasingly-embarrassing defeats is all you get, apparently.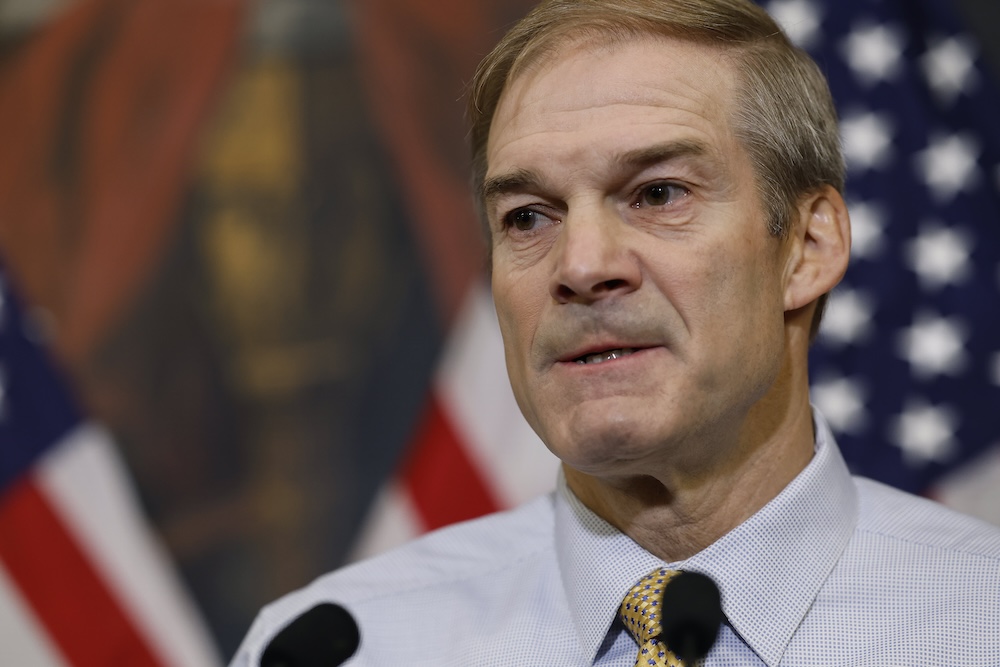 WaPo Breaking: "House Republicans vote to drop Jordan as speaker nominee"
House Republicans, meeting behind closed doors, voted Friday by secret ballot for Jordan (Ohio) to step aside following a third vote on the House floor in which Jordan fell well short of a majority of the full chamber. The move leaves the Republican conference without a speaker nominee more than two weeks after the ouster of Rep. Kevin McCarthy (R-Calif.). Lawmakers will return Monday to start the process over again.
For some reason, the Web version is way behind the app version but Matt Gaetz is crying about the unfairness of it all.
NYT:
Representative Jim Jordan of Ohio lost an internal vote to continue as his party's nominee for speaker on Friday, plunging the House into further uncertainty and sending Republicans searching for a new leader.

The vote came hours after Mr. Jordan failed for a third time to win election as House speaker, leaving his party with no consensus on a way forward and the chamber paralyzed in the face of growing pressure to get back to business.

Mr. Jordan had pushed ahead with the vote despite clear signs that he would fall short, and the outcome showed that he had actually lost ground, with 25 Republicans opposing him compared to the 22 who voted against him on his last try on Wednesday. Needing 215 votes to win, he received 194.

Three Republicans from swing districts won by President Biden — Representatives Marc Molinaro of New York, Brian Fitzpatrick of Pennsylvania and Thomas H. Kean Jr. of New Jersey — abandoned Mr. Jordan after supporting him earlier.

"Unfortunately Jim is no longer going to be the nominee," said former Speaker Kevin McCarthy, whose ouster 18 days ago by hard-right rebels threw the House into disarray. "We will have to go back to the drawing board."

There is no consensus among Republicans about an alternative candidate to Mr. Jordan. Republicans have already shown resistance to a temporary solution that would give Representative Patrick T. McHenry of North Carolina, who is acting as speaker pro tempore, the authority to run the House for a few months. The ideological and personal divisions that have flared in recent days show no signs of abating.
and
Representative Andy Ogles of Tennessee said it was "absurd" that Republicans were going home for the weekend instead of restarting the process immediately. He added that the majority of the members in the conference shouted, "No!" when the schedule was announced. "We're not done, and we shouldn't be leaving," he said.
and
Meanwhile, it's hard to overstate how spitting mad conservatives are. Representative Matt Gaetz of Florida says Jordan was "knifed by secret ballot, anonymously, in a closed-door meeting in the bowels of the Capitol." Gaetz says, "This was truly swamp tactics on display."
Again, the sheer deliciousness of Gaetz, who essentially single-handedly got us into this mess (granted, 7 idiots went along) whining about his guy being denied a chance to run for a fourth ballot, having garnered fewer votes than the guy that was ousted, McCarthy, and done successively worse on each ballot, it something to behold.