Judiciary Committee Advances Kavanaugh Nomination Amid Talk Of Delay
The Senate Judiciary Committee voted to advance the nomination of Judge Brett Kavanaugh to the floor, but a last minute maneuver could delay a final vote pending an F.B.I. investigation.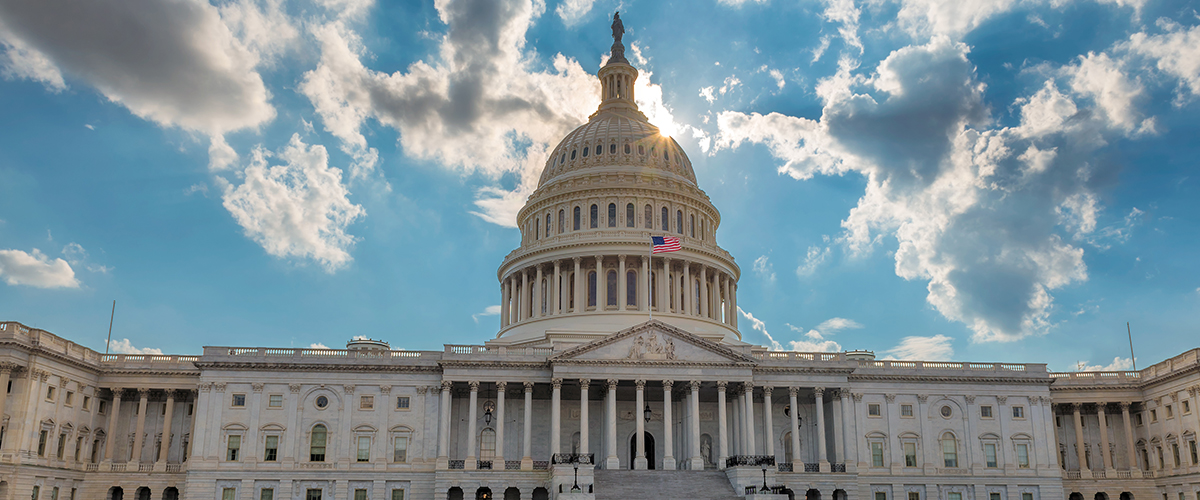 As expected, the Senate Judiciary Committee voted to send the nomination of Brett Kavanaugh to the Supreme Court to the floor, but it remains somewhat unclear how quickly the Senate will be voting on the matter thanks to a last-minute move by Senator Jeff Flake:
WASHINGTON — The Senate Judiciary Committee voted along party lines Friday to advance Judge Brett M. Kavanaugh's nomination to the full Senate, but in a dramatic reversal, Senator Jeff Flake of Arizona said he would not support final confirmation until the F.B.I. investigates accusations of sexual assault leveled against Judge Kavanaugh.

The decision put a cloud over what Republicans expected to be a triumphant day, but they still had reason to be optimistic: Despite adamant Democratic opposition, they were still able to muscle the nomination through committee with an 11-to-10 vote and send it to the full Senate with a favorable recommendation.

Mr. Flake, an Arizona Republican, had announced Friday morning that he would vote to confirm Judge Kavanaugh, President Trump's Supreme Court nominee, less than 24 hours after a remarkable public hearing with a woman accusing him of sexual assault.

But after nearly an hour of hushed negotiations with Democratic senators in an anteroom to the chamber on Friday, Mr. Flake, who is retiring at the end of the term, chose a different course. His decision threw the nomination into uncertainty just moments before the panel was set to vote.

"We ought to do what we can to make sure we do all due diligence with a nomination this important," Mr. Flake said when senators returned to the hearing room. "This country is being ripped apart here."

He said he was seeking an F.B.I. investigation "limited in time and scope to the current allegations that are there."

President Trump said Friday that he had only just heard about what was going on with the Judiciary Committee. He said he found the testimony of the accuser, Christine Blasey Ford, credible and "very compelling, and she looks like a very fine woman to me."

He said he did not have any message for the senators considering the nomination. "They have to do what they think is right and be comfortable with themselves," he said.

Senators could not immediately get ahold of the F.B.I. director, Christopher A. Wray, according to a person familiar with their discussions, and spoke on Friday afternoon to Rod J. Rosenstein, the deputy attorney general, about whether the limited investigation could be done in a week. The White House was lobbying Mr. Flake against his call for a delay in the confirmation vote, according to two people familiar with the discussions.

Mr. Flake is one of the few votes for Judge Kavanaugh still in play, giving him considerable sway over the how the chamber proceeds. But it is ultimately up the majority leader, Senator Mitch McConnell of Kentucky, to determine when to hold a final confirmation vote.
More from Politico:
Sen. Jeff Flake (R-Ariz.) on Friday brought Brett Kavanaugh's Supreme Court nomination to the brink of victory, then into significant uncertainty, in a matter of hours.

The swing-vote senator announced his support for President Donald Trump's high court pick Friday morning. But after a dramatic series of closed-door meetings with senators from both parties, he said that he would "only be comfortable" voting yes in the end after the FBI investigates a sexual assault allegation against Kavanaugh.

"I think it would be proper to delay the floor vote for up to but not more than one week in order to let the FBI do an investigation, limited in time and scope," Flake told fellow senators on the Judiciary Committee. The committee voted to advance Kavanaugh's nomination.

The latest head-spinning twist may not stop Kavanaugh's nomination from coming to the Senate floor by this weekend. But Flake's maneuver drops a political land mine in the lap of Majority Leader Mitch McConnell (R-Ky.) and the White House, which now must decide whether and how to initiate the FBI inquiry Flake sought.

"This country is being ripped apart here," Flake told fellow senators as national anger flares over Christine Blasey Ford's sexual assault allegation against Kavanaugh.
Shortly before the Judiciary Committee hearing began, Senator Flake, who last night had appeared to be genuinely conflicted after a day of testimony from Christine Blasey Ford and Judge Brett Kavanaugh, had said that he would vote yes on the nomination, which came as a disappointment to many Democrats who had hoped that he might be the one Republican on the Committee who would be able to slow the process down by voting not to advance the nomination to the floor. By the end of the morning during which Senators on both sides made speeches for and against the nomination, though, Flake appeared to waiver and at the last minute came out with this proposal that would involve advancing the nomination but agreeing that a final vote would be delayed for a week to allow for an investigation by the FBI into the charges that are before the committee, which includes not only Blasey Ford's charges but also those made by Deborah Ramirez and Julie Swetnick. The last-minute maneuver confused many Senators, especially given the fact that Flake ended up voting in favor of sending the nomination to the floor. In doing so, though, Flake said he did so with the idea that there would be a delay on a floor vote to allow for an investigation.
Almost immediately after the Committee vote concluded, Senators  Lisa Murkowski and Joe Manchin said that they backed Flake's position. If these two Senators are on board, then it's likely that Susan Collins will be as well, meaning that Senator McConnell would lack the votes to proceed without meeting the request that Flake is putting forward. At this point, the ball is in McConnell's court regarding the fate of the nomination. If he tries to go forward and Flake et al stay together, then the nomination will fail. This would mean that the sensible course of action would be to ask the President to order the FBI to reopen the FBI investigation to investigate the charges that have been made against Judge Kavanaugh. In all likelihood, this is an investigation that could end up taking far less than a week. The other possibility is that the F.B.I. would say that they need more than a week to do a thorough investigation, and it's unclear what the Senate will do at that point. Whether McConnell will take this sensible course of action remains to be seen.