Kamala Harris's Campaign Appears To Be Falling Apart
After a promising start, Kamala Harris's campaign appears to be in crisis mode.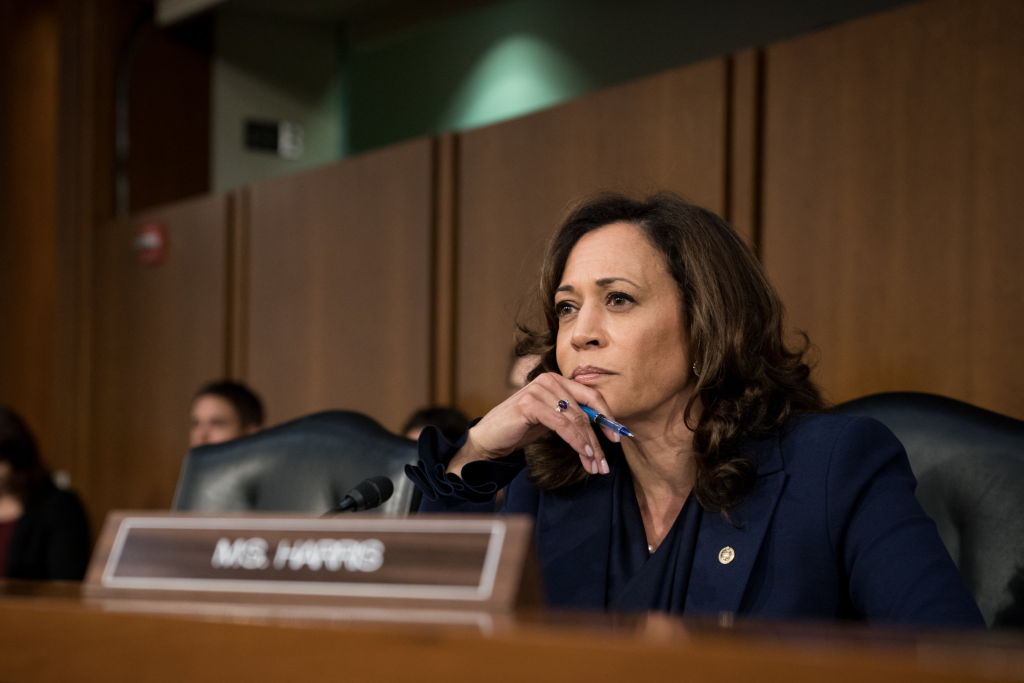 Politico reports that Kamala Harris's campaign, which has been floundering for weeks amid falling poll numbers and cutbacks in campaign staff due to slowing donations is in the middle of a meltdown:
BALTIMORE — Kamala Harris' campaign is careening toward a crackup.

As the California senator crisscrosses the country trying to revive her sputtering presidential bid, aides at her fast-shrinking headquarters are deep into the finger-pointing stages. And much of the blame is being placed on campaign manager Juan Rodriguez.

After Rodriguez announced dozens of layoffs and re-deployments in late October to stem overspending, three more staffers at headquarters here were let go and another quit in recent days, aides told POLITICO. Officials said they've become increasingly frustrated at the campaign chief's lack of clarity about what changes have been made to right the ship and his plans to turn the situation around. They hold Rodriguez responsible for questionable budget decisions, including continuing to bring on new hires shortly before the layoffs began.

Amid the turmoil, some aides have gone directly to campaign chair Maya Harris, the candidate's sister, and argued that Rodriguez needs to be replaced if Harris has any hope of a turnaround, according to two officials.

"It's a campaign of id," said one senior Harris official, laying much of the blame on Rodriguez, but also pointing to a leaderless structure at the top that's been allowed to flail without accountability. "What feels right, what impulse you have right now, what emotion, what frustration," the official added. The person described the current state of the campaign in blunt terms: "No discipline. No plan. No strategy."

This account is based on interviews with more than a dozen current and former staffers as well as others close to the campaign, including donors. The sources were granted anonymity to speak freely about the turmoil within the organization and protect them from repercussions.

The internal strife is the latest discouraging development for Harris' once-encouraging candidacy. She has slid into low single digits and is now banking on a top-tier performance in Iowa to pull her back into contention. Inside the campaign, which had already experienced staff shakeups before the layoffs, rank and file aides are fed up with the weak leadership and uncertainty around internal communication, planning and executing on a clear vision. They say the constant shifting has eroded trust in the upper ranks.
This latest report comes after several others that clearly seem to indicate that the wheels are coming off of Harris's campaign and that she may be reaching the point of no recovery. Earlier this month it was reported that Harris was cutting back staff in every state except Iowa, where she apparently is concentrating her campaign efforts. It also comes after months of declining poll numbers and disappearing press attention as the front runners in the Democratic field appears to narrow down to Joe Biden, Elizabeth Warren, Bernie Sanders, and Pete Buttigieg.
After peaking in the polls in the immediate aftermath of the first Democratic debate in June, the former Attorney General and current Senator from California began to slip in the polls and has not been able to stop that slide. Currently, for example, she's polling at 5.3% in the RealClearPolitics national polling average, a significant drop from her peak shortly after the first debate, when she reached 15.9% and briefly held on to third place behind Biden and Sanders, the two frontrunners at the time. In the statewide polls, she isn't faring much better. In Iowa, the state where she appears to be concentrating her resources at this point, she's in sixth place at 3.6% after peaking over the summer at 16.0%. In Nevada, she's in fifth place, just ahead of billionaire gadfly Tom Steyer. Her best performance is in South Carolina, but even there she stands at 7.3% while the rest of the field in front of her is in double digits. Even in her home state of California, she's in fourth place at 8.0% while her competition — Biden, Warren, and Sanders — are all in double digits.
Her fortunes in New Hampshire have been similarly bad since her peak after the June debate. In a poll in July from Saint Anslem College, Harris was in second place behind Joe Biden with 18% support. In the most recent poll from the same pollster, she's in fifth place at 5% The Granite State poll average shows a similar fall off. In mid-July, she was at a 14.8% average, which put her in third place just behind Bernie Sanders, who of course had won the state in 2016's primary. Today she stands at 2.3 % in eighth place behind Warren, Biden, Sanders, Buttigieg, Klobuchar, Gabbard, and Yang.
The second issue that Harris is facing is, as noted, a serious money problem that threatens to cause the campaign to significant problems just as we are heading into the closing months of the pre-primary part of the campaign. The best evidence of that can be seen in the fact that she raised just $11.6 million in the most recent quarter of the year, roughly the same numbers she saw in the first and second quarters of the year. More importantly, her cash-on-hand numbers were among the worst of any of the top five candidates, and that is only going to get worse if her fundraising continues to slow down.
Taking all of this into account, it's no surprise that the campaign is in the middle of an internal meltdown. This is what happens to a campaign when it is effectively on life support, which is clearly the issue for Harris now. It's still possible that she'll turn things around, of course, and she'll have that opportunity starting at next week's debate. She doesn't have much time to turn things around, though, and the odds are not looking good.