Line of the Day – "Welcome to Big Time Politics, Rand Paul" Edition
Man running for United States Senate shocked to learn that he has to be careful what he says.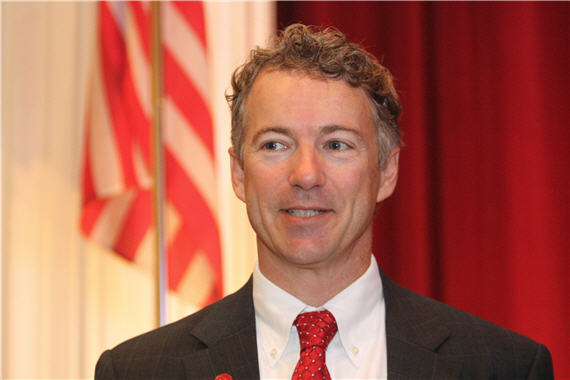 Via an interview with Dave Wiegel:
"it's amazing how you say things and they get blown into things you didn't say! I'm not even sure I can talk to some people anymore because they take things out of context."
The thing is, that's politics and it is amplified the more prominent the office to which one aspires and is part of the reason that politicians typically cut their teeth on less prominent offices so as to learn how to navigate the process.  To jump from relative obscurity to major party nominee for one of the most prominent offices in land is almost certainly going to mean some verbal gaffes and certainly some critical, indeed, hostile, press coverage.
Indeed, the above quote goes with any kind of public utterances to an audience.  Over the years I have certainly been misunderstood and/or quoted out of context as a blogger, writer, and a a professor.  My audience, however, is smaller than Paul's and the general consequences of misapprehension of my words is several quanta less significant.
UPDATE (James Joyner):  It's amusing that Dave Weigel is the one breaking the story, since he's learned exactly the same lesson the hard way overnight.