Looks Like Romney Really Meant the 47% Remark
Believing the maker/taker dichotomy.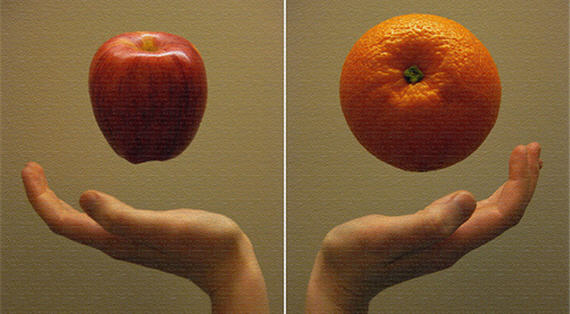 Doug Mataconis note the following from Romney yesterday in an explanation of why he lost:
In a conference call on Wednesday afternoon with his national finance committee, Mr. Romney said that the president had followed the "old playbook" of wooing specific interest groups — "especially the African-American community, the Hispanic community and young people," Mr. Romney explained — with targeted gifts and initiatives.

"In each case they were very generous in what they gave to those groups," Mr. Romney said.

"With regards to the young people, for instance, a forgiveness of college loan interest, was a big gift," he said. "Free contraceptives were very big with young college-aged women. And then, finally, Obamacare also made a difference for them, because as you know, anybody now 26 years of age and younger was now going to be part of their parents' plan, and that was a big gift to young people. They turned out in large numbers, a larger share in this election even than in 2008." (Source)
This sounds a great deal like the infamous "47%" remark (also given to a bunch of donors):
"There are 47 percent of the people who will vote for the president no matter what. All right, there are 47 percent who are with him, who are dependent upon government, who believe that they are victims, who believe that government has a responsibility to care for them, who believe that they are entitled to health care, to food, to housing, to you name it. That that's an entitlement. And the government should give it to them. And they will vote for this president no matter what. And I mean, the president starts off with 48, 49, 48—he starts off with a huge number. These are people who pay no income tax. Forty-seven percent of Americans pay no income tax. So our message of low taxes doesn't connect. And he'll be out there talking about tax cuts for the rich. I mean that's what they sell every four years. And so my job is not to worry about those people—I'll never convince them that they should take personal responsibility and care for their lives."
As such, I guess Romney was spinning (to be kind) or prevaricating (to be accurate) when he told Sean Hannity the following regarding the 47% comment:
"Clearly in a campaign, with hundreds if not thousands of speeches and question-and-answer sessions, now and then you're going to say something that doesn't come out right. In this case, I said something that's just completely wrong."
The best possible interpretation of these remarks is that Romney does not believe this thesis, but even in defeat, has to lie to the money men. The more likely interpretation is that this is exactly what he believes.  And based on post-election commentary (and the reactions of many people I know), this is a popular notion amongst many on the Republican side of the ledger.
Here's the empirical problem:  if our parties were truly cleaved along class lines, then we would see voting patterns based almost exclusively, if not exclusively, along wealth lines.  While we see some divisions along these lines, we do not have class-based voting (i.e., the Dems are not the party solely of the poor nor are the Reps the party exclusively of the rich).  There are a lot of lower income whites (in particular) who vote Republican and there are a substantial number of middle and upper class persons who vote Democratic.
For example, Gallup polled registered voters in September based on income and found the following:
While we see some clear class-based divisions, they are hardly as pronounced as Romney, et al., is making it out to be.  Not only are there clearly substantial number of poor persons voting Romney, there is a sizeable percentage of the wealthy voting Obama.
Quite frankly, if the Democrats were, in fact, exclusively the party of the poor, we would see different policy proposals from them.
At a minimum:  Romney (or any Republican for that matter) needs a substantial percentage of the 47%ers to win the presidency.  As a Reuters story noted at the time of the 47% remark:
The "47 percent" aren't just low-income city dwellers who rely on food stamps, housing support and other programs that traditionally have been championed by Democrats.

Many are retirees and working-class white voters who are wary of government's role in their lives and who have tended to vote for Republicans in recent years, even as they take advantage of tax credits and government assistance.
Indeed, not understanding this fact is a sign of a resounding level of innumeracy on the part of Romney and his supporters (as well as a lack of understanding of any number of policies in the US).
I would note, in conclusion, that a lot of the division in the electorate is not about voting for freebies, it is often about voting for which set of policy theories and priorities one buys into.   Just like some social conservatives in the lower class might well vote against their economic interests because they have staunch views on abortion or gay marriage, many who might face tax increases under Obama's policy proposals find they believe those outcomes are preferable for the country, even if it means a bit of personal hit in the pocketbook.  As I keep stressing:  policy matters.  And, further, the Republicans need to stop telling themselves simplistic tales about the way politics works, or they will continue to have trouble at the ballot box.
More importantly, however, if we want to generate a deeper understanding of the dynamics in question, is the fact that we have to acknowledge that a pure "maker" class and a pure "taker" class does not exist (or, if one prefers, one cannot pretend that 47% are on the dole and 53% produce everything).  We all receive benefits from government in one form or another and we all pay in to one degree or another.  Pretending otherwise is to play a child's game instead of engaging in reality.
(This all relates to the whole "you did not build that" brouhaha).
More past writings on this subject:
And, as I often tempted to do in such discussion, here's a link to the Life of Brian.