Meet Donald Trump, Your New GOP Frontrunner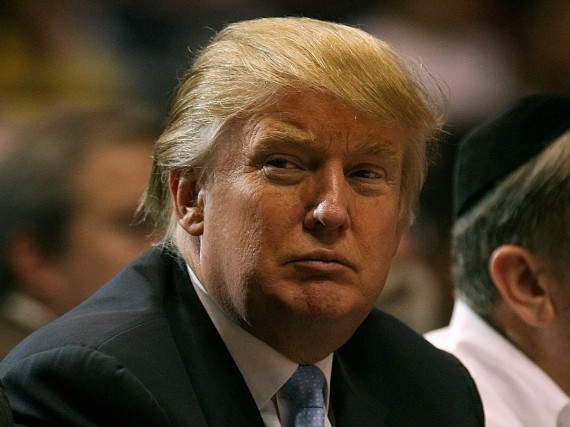 Another poll shows Donald Trump leading the GOP 2012 field:
Republican primary voters at this early stage of the game now give billionaire developer Donald Trump the edge over presumptive favorites Mitt Romney and Mike Huckabee in the race to be the GOP's presidential nominee in 2012.

A new Rasmussen Reports national telephone survey of Likely Republican Primary Voters finds Trump with 19% support, just ahead of the former governors, Massachusetts' Romney at 17% and Arkansas' Huckabee with 15%.

Former Alaska Governor Sarah Palin and ex-House Speaker Newt Gingrich are tied for fourth place with nine percent (9%) each, closely followed by Texas Congressman Ron Paul at eight percent (8%). Rounding out the list are former Minnesota Governor Tim Pawlenty (5%) and Mitch Daniels, the current governor of Indiana, at three percent (3%). Five percent (5%) like some other candidate, and 11% are undecided when presented with this list of candidates.

(…)

Trump is the top choice of likely primary voters who are Tea Party members with 22% support, compared to 16% support among non-members. Romney is the top choice of those who are not members of the grass roots movement.

Huckabee runs strongest among primary voters who are Evangelical Christians with 23% support. Romney leads among other Protestants and is tied with Trump among Catholic voters. Trump has a slight edge among likely primary voters of other faiths.

The nationally-known businessman and reality TV star leads among most income groups, too. He's also ahead among married voters and those with children in the home.
All the usual caveats about early polling apply, of course, but it is still extraordinary and somewhat disturbing that this empty suit with hair is capturing so much support from Republicans.