Mitt Romney Leads In New Pennsylvania Poll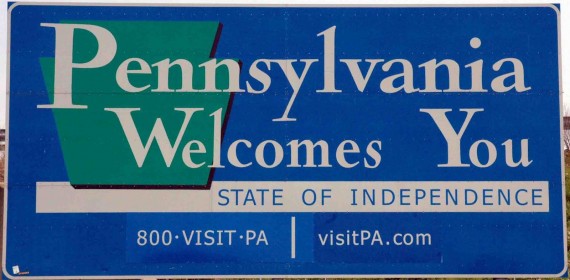 Two days after losing three more primaries, Rick Santorum appears to be in trouble in his home state:
Mitt Romney's taken the lead in PPP's newest poll of Rick Santorum's home state of Pennsylvania. Romney has 42% to 37% for Santorum with Ron Paul at 9% and Newt Gingrich at 6%. The numbers represent a dramatic turnaround from when PPP polled the state a month ago. Romney's gained 17 points, going from 25% to 42%. Meanwhile Santorum's dropped 6 points from 43% to 37%, for an overall swing of 23 points in the last four weeks.

Pennsylvania Republicans are expressing major doubts about Santorum's viability both in the primary and the general election. Only 36% of GOP voters think Santorum has a realistic chance at the nomination to 54% who believe he does not. And when it comes to matching up against Barack Obama in the fall only 24% of Republicans think Santorum would provide their best chance for a victory while 49% think that designation belongs to Romney.

Santorum's favorability numbers haven't really changed from a month ago. He was at 64/30 and now he's at 62/31. But Romney's seen quite a bit of improvement in his image, perhaps reflecting growing acceptance that he will be the nominee. His favorability has improved a net 16 points from +6 (46/40) to +22 (57/35).

Romney's made huge in roads with the groups that have tended to fuel Santorum's success. What was a 37 point lead for Santorum with Evangelicals is now only 10 points at 44-34. What was a 32 point advantage for him with Tea Party voters is now only 6 at 41-35. And in the greatest sign that conservatives are starting to really around Romney a little bit, what was a 51 point deficit for him with 'very conservative' voters is now only 11 points at 44-33.
This poll was taken yesterday so likely includes at least some reflection of the impact of Romney's three victories on Tuesday night. It's also the first poll to show Romney leading in the the Keystone State, but it's likely not to be the last. If this trend continues, the GOP race may finally be coming to an end on April 24th.