Netanyahu's Speech To Congress Becoming Even More Of A Partisan Football
Prime Minister Benjamin Netanyhu's speech to Congress is becoming even more partisan, much to the apparent chagrin of the Israelis.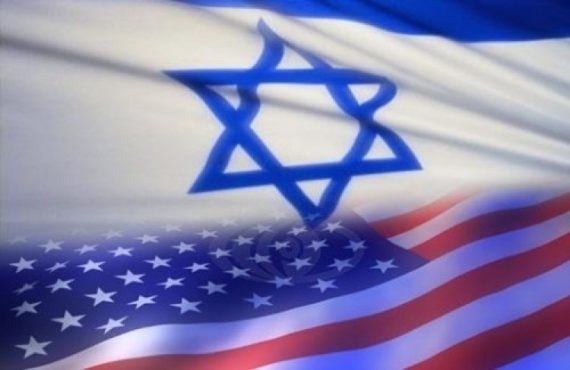 Israel appears to be trying to pin blame on Congressional Republicans for the diplomatic mess that has been created by the invitation to Prime Minister Netanyahu to address a Joint Session of Congress on the eve of Israel's Parliamentary elections notwithstanding objections from the Obama Administration and Congressional Democrats:
A senior Israeli official suggested on Friday that Prime Minister Benjamin Netanyahu had been misled into thinking an invitation to address the U.S. Congress on Iran next month was fully supported by the Democrats.

Netanyahu was invited by the Republican speaker of the house, John Boehner, to address Congress on March 3, an invitation Boehner originally described as bipartisan.

The move angered the White House, which is upset about the event coming two weeks before Israeli elections and that Netanyahu, who has a testy relationship with Democratic President Barack Obama, is expected to be critical of U.S. policy on Iran.

"It appears that the speaker of Congress made a move, in which we trusted, but which it ultimately became clear was a one sided move and not a move by both sides," Deputy Israeli Foreign Minister Tzachi Hanegbi told 102 FM Tel Aviv Radio on Friday.

The interviewer asked if that meant Netanyahu had been "misled" into believing Boehner's invitation was bipartisan, a characterization Hanegbi did not contest.

Asked whether the prime minister should cancel or postpone the speech, Hanegbi said: "What would the outcome be then? The outcome would be that we forsake an arena in which there is a going to be a very dramatic decision (on Iran)."

The invitation has led to criticism of Boehner by Democrats and repeated statements by Boehner and other Republicans explaining their position.

Top Democratic lawmaker Nancy Pelosi said on Thursday the event was "politicized" and she hoped it would not take place – piling pressure on Netanyahu after the White House said it would not meet him during the visit.
Daniel Larison isn't buying it:
I don't think anyone will buy the story that Netanyahu was so unaware of the Speaker's intention to rebuke the president on Iran that he really could have believed it was a bipartisan invitation. Even a minimally-informed follower of American politics would be able to see through the pretense that this was a bipartisan offer. This story is an odd sort of spin, since it actually manages to make Netanyahu look worse in some respects than he did before.
The spin seems implausible to me as well. Whatever else you might say about him, Netanyahu is obviously an intelligent man and, more importantly, he's someone whose experiences have given him insights on how politics works in the United States that many foreign leaders likely don't have. It's simply not plausible that neither he nor his advisers would be aware enough of the political situation in Congress to realize that accepting this invitation to address Congress regarding sanctions legislation that the White House has already publicly stated that it opposes due to the fact that it interferes with the ongoing international negotiations with Iran would set off the very partisan battle that we are seeing right now. Indeed, given the fact that Israeli leaders have historically been very careful about not wanting the issue of U.S, support for Israel to become a partisan issue, one would think that Netanyahu and his advisers would have been even more acutely aware of the consequences of allowing the Prime Minister to be pulled into a partisan dispute on Capitol Hill.
Now that they are in the middle of a dispute they probably would have preferred to avoid, though, the Israelis find themselves in a quandry. Go forward with the speech and risk poisoning the well of U.S.-Israeli relations or cancel the speech and admit that it was wrong to accept the invitation to begin with. The fact that Vice-President Biden has announced that he will not be attending the speech due to "overseas travel," a move that is likely to lead many other Democrats to feel free to skip the speech or at least announce that they are doing so. If nothing else, this indicates that keeping the speech as scheduled will just guarantee that it becomes more and more partisan. Given that, I suspect that we'll be seeing an announcement in the near future that the speech has been "postponed" or rescheduled.