Obama Adminsitration Backtracking On Smog Rules Angers Environmentalists
Environmentalists are upset by President Obama's decision to abandon stringent new smog regulations, but he made the right decision.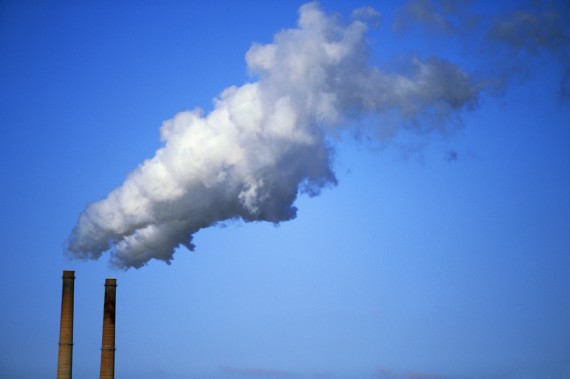 Yesterday, the Obama Administration announced that the President had rejected a proposed new rule from the Environmental Protection Agency that was aimed at reducing smog in the atmosphere:
The president rejected a proposed rule from the Environmental Protection Agency that would have significantly reduced emissions of smog-causing chemicals, saying that it would impose too severe a burden on industry and local governments at a time of economic distress.

Business groups and Republicans in Congress had complained that meeting the new standard, which governs emissions of so-called ground-level ozone, would cost billions of dollars and hundreds of thousands of jobs.

The White House announcement came barely an hour after another weak jobs report from the Labor Department and in the midst of an intensifying political debate over the impact of federal regulations on job creation that is already a major focus of the presidential campaign.

The president is planning a major address next week on new measures to stimulate employment. Republicans in Congress and on the campaign trail have harshly criticized a number of the administration's environmental and health regulations, which they say are depressing hiring and forcing the export of jobs.

The E.P.A., following the recommendation of its scientific advisers, had proposed lowering the so-called ozone standard of 75 parts per billion, set at the end of the Bush administration, to a stricter standard of 60 to 70 parts per billion. The change would have thrown hundreds of American counties out of compliance with the Clean Air Act and required a major enforcement effort by state and local officials, as well as new emissions controls at industries across the country.

The administration will try to follow the more lenient Bush administration standard set in 2008 until a scheduled reconsideration of acceptable pollution limits in 2013. Environmental advocates vowed on Friday to challenge that standard in court, saying it is too weak to protect public health adequately.
Not surprisingly, environmental groups are not happy about the decision, and they're clearly frustrated by the fact that the President seems to think that they have nowhere else to go politically:
For green groups, President Barack Obama's retreat on ozone standards is another reason to question how aggressively they want to support his reelection in 2012.

Even more bruising: The realization that they may not have much choice.

"We have no place else left to go but home," said one official at a major environmental group, speaking on background Friday. "So the enviros come out looking weak once again because of today and we're all screaming bloody murder.

"But you know what," the official said. "At the end of the day, I don't think the White House is unhappy to hear us complain."

That could be a dangerous assumption for the administration to make, warned activist Ralph Nader, the former Green Party candidate who siphoned off enough votes in 2000 to deny the White House to Al Gore.

"I know [Obama] thinks all these people voted for him and they have nowhere to go in 2012 because the Republicans are worse," said Nader, speaking during yet another day of White House protests against a proposed tar-sands-oil pipeline from Canada. "But they can stay home.

They can closet their enthusiasm. They can end their contributions to him. And that's not what he needs to be reelected."

A similar warning came from MoveOn Executive Director Justin Ruben, calling the ozone decision just the latest in a series of disappointments.

"Many MoveOn members are wondering today how they can ever work for President Obama's reelection, or make the case for him to their neighbors, when he does something like this, after extending the Bush tax cuts for the rich, and giving in to tea party demands on the debt deal," Ruben said in a statement. "This is a decision we'd expect from George W. Bush."
The reaction on the left side of the blogosphere evidences the same level of frustration. Daily Kos calls the Administration's explanation for its decision "blatantly preposterous."  Lawyers, Guns & Money laments the compromises made by yet another President that the environmental lobby had pinned its hopes on:
The president's greatest power on environmental issues is through the executive branch and working with regulatory agencies. We saw George W. Bush do this very effectively-he wanted to eviscerate environmental regulations and he did. But Obama has generally refused to go down this road. While I think most of us were encourage by the appointment of Stephen Chu as Secretary of Energy, his appointment of Ken Salazar as opposed to someone like Raul Grijalva as Secretary of the Interior was very disappointing. Salazar has always been friendly to the energy industry and we've seen his Department of the Interior follow that path. Obama has not been strong on rallying for the National Park Service (which provides jobs, good environmental management considering the number of visitors and a big place in Americans' hearts). He hasn't pushed much for wilderness or new protections for federal lands. He signed the wilderness bill in 2009, but that was drafted before he took office.

Like most other issues, Obama caved on clean energy pretty fast, opening up drilling off the Atlantic Coast, apparently thinking this would get petroleum companies behind his energy policy, which showed his typical naivete when it comes to how Washington works. He stopped deepwater drilling after last year's oil spill but that's on its way back to pre-spill heights with no real additional regulations to prevent future problems.

And now we see Obama opposing the rules on clean air developed by his own EPA, apparently because he buys into the idea that environmental regulations hurt the economy and cause unemployment, an assertion commonly repeated but without empirical evidence.

It's all extremely discouraging.
Of course it is, but that's because the President doesn't just represent the environmental lobby and isn't just in office to enforce their idea of utopia. He represents the nation as a whole, and he has to consider the entire national interest when he's making decisions like this one. Despite what the excerpt above claims, it's fairly obvious that regulations that increase the cost cost of doing business do have an impact on economic growth, which in turn has an impact on hiring and unemployment. At some point, a trade off needs to be made between environmental purity and other national interests, and it's not at all clear to me that the Administration made a mistake here, even if you accept the arguments of the environmentalists. Making it more expensive to do business while the economy teeters on the brink of another recession makes no sense whatsoever, and the Administration would have been irresponsible to allow that to happen.
Digging deeper, though, you find that these proposed rules were so stringent that compliance likely would've been prohibitively expensive for businesses in many parts of the country:
Critics say the new EPA target levels are overly burdensome and unrealistic.

"The EPA has set the proposed range so low, between 60 and 70 ppb, that they're getting very close to background levels," Alicia Meads, energy and resources policy director for the National Association of Manufacturers, said. "So, essentially, if the EPA sets it close to 60 ppb, areas like Yellowstone National Park are going to be in non-attainment."

In addition to expected job losses, Meads said costs for meeting these new regulations would be split between local governments, small businesses and industry.

In a letter to Obama urging him to stop these regulations, a coalition between NAM and 35 state-level manufacturing associations cites a Manufacturers Alliance study that estimates the EPA's new ozone regulations would eliminate 7.3 million jobs by 2020.

If local governments refuse to comply with these mandates, Mike McKenna of the American Energy Alliance said they will put their federal highway funds in jeopardy. The EPA could also take over the local government and develop a plan for them.

According to McKenna, athough the EPA doesn't administer federal highway funding, the Clean Air Act gives the agency the power to withhold the funding if local governments don't follow its mandates.
Based on this, it seems clear to me that the President made the right decision here. Even if you believe that the already existing rules need to be strengthened, and that isn't clear by any means, these rules clearly went too far and clearly should not have been implemented in a time of economic stagnation. What environmentalists don't seem to understand in situations like this is that there's a cost-benefit analysis that needs to be made when considering regulations like this, and, sometimes, the cost far outweighs the benefit. This was one of those times.