Obama Crushing Romney Among Latino Voters
Mitt Romney continues to trail the President very badly among Latino voters. That could be a big problem in November.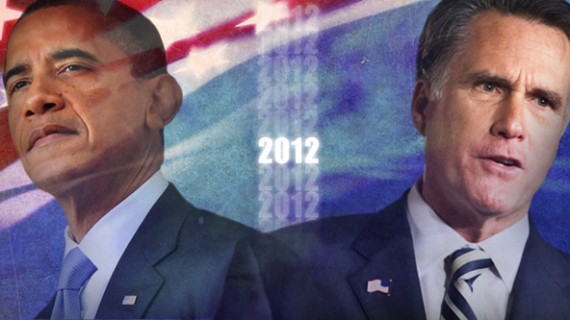 A new USA Today/Gallup Poll finds that President Obama's support among Latino voters continues to grow, and Mitt Romney continues to have serious problems with a key demographic group as we get closer to the 2012 Election:
WASHINGTON - President Obama has built an overwhelming lead among Latino voters, a nationwide USA TODAY/Gallup Poll of Hispanics finds, as Republican challenger Mitt Romney faces a difficult path ahead to make inroads among what has been the nation's fastest-growing ethnic group for a generation.

The president leads Romney 66%-25% among more than 1,000 Latino registered voters surveyed April 16 to May 31, matching his muscular showing in the 2008 election among Hispanics. Romney is in the weakest position among Latinos of any presidential contender since 1996 — and in those intervening 16 years their percentage of the electorate has doubled.

Since the poll was taken, Obama has fortified Hispanic enthusiasm by announcing he would block the deportation of an estimated 800,000 undocumented young Latinos who were brought to the United States as children. In a subsequent USA TODAY/Gallup survey, taken Wednesday-Saturday, more than eight in 10 Latinos approved of the president's action, most of them strongly.

"I've seen that affect a lot of families, so that's actually something I'm pretty much in favor of," says Jonny Rozyla, 22, a college student from Anoka, Minn., a poll respondent who was interviewed by phone. His mother was born in the United States and his father emigrated from Mexico. Rozyla says he "strongly disagrees" with Romney's statements about a controversial Arizona immigration law. "I don't think he's for the people, mostly," he says of Romney. "He's more for the rich than the poor."

Romney's troubles with Hispanic voters are likely to be spotlighted this week if the Supreme Court, as expected, rules on the constitutionality of the Arizona law, which requires police to check a person's immigration status when there is reasonable doubt about it.
There is some hope for the Republicans in these numbers that suggests that, if they play their cards correctly, Latino voters are far from being permanently ensconced in the Democratic camp:
The USA TODAY Poll's findings offer encouragement for Republicans down the road. Among second-generation Latinos — that is, those whose parents were born in the United States — attitudes about the role of government shift significantly and openness to conservative policies expand.

That doesn't mean Republicans are guaranteed to gain Hispanic support over time, but it does mean there will be more opportunities for them to do so. That raises questions about the argument by some analysts that the nation's changing demographics all but ensure Democratic majorities in the future.

Consider: On a list of a half-dozen issues, Latino registered voters who immigrated to theU.S. themselves rate immigration policies, a particular sore point with the GOP, as their highest priority. Latinos whose parents were born here rank immigration last.

Parker Maldonado, 43, a financial adviser from Goddard, Kan., who was called in the poll, is more concerned about pocketbook issues and argues that other Hispanics should be, too. His grandmother came from Puerto Rico and his grandfather emigrated from Spain. "Immigration is not going to mean anything if our economy doesn't improve," he says.

Asked about the issues most important to him, Joel Gomez, 31, who emigrated from Mexico 10 years ago, praises Obama's recent step for young Hispanics. "That's a relief for Latinos," says the Maryland construction worker, who was surveyed in Spanish. "We can walk without fear through the streets."

Gomez, who became a U.S. citizen three years ago, is inclined to cast his first presidential vote for Obama. Maldonado says he is likely to vote for Romney.

In the USA TODAY survey, Latino registered voters who immigrated say by almost 5-to-1 that the government should do more to solve our country's problems (a generally liberal view) rather than saying the government is trying to do too many things that should be left to individuals and businesses (a generally conservative view).

Among registered Hispanic voters who are the U.S.-born children of immigrants, that ratio narrows to nearly 2-1.
This difference between first and second generation immigrant, which is explored more broadly in Gallup's own report about the poll, isn't entirely surprising. Having been raised in different environments, it's entirely logical that these two groups would see the world at least slightly differently and would have differences of opinion about what the most important issues facing their community are at a given time. People for whom the immigration experienced, and perhaps even living part of that time as an illegal immigration, are going to be concerned about immigration. Second generation immigrants are likely to be more concerned about the same kind of "pocketbook" issues that other Americans are concerned with. All of this is, in some sense, part of the entire assimilation process. For example, you don't see many Italian-Americans for whom immigration is a big issue anymore.
In the long term, then, there are potential openings for Republicans among second and third generation Latino voters who are more likely to be receptive an economy-based message and less concerned about immigration issues. However, it's going to be some time before members of those second and third generations are going to amount to a significant part of the voting age population. For the time being, the majority of Latinos are likely to be far closer to that first generation, and far more interested in immigration issues. And that's where the GOP has a problem.
It's always worthwhile to note that these demographic group subgroup polls need to be taken with a grain of salt, and that the margin for error in these polls is often quite larger than it is for a normal poll. Nonetheless, a 66% to 25% gap in Latino support between President Obama and Mitt Romney is something that the Republicans need to be very concerned about. Romney's number is far below the 31% that John McCain garnered in 2008, and even further below the 44% of the Latino vote that George W. Bush grabbed in 2004. If the numbers for Romney stay this low, then it is going to be hard for him to be competitive in swing states like Nevada and Colorado, and it's even going to pose problems for him in a state like Virginia where the Latino population is relatively small, but where a huge advantage among a single demographic group could prove to be decisive. Two weeks ago, George Will said that Romney would lose if he falls below John McCain's 31% of the Latino vote in November. Right now, he's far below that number and, if this keeps up, it's going to be hard for him to catch up.