Obama Less Popular Than Fictional Presidents, More Popular Than Putin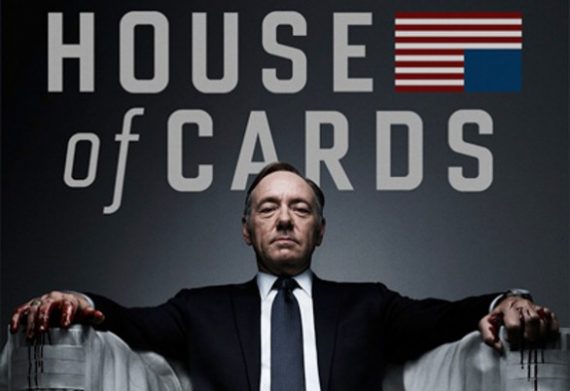 A new poll indicates that most fictional Presidents are more popular than the real thing:
Whether it's the earnest Josiah Bartlet from "The West Wing" or the manipulative Frank Underwood in "House of Cards," Americans prefer television presidents to their real-life POTUS, President Barack "No Drama" Obama.

A Reuters-Ipsos poll taken this month found 54 percent of Americans held an unfavorable opinion of Obama, known for his cool and cautious presidential style, while 46 percent were favorable.

In contrast, asked to imagine that David Palmer of "24" was president, 89 percent of those who had seen the real-time Fox counterterrorism drama said they held a favorable rating of the decisive president played by Dennis Haysbert.

Martin Sheen's Jed Bartlet of "The West Wing" – beloved by Democrats, including many who work in Obama's White House – was rated favorably by 82 percent of its NBC viewers.

In the dark universe of "Battlestar Galactica" on SyFy, president Laura Roslin, played by Mary McDonnell, drew a 78 percent favorable rating among fans of her quest to find earth and escape the Cylons, a race of humanoid killer robots.

(…)

Morally challenged fictional presidents also topped Obama's favorability ratings in the Reuters-Ipsos poll.

Of those who watch ABC's steamy drama "Scandal," 60 percent had a favorable view of Fitzgerald "Fitz" Grant, the philandering, scotch-swilling president played by Tony Goldwyn.

Frank Underwood also beat Obama.

In "House of Cards," Underwood, played by Kevin Spacey, kills a passed-out congressman by leaving him in a running car in a garage, and pushes a journalist into the path of a subway train.

Imagining Spacey's scheming character as president, 57 percent of respondents who have seen the Netflix political thriller said they held a favorable opinion of him.
There was some good news in the poll for President Obama, though. While he's not as popular as fictional Presidents, he is more popular than Russian President Vladimir Putin, who has a 76% unfavorable rating in the poll.