Obama, Romney, And The Phony Focus On Offshoring
The Obama campaign's focus on Mitt Romney's alleged involvement in moving companies overseas is entirely phony.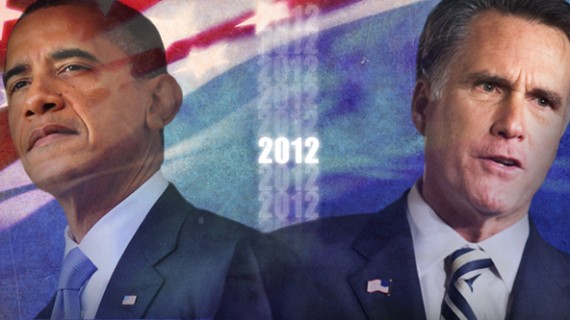 David Frum argues that the entire controversy over when Mitt Romney might or might not have left been, and what his degree of involvement at the company from 1999 through 2002 actually was, is pretty much a waste of time: 
What does any of this have to do with running for president? Not much, frankly. Whether Mitt Romney wins or loses, private equity firms will continue to press for more profitability — and in the tough economy of the 2010s, the quest for profitability leads to wage squeezes and job cuts. Whether Barack Obama loses or wins, the likely economic outlook for the bottom 60%-80% of the American workforce will remain grim.

How do we support living standards for ordinary workers in a world where Chinese and Indian workers are bidding to do the same jobs at a fraction of the pay? That's the question that haunts politics throughout the developed world.

But with nobody having any good answer — not Romney, not Obama — we're cast upon the furious but meaningless debate: Is Romney a liar for saying he left Bain Capital in 1999? Or is Obama a liar for saying he didn't?
Coming at the story from a different angle, Matthew Yglesias points out the absurdity of the issue that started this whole mess, the argument over so-called "offshoring":
Lost in the shuffle here is the question of what it is Romney is denying he's responsible for. Stipulate that Romney somehow had nothing to do with running a company of which he was the CEO and sole shareholder. Does he think, in retrospect, that his subordinates did something wrong by offshoring jobs? Clearly he didn't, which highlights the absurdity of his claims not to have been responsible. It's true that he wasn't running the country on a day-to-day basis, but he really was titular CEO and had Bain been doing something he deemed outrageous he could and should have stepped in to stop them. But he doesn't believe that. And what's more, all indications are that Barack Obama also doesn't think Bain was doing anything wrong. As president he's made no moves to make it illegal for companies to shift production work abroad and has publicly associated himself with a wide range of American firms—from GE to Apple and beyond—who've done just that to varying extents. And we all remember what happened to Obama's promise to renegotiate NAFTA after taking office, right?
Yglesias goes on to ask his readers a rather simple question, do they think its wrong that foreign car companies have built production facilities in the United States rather than keeping those jobs in their home countries? In the end, there's no substantive difference between Toyota and BMW setting up shop in the American South and an American company moving some of its manufacturing overseas. In both cases, the companies are seeking to take advantage of reduced costs and other efficiencies in an effort to maximize profits, which is, in the end, the primary task of any business. Toyota could make all of the cars it sells in the United States in Japan, and indeed there was a time that it used to, but then it would have to deal with shipping costs and the thousands of things that could go wrong and cause shipments to be delayed and supply in the target market to be reduced. The same goes for American companies that choose to "offshore" part of their business in other parts of the world. In many cases, of course, the primary motivation for the move is to reduce labor costs, but there have been many situations where that was the only way a company could continue operating profitably at all. So, the choice comes down to off-shoring or going out of business. Which alternative is better for the economy? I can't think of any situation where the second alternative would be the palatable one.
Yglesias is correct to point out that the President likely doesn't really have a problem with offshoring, and he certainly hasn't proposed any legislative or policy changes that would stop it, and he's unlikely to. After all, what we're really talking about here is a question of international trade and the policy of the United States for decades now has been to favor lower trade barriers an all respects. If the United States were to suddenly start imposing policies to make it difficult for domestic companies to locate overseas, then it's quite likely that other nations would retaliate in kind and make it more difficult for their corporations to locate facilities in the United States. President Obama simply isn't going to do that.
Michael Kinsley addressed this issue earlier this week:
In the presidential campaign, President Obama is trying to paint Mitt Romney as an incorrigible outsourcer, as if it were obvious why this is so terrible. Maybe it seems obvious: People lose their jobs when companies transfer parts of their operations overseas. But most economists believe in the theory of free trade, which holds that a nation cannot prosper by denying its citizens the benefit of cheap foreign labor.

It's a hard sell because the victims are concentrated and easy to identify, while the benefit is diffused through the whole economy. That's why so many politicians pay obeisance to free trade in the abstract but oppose it in the particular.

This seems to be Obama's approach, unfortunately. He accuses Romney of outsourcing both as governor of Massachusetts (letting a state contractor move its calling center operation to India) and before that as a businessman (as part of Romney's "buy, fillet and throw away the guts" method of corporate acquisition at Bain Capital). Romney replies that nothing he did was illegal (true, as far as we know) and that the Obama campaign misrepresents some of the facts (also true).

Obama apparently intends to skewer Romney as a businessman. His campaign carefully conflates being a businessman with being a crooked businessman, and many other variations on the theme: being a ruthless businessman, a businessman who engages in outsourcing, a businessman who doesn't pay enough taxes and so on.
It is, in other words, a smear campaign based largely on actions that President Obama himself clearly doesn't really think are wrong.
In the end, the Obama campaign's focus on the "offshoring" issue, regardless of what involvement Mitt Romney may have had in the cases at hand, is entirely disingenuous and demagogic. There's a visceral dislike of free trade in many parts of the United States, and these commercials are exploiting it even though the President himself knows that he's not really going to do anything about offshoring, outsourcing, or any of these other supposedly immoral practices and that the whole episode is really quite irrelevant to the issues facing the country. In other words, it's politics as usual.