Odds Of GOP Senate Takeover Less Likely After Delaware Primary
Christine O'Donnell's victory in Delaware Tuesday has made it less likely that the GOP will be able to take control of the Senate, but they still have an excellent shot of making substantial gains that will transform Congress's Upper House.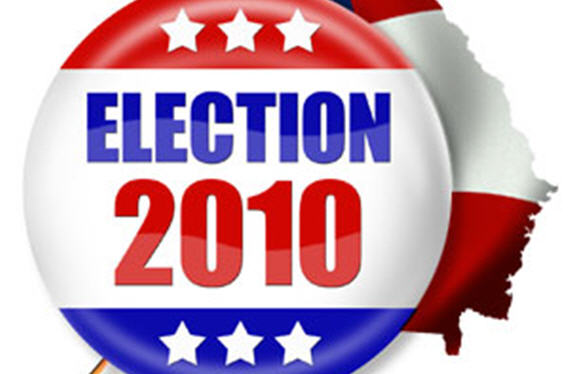 Nate Silver runs the numbers again and finds, not surprisingly, that Christine O'Donnell's victory in Delaware makes a GOP takeover of the Senate much less likely:
Republicans, who are modest favorites to take over the House from Democrats, still have a chance to do the same in the United States Senate. But their odds have dropped significantly: from a 26 percent chance last week to 15 percent today, according to the FiveThirtyEight forecasting model.

The main reason for the decline is the outcome of Tuesday's Republican primary in Delaware, in which the insurgent candidate, Christine O'Donnell, defeated Michael N. Castle. Two recent polls, including one completed after the primary, show her trailing her Democratic opponent, Chris Coons, by margins of 11 percent and 16 percent.

Although Ms. O'Donnell and Mr. Coons remain relatively unknown to some Delaware voters, and a comeback by Ms. O'Donnell is not impossible, the forecasting model gives it only a 6 percent likelihood of happening — and has established Mr. Coons, therefore, as a 94 percent favorite. Had Republican voters selected Mr. Castle instead, the numbers would be exactly the opposite: Mr. Castle would be the 94 percent favorite to win the seat, leaving Mr. Coons with just a 6 percent chance of an upset.
With Delaware seemingly out of the picture, the GOP would need to essentially run the table on all the remaining competitive Democratic seats. As Silver notes, though, that may not be so easy. Take, for example, Connecticut, which has appeared to narrow recently, and which Charlie Cook recently moved into the "Toss Up" category:
Another opportunity that Republicans may be considering is Connecticut, where two recent polls of likely voters give the Democrat, Richard Blumenthal, a lead of 6 and 9 points, respectively. Here, the model is more skeptical of their chances: although a lead like Mr. Blumenthal's is surmountable under most circumstances, the new polls, from Quinnipiac and Rasmussen Reports, show there are almost no undecided voters in the race (and have Mr. Blumenthal polling above 50 percent). This is perhaps to be expected, since Mr. Blumenthal, the state's Attorney General, and his opponent, Linda McMahon, are familiar figures to voters, with Mr. Blumenthal keeping a high profile and Ms. McMahon having put millions of dollars of her own money into advertisements.

While the race in Connecticut has tightened considerably since the spring, there is no evidence that it is doing so further, and with the supply of undecided voters nearly exhausted, Ms. McMahon may be unable to make up much further ground. Although the forecast model's call — it makes Mr. Blumenthal a 98 percent favorite — is too assertive for my tastes, and although the race is certainly close, its outcome is perhaps not all that uncertain.
So, the likelihood of the GOP taking both Houses of Congress, which seemed to be the way this race was trending a couple weeks ago, now appears less likely. Even so, Republicans stand to make substantial gains. In Kentucky, Rand Paul seems to once again be opening a large lead over Jack Conway. In Ohio, Rob Portman has a substantial lead over his Democratic opponent. A new Rasmussen Poll shows Ron Johnson opening up a lead over Senator Russ Feingold in Wisconsin, possibly ending the long statistical tie in that race. Roy Blunt seems to be well-positioned to pick up Evan Bayh's seat in Missouri. Ron Kirk remains tied with Alexi Giannoulias in Illinois in a race that will likely come down to which candidate the voters hate less. According to some polls, Carly Fiornia seems to be closing on Barbara Boxer in California. And, in West Virginia, developer John Raese has surprisingly closed the gap with Governor Joe Manchin.
Even if the Republicans don't win control of the Senate, they stand a very good chance of coming very close. And a Senate that is 53-47, to pick one outcome, would be far different from won that 59-41.