Oil Hits $100 Per Barrel: Is The U.S. Economy Hanging In The Balance?
The continuing chaos in Libya could have a serious impact on the U.S. economy, especially if it spreads to other oil producing nations.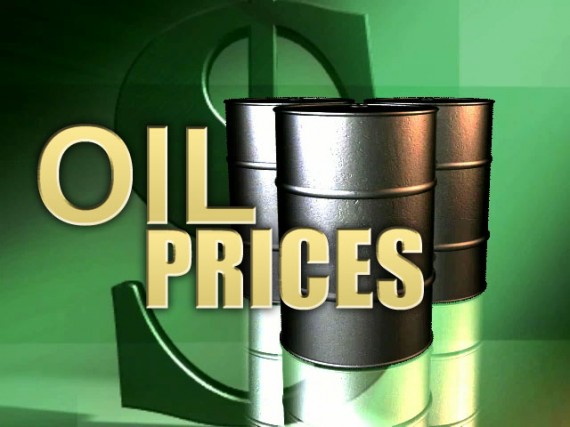 The uprisings in the Arab world are beginning to have an economic impact:
Oil prices continued to climb and stocks drifted lower on Wednesday as reports emerged about the disruptions of crude operations in Libya.

As the fighting in Libya raised the prospect of turmoil spreading in the Middle East and North Africa and weighed on global financial markets, Col. Muammar el-Qaddafi has kept his grip on the capital, Tripoli, but large areas of the east of the country remained out of his control. There were also indications that the fighting had reached the northwest of the country.

Oil companies responded by starting to curtail operations and evacuate workers, according to media reports. The Italian company Eni said in a statement that natural gas supplies from Libya via the Greenstream pipeline have been suspended, but that it would still be able to meet customer demand.

ENI, the Italian oil company, Repsol of Spain, Total of France, Statoil of Norway and BASF, the German chemical and energy company, have halted much if not most of their oil production in Libya and moved personnel out of the country. Others, including the British giant, BP, said earlier that they were evacuating workers.

Much of Libya's oil producing capacity and port operations are in the eastern part of the country where the government has lost most political control.

In a research note, Barclays Capital estimated that around 1 million barrels a day of production has been shut in, or more than half the country's total.

All of that has helped to drive oil prices to a two-year high and spurred increases in gasoline prices, despite efforts by Saudi Arabia to calm the markets by saying that OPEC was ready to compensate for any shortfalls related to the unrest in Libya. The country produces about 2 percent of global daily output.

Benchmark crude for April delivery was up $4.36 cents at $99.78 a barrel in New York trading, briefly touching $100 at 1:05 p.m. The contract jumped $5.71, or 6.4 percent, to settle at $95.42 on Tuesday. In London, Brent crude for April delivery rose $5.54, to $111.32 a barrel.

"The oil market is clearly very jittery," said Harry Tchilinguirian, senior oil market analyst at BNP Paribas in London. "It's adding up the additional oil barrels that could be lost if the problem spreads to Algeria and the Gulf."

https://www.outsidethebeltway.com/wp-admin/post-new.php"No one can say what will happen in Libya but the risks are clear," Mr. Tchilinguirian said. "If violence increases, infrastructure is damaged and force majeure is declared, exports will dry up."

In fact, Reuters reported on Tuesday that Libya had declared force majeure on all oil-product exports, meaning it could miss contractual obligations because of circumstances beyond its control.
Additionally there have been reports of attempted sabatoge at Libyan oil facilities and reports that pipelines have been turned off. At this point. the market is reacting both to the threat of lower supplies and general uncertainty about where all of this heads next. If Libya falls and this moves on to nations like Algeria or even Saudi Arabia, then you can expect oil prices (and domestic gasoline prices) to continue to rise. If that happens, there's the threat that increased energy costs could dampen the already anemic economic recovery here in the United States:
The price of oil influences more than just how you heat your house or drive your car. Since most manufacturing uses oil in at least some of their manufacturing process, even if it just to get product to the market, when the oil began to spike in 2006, people who could barely afford their mortgages began to have to choice between their bank payments or basic staple items whose costs were driven up by their energy costs. A few months later, when the price increases led to interest hikes in existing mortgages, the house of cards holding up the housing market collapsed.
Indeed, Jeffery Rubin noted in 2008(PDF) that most politicians and economists were ignoring the role that the mid-2000's oil spike played in the economic downturn that started in 2007:
While most of the world's newfound economic ills are being attributed to the ongoing crisis in world financial markets, and its associated source, the US housing market crash, both the timing and size suggest something else may be afoot.

By any benchmark the economic cost of the recent rise in oil prices is nothing short of staggering. A lot more staggering than the impact of plunging housing priceson housing starts and construction jobs, which has been the most obvious brake on economic growth from the housing market crash. And those energy costs, unlike the massive asset writedowns associated with the housing market crash, were borne largely by Main Street, not Wall Street, in both America and throughout the world.

Certainly oil shocks are no stranger to recessions. Four of the last five global recessions were preceded by one, Yet the recent spike in oil prices doesn't seem to get any credit

That's odd because it should. Curiously, an over-500% increase in the real price of oil gets virtually ignored as a culprit behind today's economy, eclipsed by the ongoing crisis in financial markets. Yet the run-up in real oil prices this cycle is over twice the spike in oil prices that occurred during the first or second OPEC oil shock. And those oil shocks produced two of the deepest recession in the entire post-war period, including the 1980-82 double dip.
So the prospects for the U.S. economy if these rebellions continue to have push oil prices up are quite dicey indeed and, to be honest, there isn't really much we can do about it.