On The Phony Charge Of "Judicial Activism" From ObamaCare Supporters
The White House and its allies have already declared war on a decision that won't even be rendered until three months from now.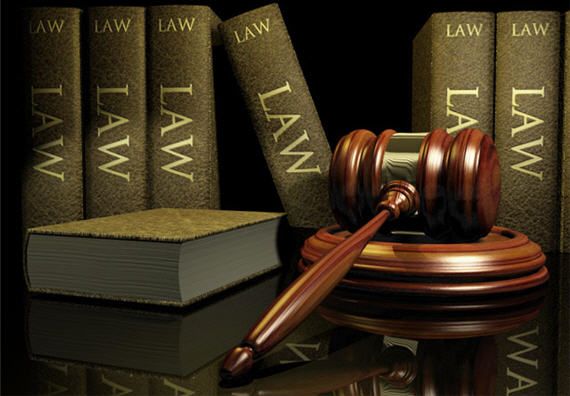 This afternoon, President Obama held a joint press conference with Canadian Prime Minister Stephen Harper and Mexican President Felipe Calderon after a day long meeting between the three leaders of the nations of North America, but the first question from the press was about last week's ObamaCare hearings before the Supreme Court:
President Obama today said that he was "confident" that his signature Health care law would be upheld by the Supreme Court but warned that should the court rule the law unconstitutional, it would be an "unprecedented extraordinary event."

"Ultimately I am confident that the Supreme Court will not take what would be an unprecedented extraordinary step of overturning a law that was passed by a strong majority of a democratically elected Congress," Obama told reporters today while speaking with Canadian Prime Minister Stephen Harper and Mexican President Felipe Calderon.

Obama reminded reporters that conservative commentators, have complained about "judicial activism or a lack of judicial restraint," that "an unelected group of people would somehow overturn a duly constituted and passed law."

"Well, this is a good example and I'm pretty confident that this court will recognize this, and not take that step." Obama insisted.

"I'm confident that this will be upheld because it should be upheld," Obama concluded. "That's not just my opinion, that's the opinion of a whole lot of constitutional law professors, academics and judges and lawyers who have examined this law, even if their not particularily sympathetic to this piece of legislation or my presidency."
Here's the video:
As a preliminary matter, it probably ought to be noted that the President's claim that the PPACA was passed by a "strong majority of a democratically elected Congress" isn't exactly true. It passed the House of Representatives on a 219-212 vote and on a party line vote in the Senate. Moreover, as I've noted already, the public has been steadfastly opposed to the law from the beginning and has said more recently that they believe that the Supreme Court should strike the law down as unconstitutional. If that's a "strong majority," then the President has a rather odd idea of what "strong" means. More importantly though, and as attorney and Law Professor Obama must surely know, the fact that a particular piece of legislation may have passed Congress by a "strong majority" or a weak majority isn't really a relevant legal argument. After all, if the President truly believes that the fact that a "strong majority" of Congress passed a particular piece of legislation is legally significant, then why is his Department of Justice taking the position that the Defense Of Marriage Act is unconstitutional?
It's also a phony political argument.
We don't live a country where Congress can do whatever it wants. Its powers are limited by the Constitution, and the Supreme Court is the final arbiter of the Constitutionality of a law at issue in any case brought before it. It is neither shocking nor unusual for the Supreme Court to declare an action by Congress, or one of the states, unconstitutional. With specific reference to the Commerce Clause, the Supreme Court has struck down two landmark pieces of legislation in the past twenty years. In United States v. Morrison, the Court determined that certain provisions of he Violence Against Women Act were unconstitutional because they were not a valid exercise of Congressional power under either the Commerce Clause or the Equal Protection Clause (the only parts of the VAWA that remain in effect are those that provide funding to domestic violence shelters and programs to reduce domestic violence). In United States v. Lopez, the Court found the Gun Free School Zones Act unconstitutional because it was not authorized under the Commerce Clause or any other portion of Article I, Section 8. Going back further in time, in the late 1970s, the Court found parts of the legislation that created the modern campaign finance law system unconstitutional under the First Amendment in Buckley v. Valeo. There are other examples from recent history where the Court has struck down major Congressional legislation including, the Independent Counsel Act, the legislative effort to grant the President a line-item veto, an effort by Congress to give itself the authority to overrule decisions by the Immigration And Naturalization Service, and a Congressional effort to make flag burning a federal crime in response to the Court's decision in Texas v. Johnson. So the Supreme Court striking down an Act of Congress is neither unusual nor radical.
The President's comments echo those that we've heard from many of his allies, including two former Reagan Administration lawyers who endorsed him in 2008 and are now being quoted (mistakenly I submit) as speaking for the the mainstream of conservative legal jurisprudence, claiming that the Supreme Court would be engaging in "judicial activism" if it were to strike down the Affordable Care Act. It's a creative argument, largely because for a long time conservatives have promoted the idea of so-called "judicial restraint," a philosophy best epitomized by Robert Bork, who advocates a judicial philosophy that is, if anything, even more deferential to the political branches of government than any of the most liberal members of the Supreme Court have ever been in favor of. Indeed, were Robert Bork on the Supreme Court today it's quite likely that he would be a vote in favor of the Constitutionality of the Affordable Care Act.
However, judicial restraint is not necessarily an admirable philosophy. In its decisions in cases like Plessy v. Ferguson and Korematsu v. United States, the Supreme Court Justices of the time exercised restraint by deferring to majority opinion (something which Bork considers important for judges to do) and the results were disastrous, dishonorable, and wrong. By contrast, in Brown v. Bd. of Education, the Supreme Court of 1954 engaged in activism by not only bucking the will of majorities in a large part of the country but also by overruling precedent that had stood for nearly 60 years. Would those people denouncing a potential defeat for ObamaCare prefer it if the Warren Court had reaffirmed Plessy v. Ferguson in 1954? Somehow, I doubt it. The same goes for the landmark series of criminal law cases that Court decided, all of which finally gave some legal teeth to the rights and protections that James Madison had written in to the Constitution in 1791. To borrow a phrase from the Declaration Of Independence, the Supreme Court should not strike down duly enacted laws "for light and transient causes," but there are times when it is not only necessary but required.
Will Wilkinson makes the case for judicial activism quite well:
As a practical matter, to refuse to rule in an "activist" fashion is to defer slavishly to precedent, whatever it might be, whether one believes precedent was based on "activist" reinterpretation or ignorance or error. Even then, interpretation of the implications of relevant precedent requires an interpretative framework. The least "activist" interpretative framework would be one in which judges attempt to interpret the relevant body of law as closely as possible to the intentions of the proximate lawmakers, whether they be legislators or other judges. Nobody does this. And why would they? It's stupidly arbitrary. What if the intention behind prior rulings was ignorant, or perniciously ideological, or harmful?

Were we to make slavish deference to precedent universal law, ala Kant, we'd end up with what a sort of path-dependent judicial drift–tiny but unavoidable interpretative mutations piling up until the law ends up in places no one finds desirable.
This is why the whole argument about deferring to precedent is largely a canard. When deferring to precedent means enshrining or perpetuating a decision that was either obviously wrong or motivated by something other than a sober analysis of the law, pleas for "judicial restraint" are nothing more than an argument for perpetuating a mistake. At the same time, of course, long standing precedent should not be overturned "for light and transient causes" either. This is why Judges and Justices seek to distinguish the particular case before them from what might be asserted to be binding precedent, and why it is more common for precedent to be limited or distinguished than explicitly overruled. Sometimes, though, the facts and the law require that precedent be explicitly rejected. For example, if a future Administration were to undertake an action similar to the Roosevelt Administration's internment of Japanese-Americans, one would hope that the Federal Judiciary would have the courage and fortitude to recognize Korematsu for the judicial travesty and legal error that it was and act accordingly.
The point? The point is that there's nothing wrong per se with judicial activism, and there never has been.
Of course, as Allahpundit points out, Obama's comments this afternoon have little to do with the law, and nothing to do with any particular philosophy of jurisprudence, and everything to do with politics:
This is just Obama laying the narrative groundwork for the benefit of all the non-lawyers watching at home who don't know enough to fact check him. He wants to plant the idea that striking down the mandate would be the most unique, extraordinary, sensational, unbelievable, unprecedented decision in Supreme Court history evah so that, if it does happen, people will regard it as illegitimate and that'll hopefully rally them to turn out in the fall.
Pretty much. It's just interesting that it's happening before the Court has even ruled in the case. After all, it's still entirely possible that they will uphold the law and the mandate. Indeed, I would not be at all surprised if that happened. Nonetheless, the fact that the White House and its allies have already moved into damage control mode strikes me as an indication of how they think this case is going to turn out in the end.