One Week Later, No Sign Of A Ryan Bounce
It's been a week since Mitt Romney named Paul Ryan as his running mate and, so far, it seems to be having no appreciable impact on the polls.
First, here's the last week of data from Gallup, which is the one national poll that shows Romney in the lead: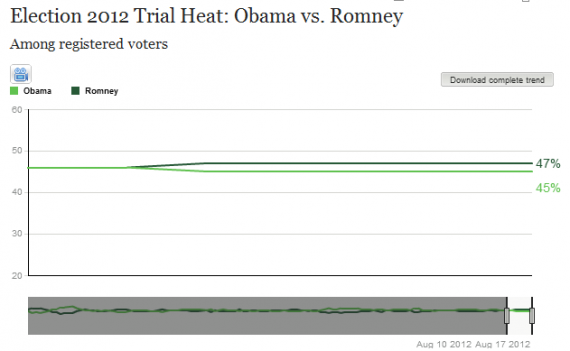 And here's the RealClearPolitics poll average for the same period, again no change: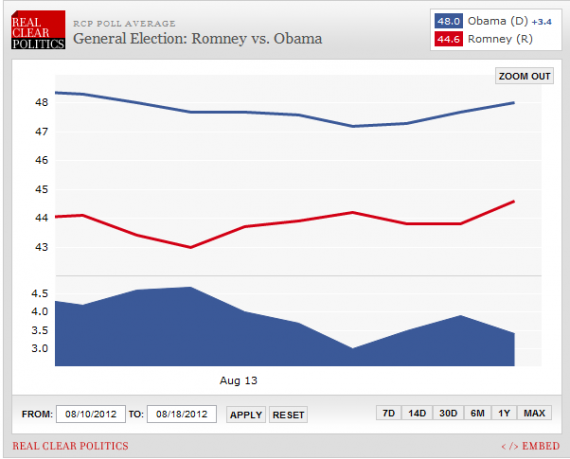 Perhaps we'll see some impact from the VP pick in next weeks polls, but it seems unlikely. At this point, if the Romney campaign wants an up-tick in the polls, it will have to come from the convention.