Our Unrepresentative Government (Yet Again)
Yet another reminder about pathologies of US democracy.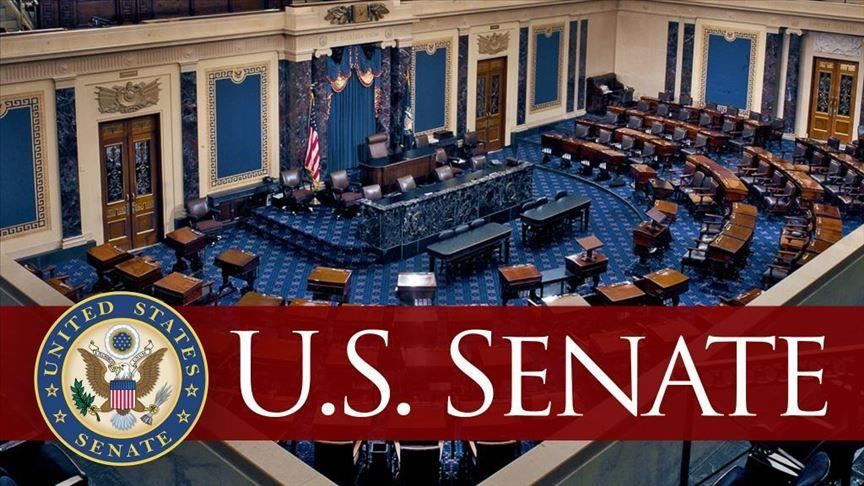 An oft-made observation here at OTB is that the US Senate does not represent the citizens of the US very well due to the fact that it allocates two seats per state regardless of the population of that state. Given the fact that the Senate has co-equal legislative powers to the House of Representatives means, by definition, that it is more than possible for laws to be passed that do not have national majority support. And, perhaps more importantly, this means that a lot of legislation has majority support never sees the light of day. At a fundamental level that is an affront to representative democracy.*
If we pile on top of the inequities of representation as they apply to control over the confirmation of judges (and executive appointees in general) we get a situation in which the minority of citizens has an outsized, and frankly unjust, influence over government. This is made all the worse when we consider the enduring nature of this situation (and the reality that it is likely to grow more unjust over time given disparities in populations of states).
In other words, if the representational disjuncture inherent to the Senate's design was only an occasional reality, then that would be one thing. But the reality is that it is long-standing, and has been a constant since 1996. Stephen Wolf at Daily Kos provides the following:
In simple terms: the last time the Republicans represented over half the population in the Senate was 1996. And yet, they have controlled the chamber seven times since 1998, to the Democrat's five.
Note that currently the Democrats only control 50% of the seats, but represent 56.5% of the population. Meanwhile, the Republicans control the same number of seats, but represent only 43.5% of the population. That is a substantial difference and is a clear example of minority rule (made all the worse by the filibuster).
I would place the 1994-onward period as the relevant one for this conservation. As I noted a few weeks ago, the 1994 election was a serious partisan re-alignment that meant clearer ideological sorting of the parties and the rise of Republican dominance in the former Confederate states.
Let's throw this problem of Senate representation on top of the fact that since 1996 the following are also true (all thing I have said multiple times before):
In 1996 and in 2012, the Democrats won the most votes nationally, but the Republicans won a majority of seats in the US House of Representatives.
Since 1996 the Republican party has won the national popular vote for president once (2004) but it has won the presidency three times out of seven in the same timeframe.
The confluence of these variables means that all the GOP nominees to the bench since 1996 have been by a president who did not win his first term by also winning the popular vote (George W. Bush lost the popular vote in 2000, and won re-election in 2004 and won the popular vote so-doing).
Senate representativeness is even worse than the table suggests because the filibuster and other internal mechanisms of the chamber mean that the minority can block legislation.
I would argue that all of this helps to sum to a lot of political restlessness in the United States of America. There is a clear disconnect between popular preferences and governmental outcomes. People don't always understand this fact, but they can feel it and see it, even if they don't understand it.
If you are promised, your whole life, that we have "government of, by, and for the people" and yet it seems not to work that way, a combination of apathy and frustration will build.
I think this applies, by the way, across the political spectrum. A lot of Trump's appeal (being a supposed outsider who would run government like a business, drain the swamp, speak for people like me, and who fights like hell) is a direct link to people who feel like government doesn't work.
Populist demagogues like Trump often emerge and mobilize voters because some segments of the population feel unheard. In the US context with Trump and the Republicans, we end up with the populist demagogue winning the presidency because he is able to a) capture the nomination due to a porous nominating process, b) a status quo party wherein the monied supporters of the party are happy if little governing takes place, save for tax cuts, regulation cuts, and status quo maintenance, and c) a rigid party duopoly in which most voters are going to vote their partisan ID.
Another clear manifestation of frustration with the inability of government to address major national problems was the BLM/anti-police violence protests last year.
I would note that I am not asserting moral equivalence to everything that different people or groups want. Nor am I addressing this issue in a comprehensive manner.** I am saying that our government does an especially poor job of a) representing the population, and b) making policy in accordance with the preferences and needs of that population. The system is highly biased towards the status quo, and it looks to the courts for remedies that should be handled by legislators (not to mention heavily relies on executive action).
There is a discussion to be had about the value of a system that is slow and deliberate (which bicameralism with equal chambers creates by definition, even with a just representation scheme), but a system that does not adequately represent the population and that, in fact, empowers a status quo-preferring minority, is a recipe for crisis and breakdown.
I will note again, my goal here is not Democratic Party dominance nor the triumph of a particular set of policy outcomes.*** My preference is a system that a) creates real competition in elections between varying factions of the society and b) allows the winners to govern and then to be held accountable to the voters again after their term in office.
A fundamental part of my point is that a system that actually allowed parties to govern if they win office would actually force those who make the laws to have to be held accountable for outcomes. At the moment the parties just blame each other for nothing getting done. This just reinforces polarization, since the problem, as far as most people are concerned, is the other side, not the system itself. There is also a profound lack of competition linked to outcomes that a healthy representational feedback loop needs.
The main way to get better parties and policy is to have real competition for power. Right now a lot of our political competition is over identity, not outcomes (with a bias towards status quo power structures and, ultimately, ossification).
That likely doesn't end well.
---
*For any new (or, for that matter, old) reader who wants to raise "but we have a republic, not a democracy" please see this: The "A Republic, not a Democracy"Library" Also: this post is already too long for me to go into the inherent flaws of the Senate's structure. I will simply note that it is not some genius-level representational design, but rather it was the result of a political compromise. I would add that James Madison himself wanted the Senate allocated by population, and to be chosen by the House, not state legislatures.
**There is a lot more than could be said about this, clearly. And I am not saying that MAGA rallies and BLM protests are morally the same. I am saying that frustration over political representation and the responsiveness of government can lead to any number of manifestations. It is also the case that many people who are frustrated will act against their own interests because they believe cues from leaders. The best way to convince people in small towns, for example, that their problems are not the fault of giving Black people welfare, or because of immigration, is to have better policies for those poor small towns. But as long as policy is not happening, leaders can blow dog whistles. Keep in mind: there was a time in the rural South that FDR was revered by many.
***Do I have personal policy preferences? Of course, but that's not the point. Further, I harp on the lack of adequate representation of Democrats in government (relative to the votes they win) because it is democratically and representationally unjust and will lead in my professional opinion, to ongoing and deeper political crises. That's not going to be good for the country.