Pakistani Troops Fire On NATO Helicopters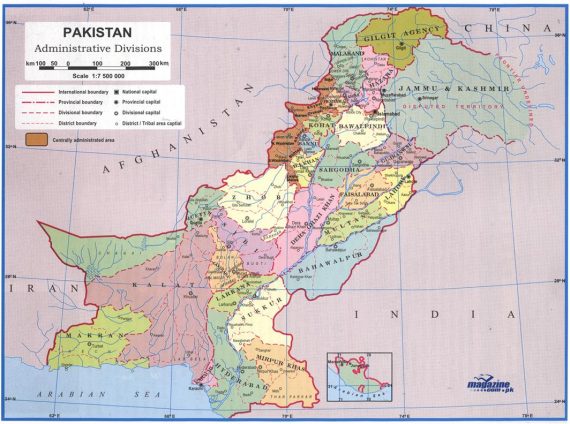 I think it's safe to say that tensions between Pakistan and US/NATO forces in Afghanistan are on a bit of a hair trigger:
ISLAMABAD, Pakistan — Pakistani ground troops opened fire on two NATO helicopters that crossed into Pakistan's airspace from Afghanistan early Tuesday morning, the Pakistani Army said in a statement. A firefight then briefly erupted between NATO forces and the troops, the statement said, and two Pakistani soldiers were wounded.

The clash took place at Admi Kot Post in the North Waziristan tribal region of Pakistan, an area that American officials have long regarded as a haven used by militants to attack coalition forces inside Afghanistan. NATO officials said they were looking into the incident, and could not immediately confirm whether the helicopters had indeed entered Pakistan's airspace.

The exchange of fire between NATO and Pakistani forces appeared likely to worsen frictions between Pakistan and the United States. The Pakistani Army "lodged a strong protest and demanded a flag meeting," the statement said, referring to a meeting between officials from Pakistan and NATO.

Last September, Pakistan shut down for more than a week the land route through Pakistan that NATO uses to supply its forces in Afghanistan, after two Pakistani paramilitary soldiers were killed in a similar border clash.

Tuesday's clash came as Pakistan's prime minister, Yousaf Raza Gilani, traveled to Beijing. Analysts said that visit was meant to signal to the United States that Pakistan saw China as an alternative source of security and economic aid.

On Monday, Senator John Kerry met with top civil and military leaders in Pakistan in an effort to smooth the fraying relations between the two countries in the wake of the American raid by forces that killed Osama bin Laden. The Pakistani Parliament in a closed-door session last week urged the government to renew and revisit its terms of engagement with the United States. It also warned that it might sever supply lines to coalition forces in Afghanistan if there were further unilateral incursions.
Without a reliable supply route through Pakistan, the war in Afghanistan would be nearly impossible to fight. Tell me again why we call them our "ally"?