Palestinians To Go Forward With U.N. Statehood Resolution
Foolishly, the Palestinians are going forward with their effort to get Palestinian statehood recognized by the United Nations.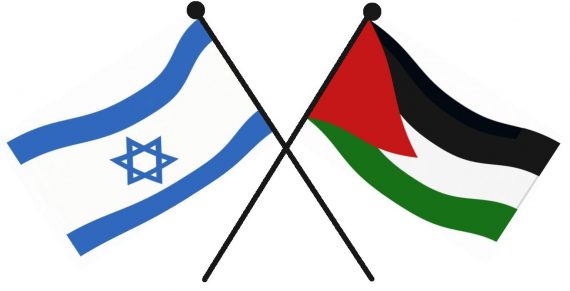 Mahmoud Abbas, the head of the Palestinian Authority, says today that he plans to go ahead with plans to ask the United Nations Security Council to approve the existence of a Palestinian State:
JERUSALEM — The Palestinian president announced Friday that he would seek membership for a Palestinian state at the United Nations Security Council next week, a move strongly opposed by Israel and the United States that adds significant tension to one of the most intractable conflicts in the Middle East.

The move by the president, Mahmoud Abbas, constitutes a new Palestinian strategy 20 years after the start of peace negotiations with Israel, which have failed to produce an agreement. It confirmed an approach that frustrated Palestinian officials have been moving toward for months.

American, Israeli and European diplomats have struggled to dissuade Mr. Abbas and his aides from taking such a step, and his decision to proceed anyway represents what could become a foreign policy debacle for the Obama administration.

"We need to have full membership at the U.N.," Mr. Abbas said in his announcement during a speech at his headquarters in Ramallah in the Israeli-occupied West Bank, broadcast live on Al Jazeera and other outlets. "We need a state, a seat at the United Nations."

He added: "We are going to the Security Council," as Palestinian dignitaries gave him a rousing applause and standing ovation. Mr. Abbas called it "our decision, which we have conveyed to everyone."

The United States has said it will use its veto at the Security Council to stop any Palestinian statehood bid, adhering to the American-Israeli view that the only way to achieve peace is through direct talks between the Palestinian Authority and Israel. Each side maintains that the other presents the obstacles to negotiations.

The office of Prime Minister Benjamin Netanyahu of Israel issued a brief statement after the speech, saying "Peace will not be achieved by a unilateral approach to the United Nations."
John Cole worries that the inevitable American veto will set the stage for another round of disaster in the Middle East. Sadly, this may end up being true, although much of Gaza and West Bank is arguably on a such a tinderbox right now that it wouldn't take much for another round of protests and bombings to start, which will of course be responded to by Israel with more crackdowns.
But, what other option is there?
Even if you agree that Palestinian statehood is both inevitable and necessary, a unilateral action like this, with little more than the grudging support of the United Nations, doesn't strike me as being much of a positive development. Israel isn't going to accept it, and without a resolution of borders and questions about the status of Jerusalem it's not going to accomplish much of anything other than reinforcing the Israeli perception that they are standing alone against the world. I tend to agree that the current Israeli government has been needlessly intransigent in dealing with the Palestinians, but then so have the Palestinians. Half of the territory that would make up this Palestinian State is currently controlled by an organization that refuses to recognize Israel's right to exist and has launched acts of terror against it. I can't say I blame Israel for refusing to negotiate with them until they repudiate both of these positions. In fact, that's exactly what the PLO had to do before Israel sat down and came up with the first real agreements between the parties 20 years ago. If Hamas cares about governing rather than killing Jews, they can do the same.
It's also worth noting a little bit of history. The United Nations Resolution that led to the creation of Israel was  only the beginning of the process. Rather than accept the U.N.'s partition plan, which created a Jewish and a Palestinian State and made Jerusalem an International City, the Arab world decided to make war against the Jewish state. It was only after an eight month long war that the issue was resolved, and even that didn't end the cycle of war that continued for another twenty years. The point? U.N. resolutions recognizing a new state aren't going to accomplish anything unless all of the issues that statehood implicates are resolved beforehand.
I'm not going to pretend to know the answer to this solving this conflict, but I'm pretty sure that unilateral action by the United Nations isn't it.